The Bizarre Nickname Hunter Schafer Has For Zendaya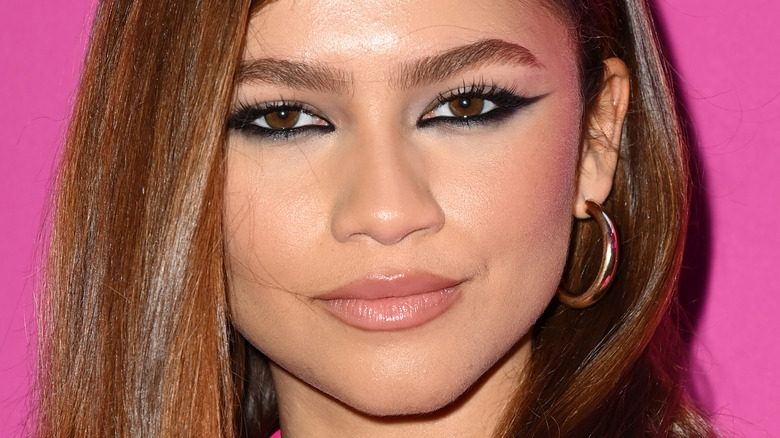 Pascal Le Segretain/Getty Images
It's no secret that "Euphoria" stars Zendaya and Hunter Schafer have undeniable chemistry as on-again, off-again high school lovers, but off the silver screen, the actors have such a close bond that they even have a silly, adorable nickname for each other that they share as an inside joke.
In a February 2022 sit down with i-D, Schafer, who also appeared as one of the cover stars for the magazine's "The Out of Body" issue, spoke on a variety of topics such as the commonalities between herself and her free-spirited, creative character, Jules, advice she would give to her 16-year-old self, and she revealed the "endearing" nickname she and Zendaya, who plays Rue on the hit HBO show, have for each other.
When prompted with the question "What's the first word you think of when you think of Zendaya?" the Prada muse smiled and shared the moniker they call each other, which may come as a surprise.
Hunter Schafer has shared the nickname on social media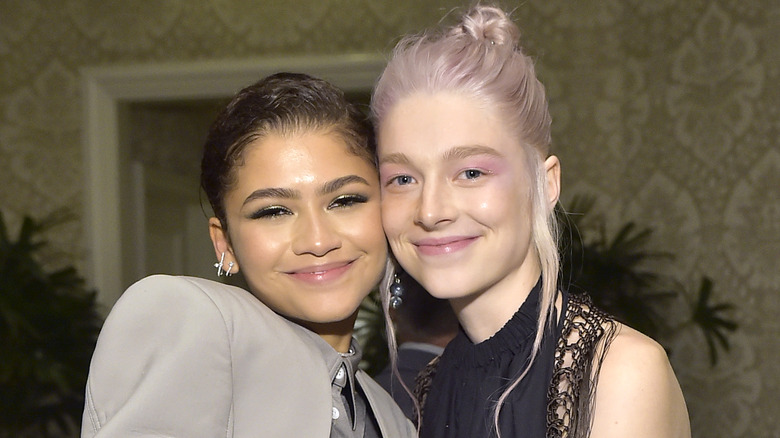 Stefanie Keenan/Getty Images
"Boob," Hunter Schafer said answering iD's question with a laugh. "We call each other 'boob' or 'boobies.' It's endearing, you know?" Fans got a glimpse of the nickname in action when Schafer took to her Instagram Story in January 2022 to post a shot of Zendaya masked up, seemingly playfully hanging on a jungle gym with the text, "happy boob day" (via Twitter).
Season 2 of "Euphoria," which is the second most-watched HBO show after "Game of Thrones," depicted many intense — sometimes even volatile — scenes between Zendaya and Schafer's characters, but fans were reassured that the real-life friendship between Schafer and Zendaya is as strong as ever.
Take this behind-the-scenes photo set Schafer posted to Instagram after the second season's fourth episode, where she and Zendaya portray different iconic film love interests during a heartwarming scene. It's safe to say fans are eager to see the return of the two on screen when the show returns for Season 3.