Heather Rae Young Makes Things Even More Official With Tarek El Moussa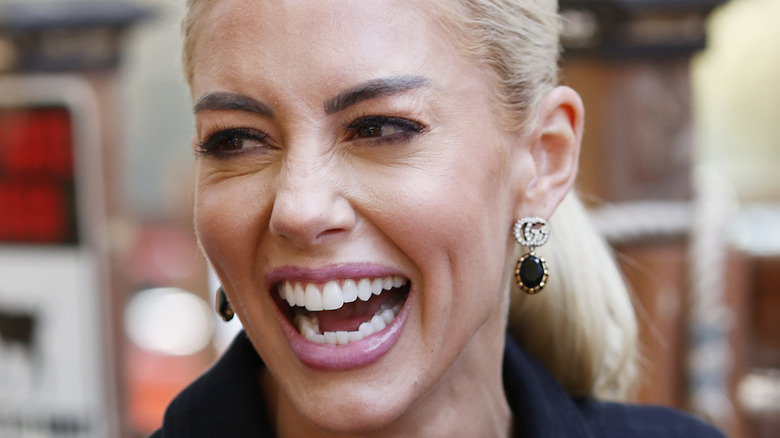 Michael Tran/Getty Images
Since the moment they met, reality stars Heather Rae Young and Tarek El Moussa have been fully committed to each other. After a whirlwind relationship that saw them move in together after just one week of dating, the couple married in October 2021 in Montecito, California, in front of 150 guests. 
"It was just so magical. Better than we even expected it to be. We are exhausted, but so happy at the same time," Heather told People. 
During the ceremony, the two not only said vows to each other but to Tarek's two children, daughter Taylor and son Brayden, whom he shares with ex-wife Christina Haack. Heather's love and commitment for the kids is apparent. Not only is she peacefully co-parenting with Haack — the two women speak or text each other every day (per People) — but she considers both children her own.    
"Yes I'm a 'step mom' but in my heart I'm just mom," Heather wrote in her Instagram Stories (per Scary Mommy). "No title no 'step', no 'bonus' I don't push them to call me anything but whatever they want to call me. I never have & I never will."
And to solidify their status as a family of four, Heather made the decision to legally change her last name to El Moussa, and she had just one final step to make it official.
Heather Rae Young is taking Tarek El Moussa's last name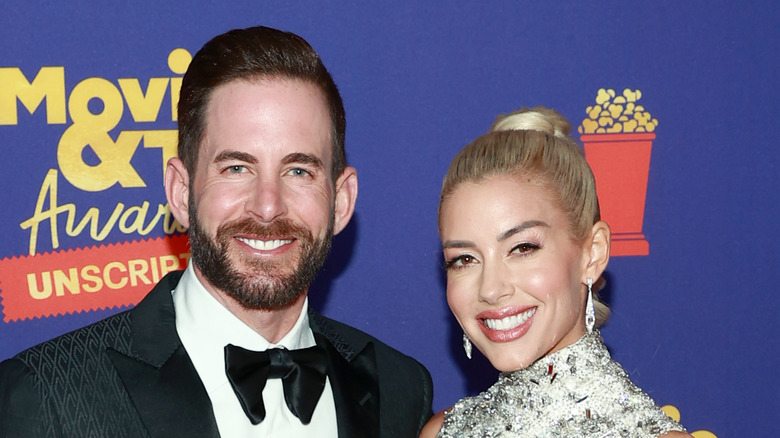 Matt Winkelmeyer/2021 Mtv Movie And Tv Awards/Getty Images
Heather Rae Young shared with her social media followers that she was changing her name on her passport. "My last step to officially be an El Moussa," she revealed in an Instagram Story (per People). 
Soon after she got engaged to Tarek El Moussa, Heather talked about changing her name. "I'm going to be Heather Rae El Moussa. I'm going to drop my last name," she explained. "It might just be Heather El Moussa. We don't know yet."
One thing she won't be doing right now is having kids with Tarek. "We actually talked about this, because I'm turning 34 this year, which isn't old obviously, but I already feel like I have two kids," she told People. "I'm raising Tarek's babies, and we have them 50 percent of the time. I am such a good bonus mommy. I adore those kids. I raise them like they're mine. I wouldn't be able to do it any other way."
But, in case she changes her mind, the "Selling Sunset" star decided to freeze her eggs, although Young's ongoing fertility journey hasn't been easy. 
"Sharing my journey was something I struggled with because every women's experience is so different and I know some women go through a lot harder things but I decided I wanted to be vulnerable and real with you guys," she said in an Instagram video.