Why Heather Rae Young Doesn't Want Kids With Tarek El Moussa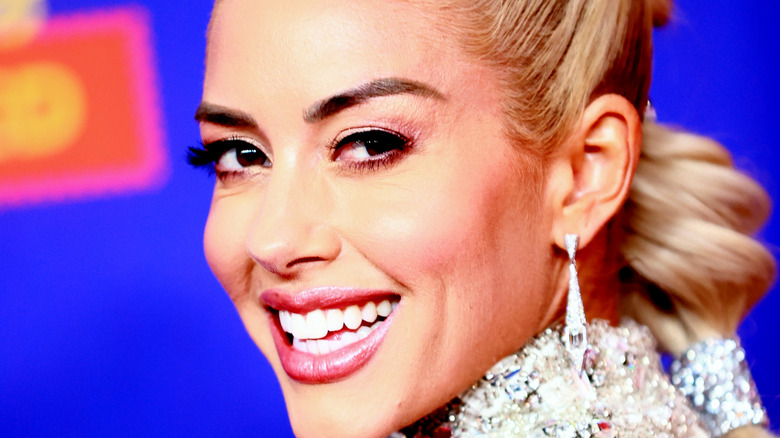 Matt Winkelmeyer/2021 Mtv Movie And Tv Awards/Getty Images
When she's not busy working as a real estate agent in Los Angeles, "Selling Sunset" star Heather Rae Young is planning her upcoming nuptials to HGTV's Tarek El Moussa. The couple started dating in July 2019 and got engaged one year later. While they have not revealed their actual wedding date, Young and El Moussa admitted that they will marry in the summer of 2021. "We don't want to have a super big wedding, but our small wedding is probably gonna be someone else's big wedding, so we'll see how things go," he told People. "But we're planning on doing it far enough out to where hopefully the pandemic settles down a little."
In addition to gaining a husband, Young has already become a "bonus mom" to El Moussa's two kids: daughter Taylor, 10, and son Brayden, 5, whom he shares with ex-wife Christina Anstead. Luckily, everyone gets along and works together to put the children first. In fact, the two women speak to or text one another daily, and Anstead even sent Young flowers on Mother's Day (per People). 
"We coparent very well together," Young told US Weekly. "We communicate daily about the kids, and they're the most important thing in the world to all of us. So, as long as the kids are happy, we're all happy."
Heather Rae Young is happy being a 'bonus mommy' for now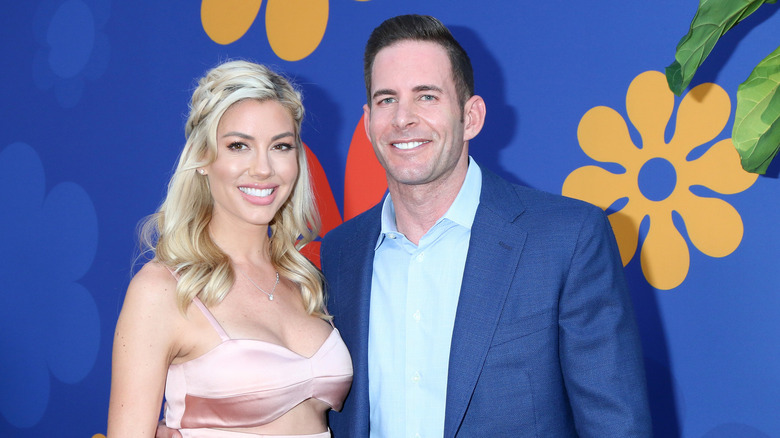 Shutterstock
While Heather Rae Young loves her role as a "bonus mommy" to fiancé Tarek El Moussa's two children, daughter Taylor and son Brayden, the 33 year-old isn't sure she will be having her own biological children. "We actually talked about this, because I'm turning 34 this year, which isn't old obviously, but I already feel like I have two kids," she told People. "I'm raising Tarek's babies, and we have them 50 percent of the time. I am such a good bonus mommy. I adore those kids. I raise them like they're mine. I wouldn't be able to do it any other way."
El Moussa agreed with his wife-to-be during his own interview with People, admitting that the couple is simply too busy to think about adding to their family. In addition to multiple business endeavors between the two of them, Young films "Selling Sunset" for Netflix, while El Moussa has "Tarek's Flip Side," "Flipping 101" and "Flip or Flop" with ex Christine Anstead for HGTV (per Pop Culture).
Still, Young isn't ruling out a baby in the future, but for now "the kind of family we have is special and my heart is so full already that I really don't feel the need for more," she wrote on Instagram.