When Will Kylie Jenner Publicly Reveal Her Son's New Name?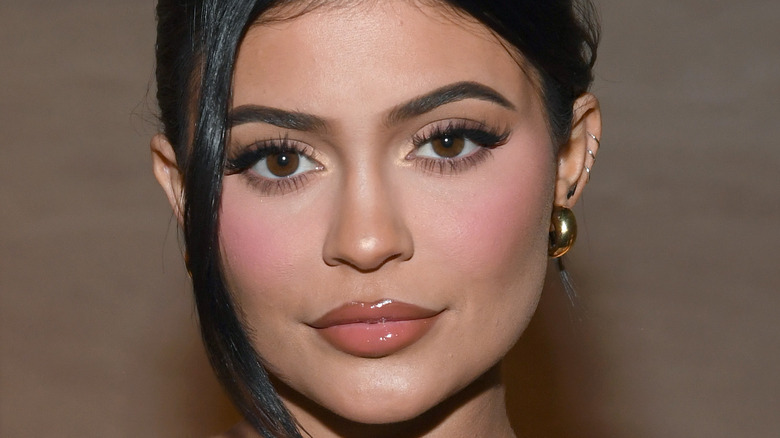 Kevin Mazur/Getty Images
Kylie Jenner thrilled fans when she announced the birth of her second child with Travis Scott. At the time, the reality star and the rapper revealed that their new little bundle of joy was a boy named Wolf Jacques Webster (via ELLE). Sources tell E! News that the beauty guru has been busy adjusting to life as a mother of two, and has been allowing her body to recover while also bonding with her newborn son. However, Jenner reportedly can't wait "to feel like herself again" after a difficult final month of pregnancy, and she's allegedly coming up with a plan as to how she'll slowly get back to her regular workout routine.
During this time, as Jenner has been getting a feel for her new normal, she's also been getting to know her young son. Over the past few weeks, it appears as though the social media star has been rethinking the name she and Scott gave their little boy. The pair recently shared the shocking news that they decided to change the baby's name completely (via People). However, it may be quite some time before the public finds out exactly what their new son's name is going to be now.
Kylie Jenner and Travis Scott are reportedly searching for the perfect name for their son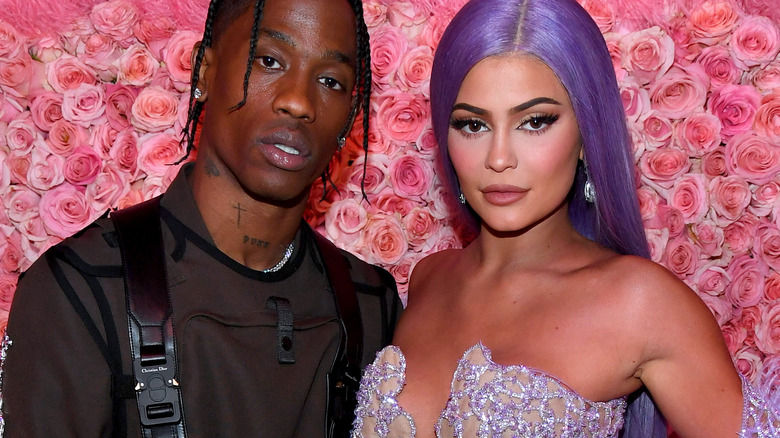 Kevin Mazur/mg19/Getty Images
Kylie Jenner and Travis Scott revealed that their infant son's name is no longer Wolf, and fans are seriously divided over the sudden name change. In February, the newborn's birth certificate revealed that the baby's full name was Wolf Jacques, using Scott's legal first name as the baby's middle name (via TMZ). However, soon after announcing the child's moniker, the pair changed their mind and told fans that their baby boy no longer goes by Wolf.
An insider told People that both Jenner and Scott liked the name Wolf, but after spending time with the baby after his birth, they decided the name "didn't fit him" well. Now, the couple is focused on finding "the perfect name" that they both agree on and love for their baby boy.
Currently, Jenner reportedly has no set timeline in terms of when she'll announce the new name for her little bundle of joy. She seems to be taking her time to come up with the name that she and Scott feel best embodies their son's essence and personality. Fans are on the edge of their seats waiting to find out what Jenner and Scott have chosen as the little boy's new name, though it seems like they'll be waiting a while!