Kylie Jenner Fans Are Seriously Divided Over Her Son's Sudden Name Change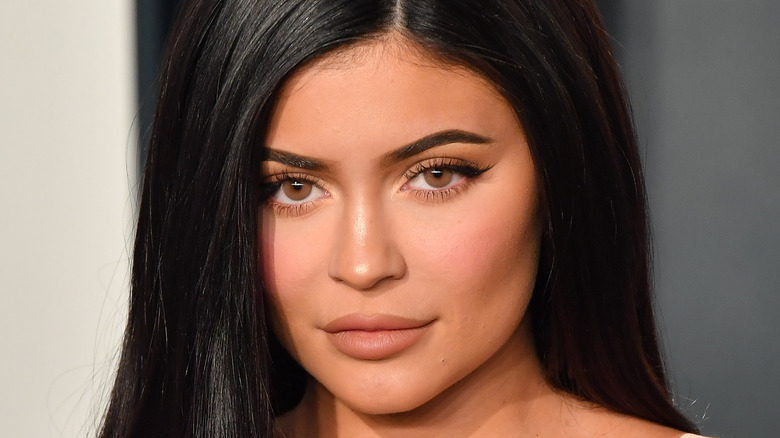 Allen Berezovsky/Getty Images
Kylie Jenner and Travis Scott were thrilled to welcome a baby boy into their family in February 2022. As soon as the couple announced his birth via Instagram, fans had already begun to speculate about his name. Per the Daily Mail, many people assumed that the baby's name was "Angel," after several of  Kylie's friends referred to him as her "angel," and grandmother Kris Jenner even called him "Angel Pie." His birthday — 2/2/2022 — is also what's known as an "angel number." 
Ultimately, all of the speculation was wrong. One week after his birth, Kylie and Scott revealed they had named their son Wolf Webster. But the announcement was met with some drama when Kylie's former friend, Tammy Hembrow, posted a photo on Instagram with her 6-year-old son, who is also named Wolf. Her social media followers quickly responded with comments such as, "The OG wolf" and "Lol period, you were first!" Another fan even made the connection, "Tammy vs Kylie." While Kylie never responded to Hembrow's post, she and Scott have since made the decision to change their son's first name. "FYI our sons [sic] name isn't Wolf anymore," Jenner posted in her Instagram Stories (via People). "We just really didn't feel like it was him. Just wanted to share because I keep seeing Wolf everywhere." Naturally, fans had some strong reactions to the surprising announcement.
This isn't the first time Kylie Jenner has changed her child's name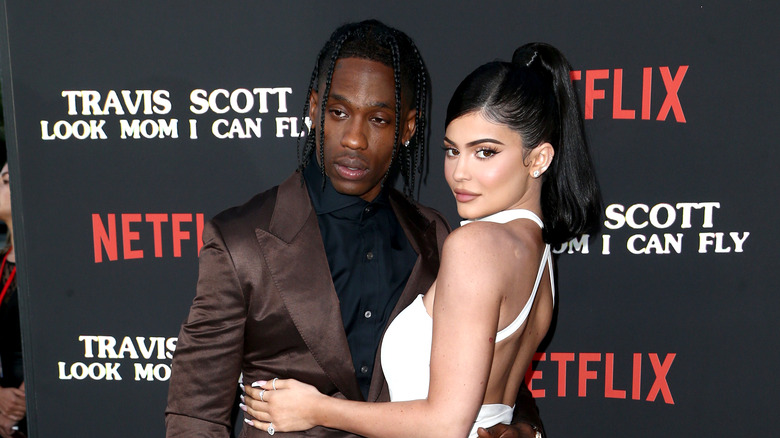 Tommaso Boddi/Getty Images
After Kylie Jenner revealed that her son is no longer named Wolf, fans wasted no time in taking to Twitter with their thoughts. "Kylie Jenner saying she keeps seeing everyone call her baby wolf is so funny to me ... she said that was the name lol how were we supposed to know it changed," one user wrote on Twitter. Another tweeted, "But isn't is name already on the birth certificate?? How are you gonna explain this to him when he's older? Lol." Despite the confusion, a few were supportive. "Even if you have chosen a name, sometimes it just doesn't fit the child. I know people whose name doesn't fit them. It's their kid, so they can do what they want," a third fan chimed in, via Twitter.
Interestingly, this isn't the first time that Jenner has had a change of heart with her child's name. Case in point: Her daughter Stormi's name originally had a different spelling. "It was always Stormie with an 'ie.' I bought custom things for her that said her name, 'ie,'" Jenner told The U.S. Sun. "I bought her the blocks, 'ie.' I didn't fully choose her name, I wanted to have a week of just me and her to see if I wanted to change it. I had one other name in mind, but Stormi always felt like her name from when she was in the womb. It's almost like she chose her name."