New Claims About Donald Trump's Finances Could Land Him In Hot Water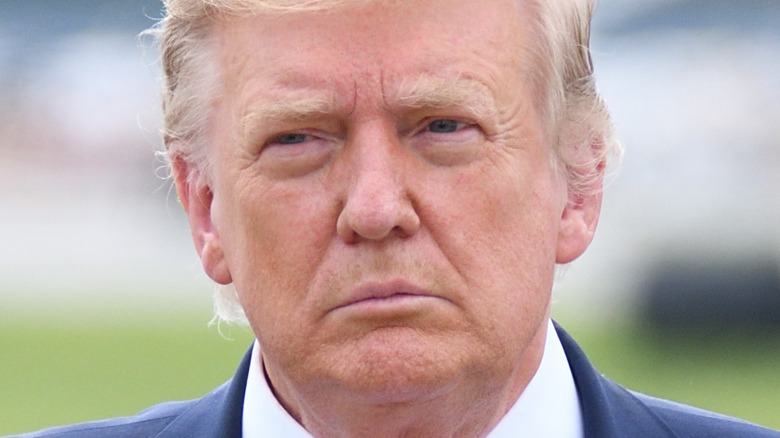 Evan El-Amin/Shutterstock
Former President Donald Trump has been in a world of legal trouble for years now. According to Forbes, several investigations are going on against Trump. New York's district attorney is looking into his finances, he has pending investigations regarding the 2020 presidential election, a committee is concerned with his role in the January 6, 2021, riots, and several personal disputes, just to scratch the surface.
As Trump's legal problems are heating up, eyes are glued to him to see what he does next with his career. He has hinted at running for president again, but all of his legal woes could stand in the way of his political aspirations (via CNN).
"Not only is the retired former president watching this from Florida, but I would also note that potential 2024 Republican candidates, I believe, are paying very close attention to this," Alyssa Farah Griffin, who served as a White House communications director under Trump, shared on CNN, adding, "There are many people, gearing up — considering — to run. And they are looking for that lane of an opening where Trump is weakened... If you are a Mike Pompeo or a Mike Pence, this opens a window to you if it goes further."
Many of Trump's legal issues are tied to his finances. Now, new claims about Trump could put him in even deeper legal trouble.
Accusations about financial lies are following Trump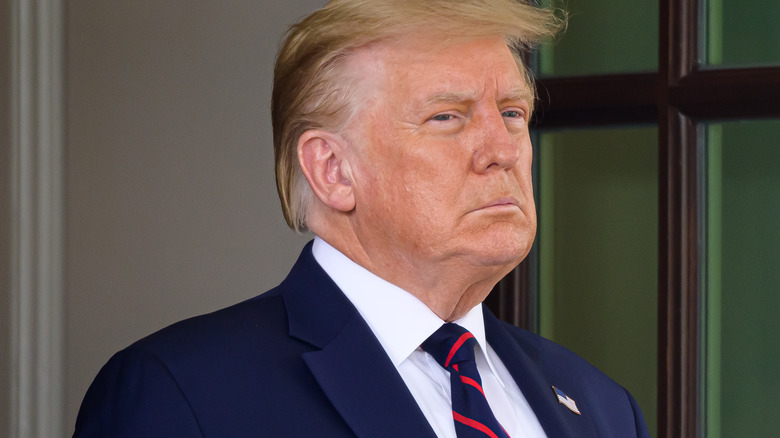 noamgalai/Shutterstock
Former President Donald Trump has had his finances criticized from day one. Early in his presidential run, critics called for him to share his tax returns and reveal his income (via CNBC). When financial documents were issued, Trump's tax firm responded by saying, "While we have not concluded that the various financial statements, as a whole, contain material discrepancies, based on the totality of the circumstances, we believe our advice to no longer rely upon those financial statements is appropriate."
According to The Guardian, new claims about Trump's finances could land him in even more legal trouble. Mark Pomerantz, a New York City prosecutor, resigned from the case, but in doing so, shared a shocking message.
"His financial statements were false, and he has a long history of fabricating information relating to his personal finances and lying about his assets to banks, the national media, counter parties, and many others, including the American people," Pomerantz wrote in his letter (via The Guardian).
The investigation into Trump's financial affairs continues despite Pomerantz's resignation. Now, Trump could face more legal trouble following the prosecutor's claims, which could in turn even affect Donald and Melania Trump's marriage.