We Finally Know What Meghan Markle's First Spotify Podcast Will Be About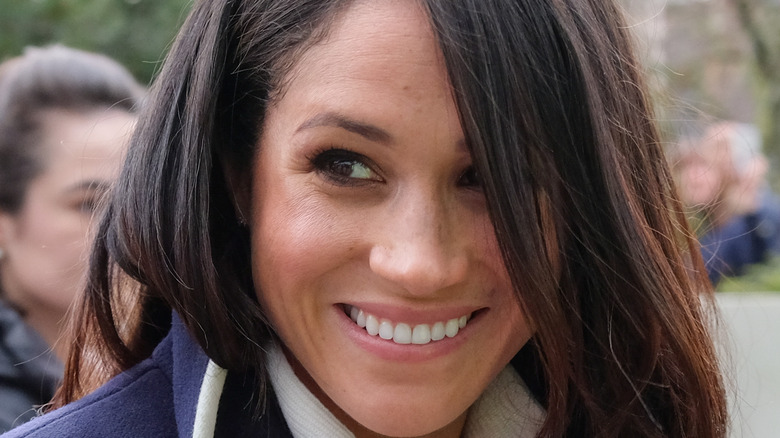 MattKeeble.com/Shutterstock
Meghan Markle fans, prepare yourselves. The former royal and seasoned activist is launching her highly anticipated Spotify podcast under her and husband Prince Harry's production company, Archewell Audio, reports Associated Press. Mark your calendars and schedule your future beach plans around its launch as it's set to premiere this summer, per Vanity Fair. This is Meghan's first solo podcast under their lucrative $25 million Spotify deal, and if that wasn't newsworthy enough, she's using her platform to raise awareness on timely issues.
Meghan's podcast is cleverly titled "Archetypes" which, as Today points out, is a reference to her and Harry's son Archie and their nonprofit organization, Archewell. On March 24, Spotify teased her upcoming podcast in a 1-minute audio clip and from its start, we're immediately greeted with gender stereotypes and charged words such as "skanky," "emotionally unstable" and "slut," per Associated Press. According to "Archetype's" Spotify description, Meghan will challenge these dangerous stereotypes that women face every day in the real world and through the media.
In the Spotify teaser, Meghan questions society's historical treatment of women. "This is how we talk about women: the words that raise our girls, and how the media reflects women back to us," she argues. "But where do these stereotypes come from? And how do they keep showing up and defining our lives?"
Meghan Markle has always advocated for gender equality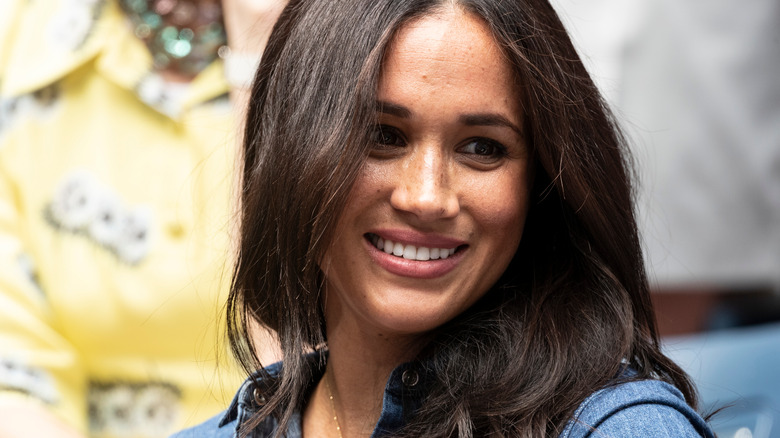 Lev Radin/Shutterstock
As more information comes to light about her new podcast, Meghan has the opportunity to use her voice and resources to empower women and change the conversation on gender roles. People reports that on top of exploring the impact of negative labels on women, Meghan Markle will include other stakeholders in the conversation including experts and historians. For loyal fans, Meghan's work championing women's rights is nothing new. 
CNBC rightfully pointed out that before the fame, the mom of two was a long-time activist for gender equality and women's rights overall. At 11 years old, she challenged gender stereotypes in an Ivory Soap TV commercial, which contained the tagline "women all over America are fighting greasy pots and pans" (emphasis on "women"). In a powerful letter, she managed to convince the company to revise their gendered language in the commercial, and it worked.
Her new podcast has the power to spark real change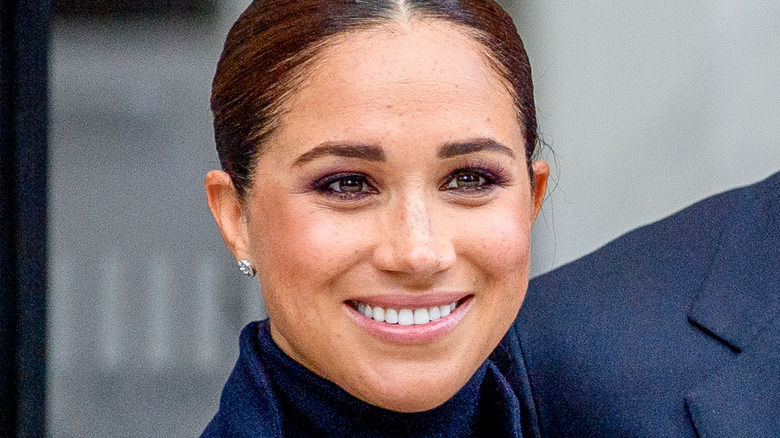 Roy Rochlin/Getty Images
Meghan Markle has spent her entire career fighting gender inequality. In her powerful role as the World Vision Global Ambassador and U.N. Women's Advocate for Women's Political Participation and Leadership, she has fought to uplift the voices of women around the world and empower them to become leaders in their community, per Professional Women's Magazine. As World Vision's Global Ambassador, Meghan raised awareness on Rwanda's clean water crisis and its physical, emotional, and mental impact on women in 2016, per HuffPost. 
Meghan picked up her pen again in 2017 in an essay for Time, where she opposed worldwide period stigma and advocated to increase access to menstrual products. The list of times she's used her platform to inspire change goes on. The countdown for Archetypes' debut starts now. We eagerly await how she will continue to use her voice to champion women everywhere.