The Real Reason Ben Kingsley Changed His Name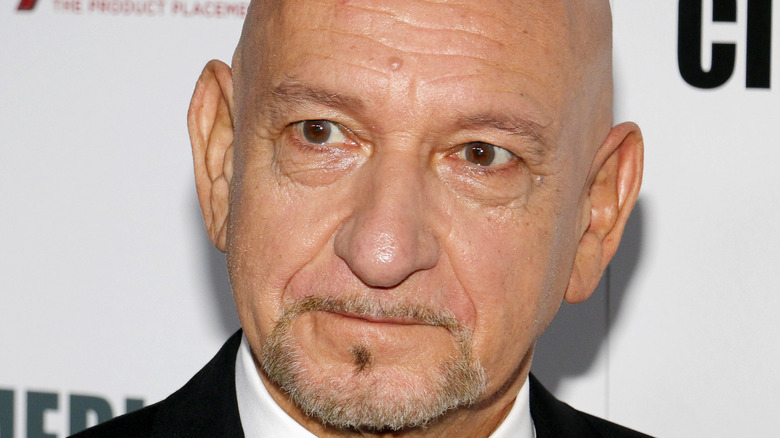 Tinseltown/Shutterstock
Knighted for his contribution and service to the British film industry in 2001 (via The Mirror), Ben Kingsley has a career spanning nearly six decades. Most recently he starred alongside Simu Lu, Awkwafina, and Tony Chiu-Wai Leung in Marvel's "Shang-Chi and the Legend of the Ten Rings," but he'll forever be remembered for his portrayal of Indian lawyer Mahatma Gandhi in the 1982 epic "Gandhi," per the Guardian. 
Winning an Oscar for his breakthrough role as one of the most recognizable people in the world, the film sparked an illustrious career that has seen Kingley play all sorts of influential people, including the Russian composer Dmitri Shostakovich and even the Russian revolutionary Lenin (via Hello! magazine).
Having started his career on stage, it took some time before Kingsley made a name for himself on screen. This was due, in part, to his birth name and the racial discrimination he faced as a result. 
Ben Kingsley describes his birth name as a 'nonsense name'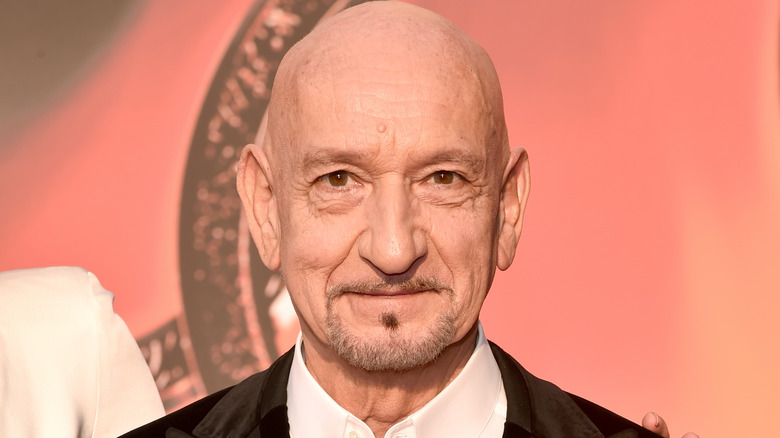 Alberto E. Rodriguez/Getty Images
Given the name Krishna Bhanji, Kingsley was born in West Riding, Yorkshire and raised in Manchester. The actor has a mixed heritage — his father was of a Muslim of Gujarati Indian descent and his mother was part Jewish and an English model and actress (via Radio Times). Growing up, Kingsley was mostly known as Krish but he eventually came to realize his name was "more invented" than the stage name he'd chosen in the late seventies.
"The first name is Hindu and the second name is Muslim," he told Radio Times. "Such a name would never exist in the whole of the Indian subcontinent; it's a nonsense name." When asked whether he thinks of himself as Krishna or Ben, the actor said he doesn't think of himself at all. "When I was on stage, I thought of myself as a landscape painter," he continued. "Now that I'm blessed with a film career, I see myself as a portrait artist, and for many, many years I have signed my portraits Ben Kingsley. That's who I am."
The actor was told he'd never play certain roles due to his name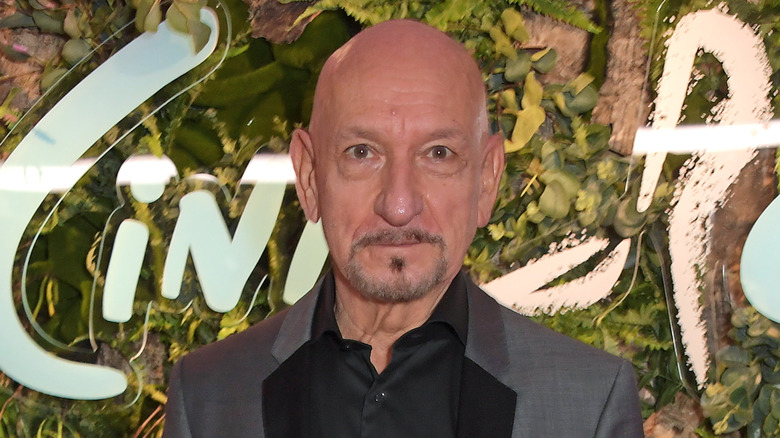 David M. Benett/Getty Images
It seems that Kingsley changed his name out of necessity more than anything else. When he first joined the Royal Shakespeare Company in 1967 (via Britannica), he was told by "a very senior director" at the company that "he felt I would always play servants, and never play kings and leading men, politicians, leaders of their country," the actor told the Press Association, per the Independent. 
Obviously, Kingsley proved that director wrong. "I'm ticking all the boxes here because I've played them all," he continued. "You know, I think the best service somebody can do to me as an individual is tell me what I can't do, I'll do it."
That's not to say that Kingsley didn't notice the racial discrimination he faced because of his name. "As soon as I changed my name, I got the jobs," he said, speaking to RadioTimes. "I suppose it says more about the 1960s than anything else. But the irony is of course I changed my clunky Asian name to a more pronounceable, and acceptable, universal name in order to play Mahatma Gandhi," Kingsley added. "There's your irony."