Who Is Andrew Burnap, The Star That Landed A Secret Role In Disney's Snow White Remake?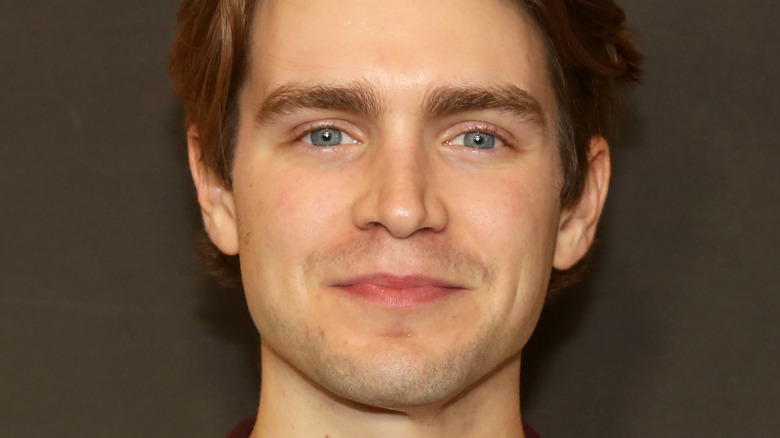 Bruce Glikas/Getty Images
The Disney of 2022 is looking to change up their past and reinvent many of their original movies. Over the past few years, we have seen remakes of everything from "Beauty and the Beast" and "Cinderella" to "Jungle Book" and "Pete's Dragon." In addition to these, Disney has a ton more remakes coming soon. In fact, according to Screen Rant, there are currently 14 films in the making.
One of these highly anticipated remakes is Snow White, which is currently in pre-production and slated to be released in 2023 (via Seventeen). Fans have already gotten a glimpse into some of the changes that will occur, including a diverse leading cast. Rachel Zegler, who you may recognize from the remake of "West Side Story," is playing Snow White alongside Gal Gadot as the Evil Queen.
One of the biggest changes in the remake, though, is actually the storyline. In an interview with BuzzFeed, Zegler said that Snow White will be portrayed as a much stronger female lead, and the male lead will also change — but in what way, and who is playing that role?
Andrew Burnap will play a new role in Disney's remake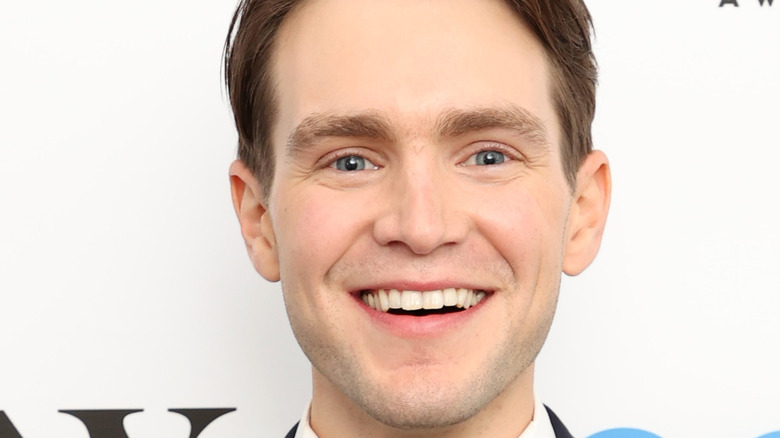 Cindy Ord/Getty Images
Fans of Snow White, or any Disney movie for that matter, are familiar with the common storyline of a woman needing a man. After all, die-hard Disney fans know everything about its princesses. With the remake, director Marc Webb is looking to change that. "Even though she's the original Disney princess and we love her so much, [she's been] criticized for existing solely for a prince, existing solely to be rescued," Rachel Zegler, who plays Snow White in the remake, told BuzzFeed. "And I think that our director, Marc Webb, and everyone who's working on this film has really taken her narrative and turned it into something that's a lot stronger."
That shift in the story brings an even bigger change to the lead male role. While specifics have not yet been released, we do know that the role will not be of the prince, as we saw in the original movie, or of the huntsman, who was the main focus in 2012's remake (via Metro U.K.). Instead, the new male role will be something entirely new, created solely for this new remake. Playing this lead is Andrew Burnap, who may be a new name to many.
Andrew Burnap is a Tony winner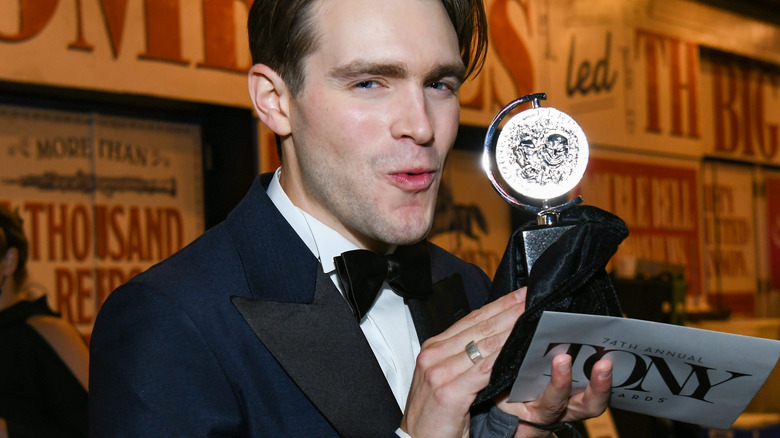 Jenny Anderson/Getty Images
With big names attached to the remake of "Snow White," including Gal Gadot's stunning transformation into the film's villain and Oscar-nominated producer Marc Platt (via The Hollywood Reporter), many may be wondering who the new male lead, Andrew Burnap, is. However, those familiar with Broadway know that Burnap is not a new name. In fact, the star recently won a Tony award for best actor in a play for "The Inheritance."
Broadway lovers may also recognize the star from "Troilus and Cressida," "This Day Forward," both of which premiered in New York, and "The Legend of Georgie McBride," which showed in Los Angeles (via Broadway World). And while Burnap has found success on stage, he has also landed coveted roles on the screen. According to The Hollywood Reporter, Burnap has been in indie flicks like "The Chaperone" and "Spare Room," and we will soon see him in bigger films like "Under the Banner of Heaven" alongside Andrew Garfield and limited series like "WeCrashed" with Jared Leto.