Which Actors Played EJ DiMera On Days Of Our Lives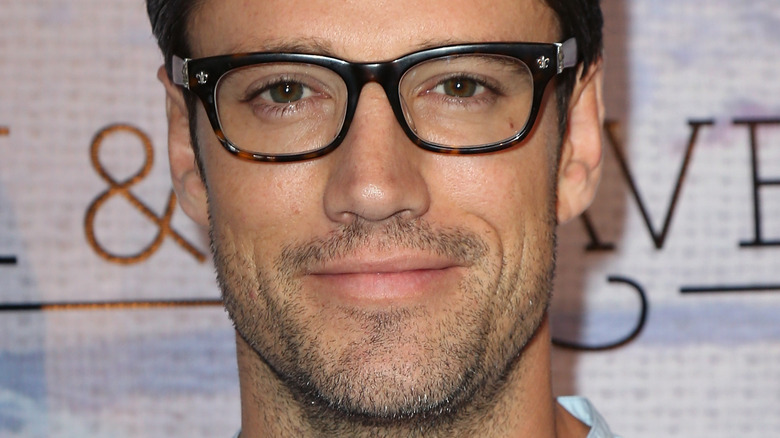 David Livingston/Getty Images
"Days of Our Lives" fans have come to fall in love with the character of EJ DiMera over the years. Although EJ can often be a bad guy and comes by it naturally as the son of the devious, late Stefano DiMera, he has also been known to be a kind and loving character as well. EJ was first seen in Salem in 2006 when he came to town with his sights set on Salem's bad girl, Sami Brady (Alison Sweeney), per Soap Central. It was later revealed that EJ's real name was Elvis and that he was the son of Susan Banks and Stefano DiMera, whom longtime fans remembered as the child Kristen DiMera (then Eileen Davidson) tried to pass off as her son with John Black (Drake Hogestyn).
Over the years, EJ has held many titles in Salem, including a lawyer, the CEO of DiMera Enterprises, a race car driver, the co-owner of Mythic Communications, and for a short time, he was even the Mayor of Salem. EJ has also been involved with many women since first turning up in Salem. However, he's often shuffled between Sami Brady and Nicole Walker (Arianne Zucker).
Meanwhile, the role of adult EJ has been played by two actors (via Nine), and each has been appealing to fans.
James Scott shook up Salem as EJ DiMera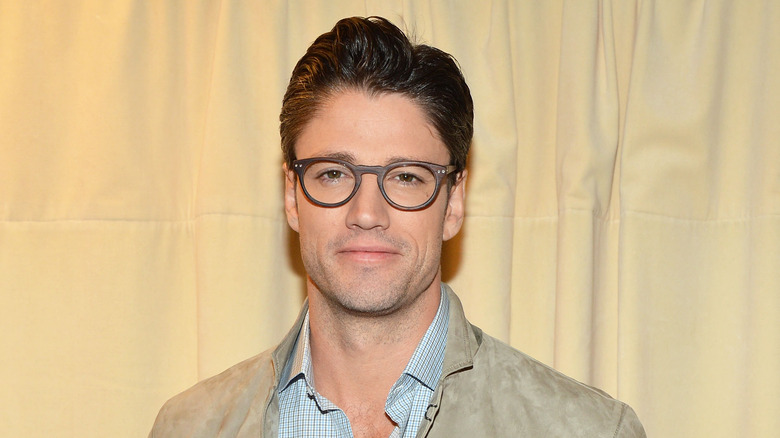 Slaven Vlasic/Getty Images
According to Nine, James Scott was the first actor to play an adult version of EJ DiMera. He first landed the role in 2006, and during his stint on "Days of Our Lives," EJ was one of the most popular characters of all time. EJ not only formed a super couple with Sami Brady, but was also involved in many dramatic and memorable storylines such as attempting to kill John Black and Philip Kiriakis, kidnapping Stephanie Johnson and Rafe Hernandez, and blackmailing Will Horton (via Soap Central). He even had a torrid affair with Abigail Deveraux (via Soaps in Depth).
Scott opted to leave "Days of Our Lives" in 2014 much to fans' disappointment. He now works as a meditation teacher and runs a website called The Whisper Within. His character was shot by one of Clyde Weston's men after his business with the drug lord turned sour. He died in the arms of his beloved Sami. However, that wasn't the end of EJ's story.
Dan Feuerriegel later stepped into the role of EJ DiMera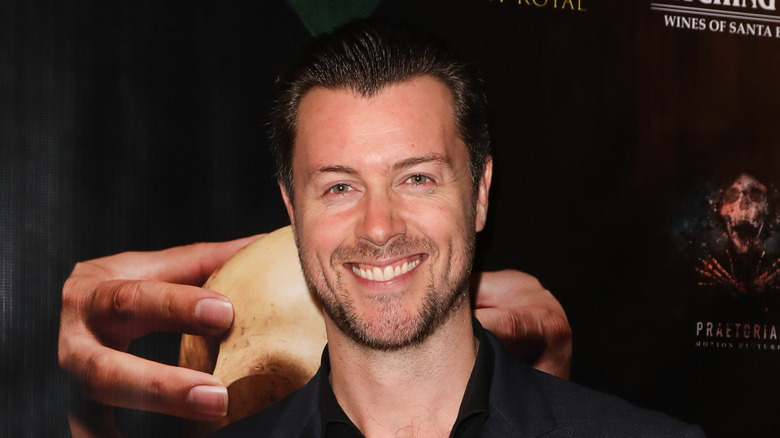 Paul Archuleta/Getty Images
Years after EJ DiMera's death, it was revealed that Dr. Rolf had used his incredible resurrection serum on Stefano's son, bringing EJ back to life. However, EJ was hidden away from Salem and Sami Brady. He was later found being kept in a warehouse but was badly injured during an explosion. Sami later took EJ overseas to nurse him back to health (via Soaps in Depth).
Although "Days of Our Lives" fans knew that EJ was alive, he was not brought into the storyline until 2021 when Dan Feuerriegel took over the role, per Deadline. The Australian actor previously appeared in the Starz drama "Spartacus: Blood and Sand," as well as Aussie soap operas like "McLeod's Daughters," "Home and Away," and All Saints."
Feuerriegel has stepped into the role of EJ with apparent ease and has resumed bringing the character to life in all the ways that fans have missed since James Scott's stunning exit.