Amy Schumer Bravely Opens Up About Her Little-Known Disorder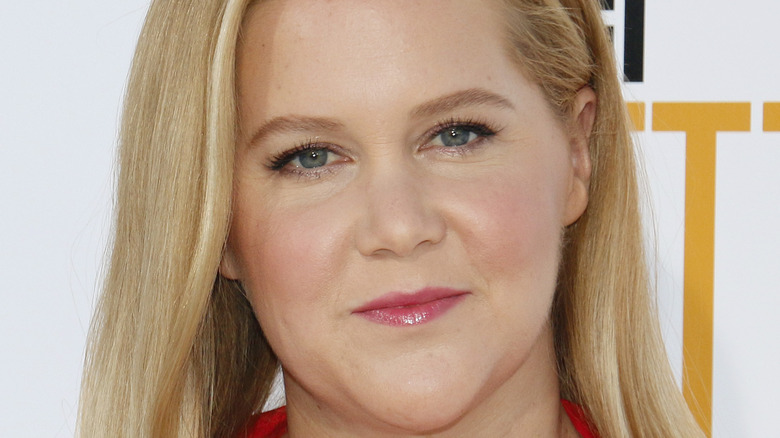 Tinseltown/Shutterstock
Comedian Amy Schumer has always found humor in her own life, as comedians often do, whether she uses it for self-deprecating stand-up bits or as inspiration for semi-autobiographical characters like in her new Hulu comedy series, "Life & Beth." The half-hour comedy that dropped on the streaming network on March 18 examines the everyday life of a character named Beth, according to Collider, who seems to have it all as a single woman working as a wine distributor and dating the perfect guy, played by Michael Cera. However, her teenage life comes more to the forefront in a series of flashbacks that help grow the adult Beth.
In Episode 9 of this 10-episode series, the audience sees a "pile of hair" as the camera lingers (via The Hollywood Reporter) and there are between 5 to 10 million Americans who might easily recognize what this pile of hair means. These people, along with Schumer, suffer from a little-known disorder called trichotillomania that compels people to pull out their hair (via The American Psychological Association). It's not something people with this disorder often talk about, but it's one that Schumer has decided to share via her Hulu sitcom.
Amy Schumer shares her story living with trichotillomania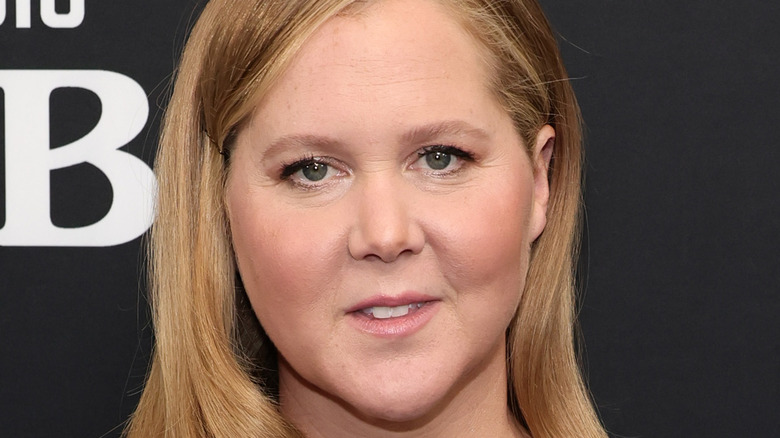 Jamie Mccarthy/Getty Images
Like her character, Beth, in the Hulu series "Life & Beth," Amy Schumer suffers from a disorder called trichotillomania. "It's called trichotillomania" is exactly what Beth's mother, Jane (Laura Benanti), hears after the camera spots that pile of hair. It was trichotillomania that helped define Beth's childhood and shape her adult life, leading her to need wigs to cover up bald patches. Now, Schumer is speaking about the disorder for the first time.
"I think everybody has a big secret and that's mine," she told The Hollywood Reporter. "And I'm proud that my big secret only hurts me but it's been what I've carried so much shame about for so long ... And it's not that I used to have this problem and now I don't, it's still something that I struggle with."
In fact, she fears that her three-year-old son, Gene, could one day inherit it as the disorder can be genetically passed down. "Every time he touches his head I'm having a heart attack."
Why Schumer chose to reveal her secret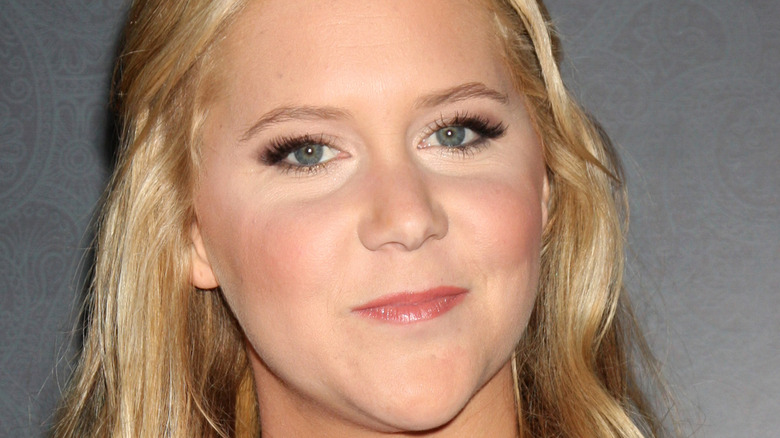 Kathy Hutchins/Shutterstock
Trichotillomania is classified as a body-focused repetitive behavior (BRFB) that causes people to pull out their own hair, whether from the scalp or other parts of the body, according to The TLC Foundation. Skin picking and nail biting can also be classified as BRFBs. It affects more women than men and the behavior can come and go throughout one's lifetime. In fact, at the end of the credits, Hulu offers The TLC Foundation as a resource for others suffering from the disorder.
But why did Amy Schumer choose to finally reveal her life-long struggle with trichotillomania now? She even told The Hollywood Reporter that "everybody knew," especially when she also needed wigs as a teen like her alter-ego on "Life With Beth."
Schumer admitted, "I really don't want to have a big secret anymore," for why she decided to write about it now. Along with letting out her secret, the comedian also revealed, "And I thought putting it in there would be good for me to alleviate some of my shame and maybe, hopefully, help others alleviate some of theirs, too."