Amy Schumer Accidentally Leaks Major News About Co-Star Michael Cera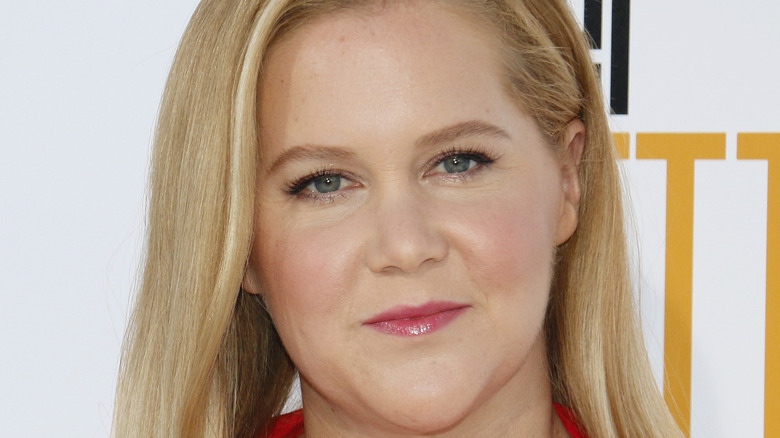 Tinseltown/Shutterstock
Amy Schumer and Michael Cera star in the new Hulu show "Life and Beth." Written and directed by Schumer, it's about Beth, played by Schumer, finding out what she really wants from life. Along the way, she starts falling for Cera's character, a farmer named John (via Entertainment Weekly). As Schumer described to Entertainment Weekly, the show is "about letting go and trusting and how to let yourself figure out how to be happy."
When the two were promoting the show on Entertainment Tonight, the subject of kids came up. Schumer has been open with fans about the challenges of motherhood and pregnancy; there's even the HBO docu-series "Expecting Amy" that follows her juggling being pregnant and doing a comedy show. She also recently posted about her baby, saying, "Being his mom is heaven on earth and also means a constant feeling of guilt and vulnerability I will never get used to" (via NBC News). But in talking about her baby — and lessons she wanted to teach him — Schumer spilled the beans on co-star Cera, revealing that he, too, has a kid.
Michael Cera confirmed he's a dad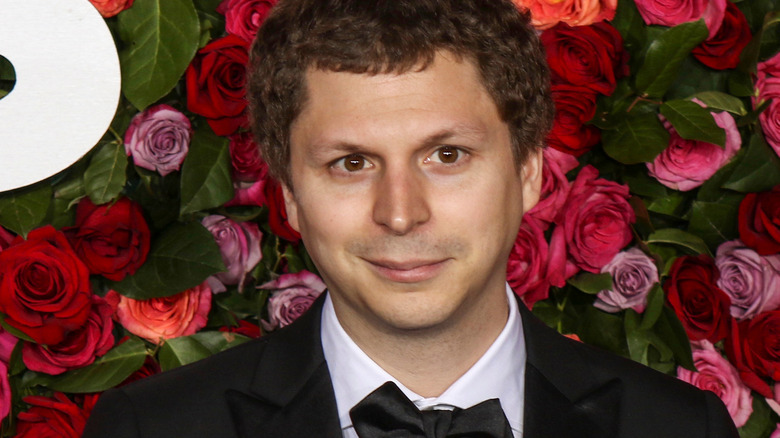 lev radin/Shutterstock
On "Entertainment Tonight," Amy Schumer said, "Michael has a baby, too. Is that public knowledge?...I just outed him, I just outed his baby." For his part, Michael Cera didn't deny it, and said that as far as life lessons went, "We're right at the beginning of it. We're doing the very basics right now." Cera gave no more info about the new bundle of joy: no name, no birth date, and no other details.
Cera's baby is the first for both him and his wife, Nadine. Cera has kept his private life pretty low profile over the years. He was seen wearing a wedding band in January 2017, but not much is known about the couple, including when they got together (via ET Canada). Before Nadine, Cera dated Aubrey Plaza, a relationship that wasn't made public at the time. Years after they dated, Plaza confirmed the relationship in 2016 on RuPaul Charles and Michelle Visage's podcast "What's the Tee?"; they dated for a year and a half after meeting on the set of the 2010 film "Scott Pilgrim vs. the World" (via InStyle).
Ultimately, we're just happy for Cera and his family!