Why General Hospital Star Nancy Lee Grahn Says She's Lucky To Have Her Job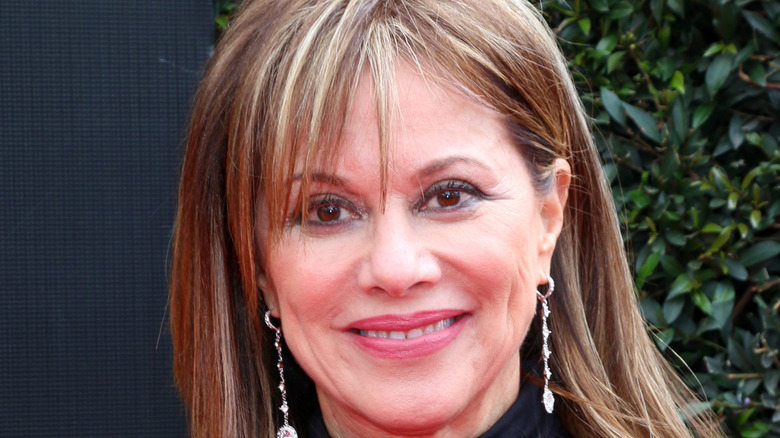 Kathy Hutchins/Shutterstock
After nearly 26 years playing Alexis Davis on "General Hospital," actress Nancy Lee Grahn has rarely made it a secret how grateful she is to have her job playing a neurotic feminist former attorney who has no luck with men and recently ruined her law career after a stint in a luxury prison. Alexis has landed on her feet as a newly-minted journalist and Grahn credits the task of playing this popular character with allowing her to have the things she's wanted most in life.
As she looked back at her 25 years playing Alexis, Grahn explained to TV Insider why she wanted the "GH" job and why she is so grateful to still have it all these years later. She had already done one soap opera, playing another neurotic feminist attorney named Julia Wainwright from on NBC's now-defunct "Santa Barbara" and she knew the stability soaps could offer actors.
Nancy Lee Grahn knew what she wanted when she started playing Alexis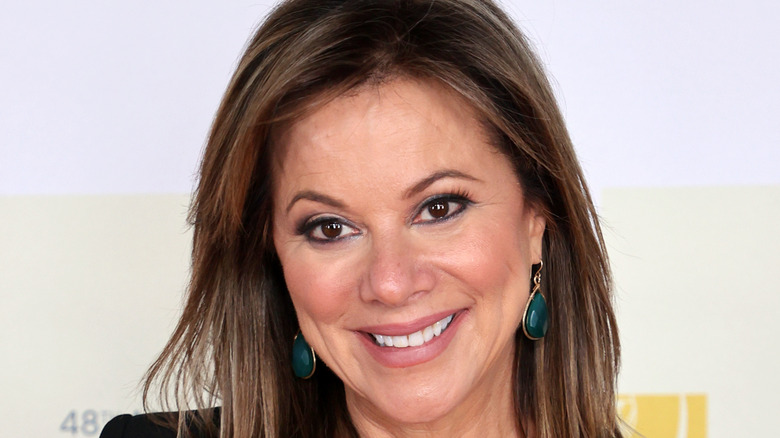 Kevin Winter/Getty Images
In between her two soap opera stints, Nancy Lee Grahn remained a busy actress, but she longed for the type of life she had during her years on "Santa Barbara."
"After 'Santa Barbara' ended, I was working. I recurred on 'Murder One' and was doing other shows. But when you're not a regular, you have to keep looking for that next job," Grahn told TV Insider. "I wanted a baby. My daughter Kate was the reason I wanted to do ['General Hospital.'] I called and asked if they wanted me. They said, 'Not really, but we'll take you anyway.'"
Grahn had her baby and raised her as a single mom. Now, Kate is a grown young woman who is a performer in her own right, having graduated from UCLA's Thornton School of Music near the start of the coronavirus pandemic and released her own debut EP titled "Ragdoll" (via Soap Hub). However, the opportunity for a steady job so she could have a child isn't the only thing that makes Grahn feel lucky to have her "GH" gig.
A health issue made Nancy Lee Grahn realize how lucky she is
Kathy Hutchins/Shutterstock
On March 17, Nancy Lee Grahn offered a tongue in cheek tweet explaining that she was going to soon have a minor procedure on her back, saying, "Heads up. Having a little back thingy surgery next week. I'll be on Percocet & Oxycontin (I had to look of spelling of both so good sign) Ignore anything I tweet from 3/23/22 to 3/27/22. Thank you."
However, a few weeks before her warning about what she might treat while taking pain medication, Grahn took to Twitter to talk about how flexible "General Hospital" and executive producer Frank Valentini were about her need to take some time off.
"To have a job where when I say I've a fixable medical prob that needs 2b addressed asap & have exec @valentinifrank say take care of urself & then adjust 200 crew & a schedule that cost lots of time & money is a perk I'm grateful 4," Grahn wrote. "I'm a lucky 26 yr employee of @GeneralHospital."