Ariana DeBose Just Made History At The Oscars For This Reason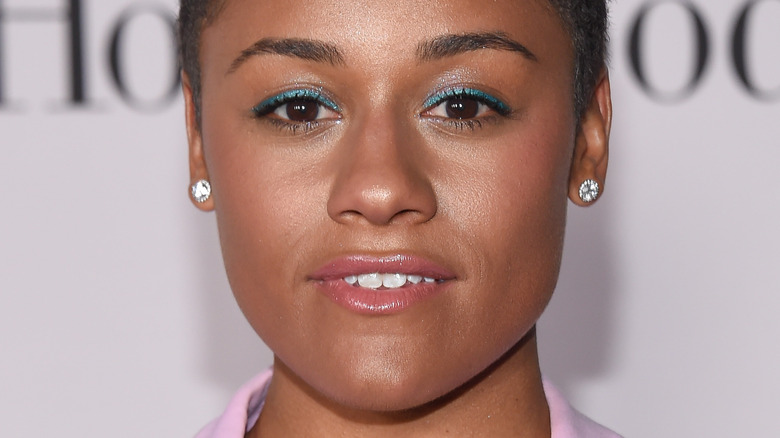 DFree/Shutterstock
Oscar Sunday was here, and movie fans were in full sportsman mode, taking bets on who would win each category. Even US-Bookies was giving the odds on who would take home the award for everything from Best Picture to Best Supporting Actress (via News Observer).
It was ultimately clear which celebrity was favored to win in the Best Supporting Actress category, and that was Ariana DeBose from "West Side Story." It's no surprise why. She did an impressive job playing Anita, a character many people knew and loved from the musical's long life in the zeitgeist (via Deadline).
Much of DeBose's performance stemmed from her own background. "'West Side Story' allowed me the opportunity to fully immerse myself in community, and that's a beautiful thing," she told Deadline. "This film was one of the first opportunities that I felt like my Hispanic heritage was actually a strength, not something that was used to box me in a box I didn't claim for myself."
DeBose proved everyone right, winning an Oscar and, in the process, making history.
DeBose broke barriers with her Academy Award win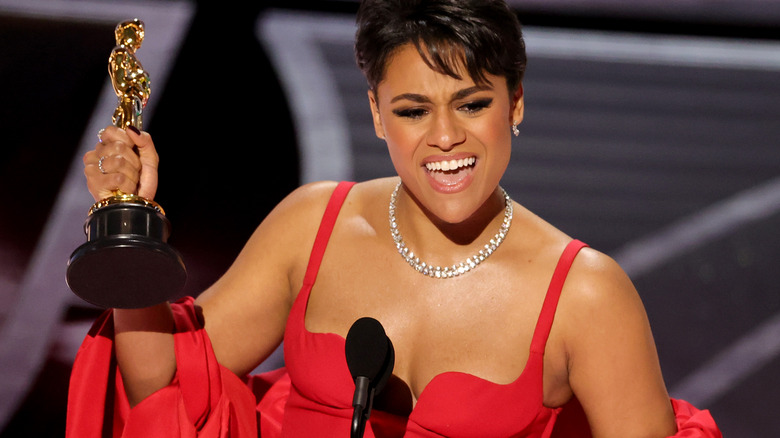 Neilson Barnard/Getty Images
Ariana DeBose made history during this year's Academy Awards. She won the Best Supporting Actress award and did so sixty years after Rita Moreno, who was the first Latina actress to win in the same category. The best part is that they won playing the same character. Both Anitas broke boundaries, as DeBose became the first 2SLGBTQ+ actress to take home in Oscar (via NPR). She did so in front of Moreno, too, who was there to cheer her on.
DeBose has been open about her sexuality, writing on Instagram in 2018, "People say 'you're dressing like a male, or dressing femme, or dressing like a butch lesbian...' No, boo — I'm dressing like me." She continued, "I don't subscribe to societal norms, and I'm more than a label someone else gives me" (via PopBuzz).
Fast forward to the 2022 Oscars, and the actress took the opportunity to talk about her sexuality in her acceptance speech (via CinemaBlend). She again shared to the world that she's openly queer, and that there is a clear, powerful place for 2SLGBTQ+ entertainers in Hollywood. Ultimately, DeBose is worth a lot of love, today and always.