Fans Are Going Wild After Rachel Zegler's Oscars Dig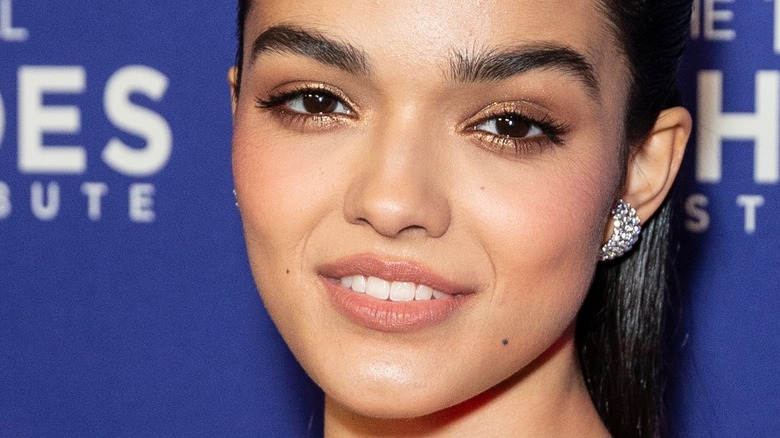 lev radin/Shutterstock
Rachel Zegler has had a big year, culminating in her portrayal of Maria in Steven Spielberg's "West Side Story." For Zegler, she was honored to be a part of the historic remake, as growing up and watching the Latinx representation in the original film was inspirational for the actress.
She told The Hollywood Reporter of the 1961 film, "It was more about Rita than anything for me. As much as I idolized the Natalie Woods of the world, I wanted to be Rita."
2021's remake of "West Side Story" was nominated for several Academy Awards this year, but for some reason, the young actress did not get an invitation (per The New York Times). Of course, this angered fans and eventually, the public outcry was enough to get Zegler her much deserved invitation. However, when she took the stage to present an award, she made fans go wild with a poignant dig. 
Rachel Zegler made a great joke at the expense of her last-minute Oscars invite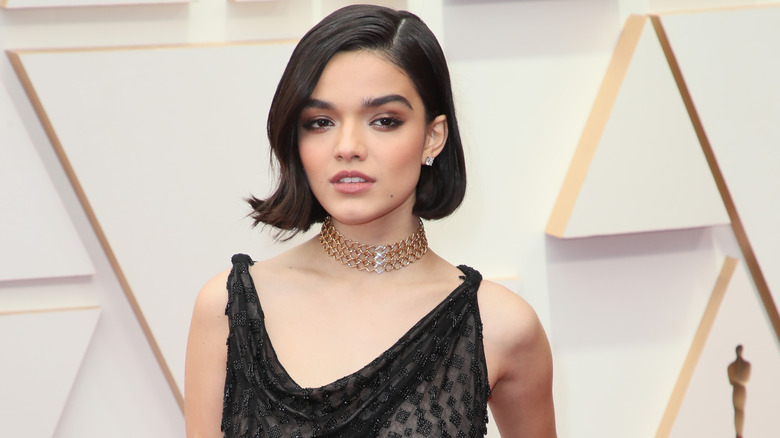 David Livingston/Getty Images
Rachel Zegler showed up at the Oscars — after getting her well-deserved invitation — in a stunning sheer black dress (via Page Six). The 20-year-old "West Side Story" actress tweeted a few days ago, when asked about what she was planning to wear to the Oscars, "I'm not invited so sweatpants and my boyfriend's flannel." Her co-star, Ariana DeBose, was nominated for Best Supporting Actress, but Zegler's invite was non-existent.
However, Zegler made her way to the awards after all and didn't miss her chance to talk about her invitation snub (via Teen Vogue). When presenting with Jacob Elordi, who said, "I never thought that I would stand on this stage," Zegler quipped, "And I never thought that I'd be here six days ago."
Fans went wild for this, of course. One wrote, "'I didn't think I'd be here six days ago.' @rachelzegler just made me GUFFAW. #Oscars" while another tweeted, "Props to @rachelzegler for jokingly acknowledging the issue around her invite (or lack thereof) to this year's #Oscars Somebody was bound to bring it up..." At least everyone can have fun with it!