Why West Side Story's Rachel Zegler Won't Be Attending The Oscars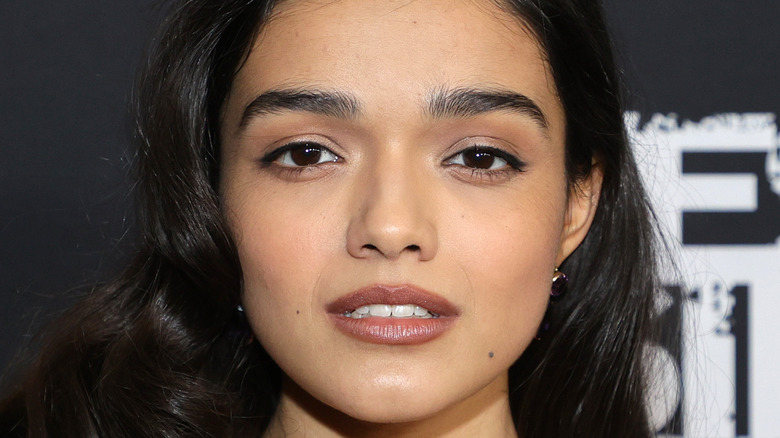 Jamie Mccarthy/Getty Images
The 2022 Oscars ceremony is just days away and, as Rolling Stone notes, anticipation is high because this is the first time the show is going to have a host since 2018, due to the COVID-19 pandemic. Leading the pack this year are "The Power of the Dog," "Dune" and "West Side Story," with Jane Campion's celebrated cowboy epic easily emerging as the favorite to win on the night in at least a few of the key categories, since the film has 12 nominations across acting, production, writing, and directing.
All three movies are up for Best Picture, where they'll battle it out against "Belfast," "Coda," "Don't Look Up," "Drive My Car," "Licorice Pizza," and "Nightmare Alley." Of those, Campion and Steven Spielberg, who helmed "West Side Story," are also up for Best Director alongside Kenneth Branagh ("Belfast"), Ryusuke Hamaguchi ("Drive My Car") and Paul Thomas Anderson ("Licorice Pizza"). It's a tough, eclectic group and a race that's been increasingly hard to call, even for well-seasoned pundits. 
Variety puts Campion as the favorite to win Best Director, with Spielberg following as third most likely. Elsewhere, Variety picked "West Side Story" star Ariana DeBose as the favorite to win Best Supporting Actress, eclipsing even Kirsten Dunst for "The Power of the Dog." The movie has seven nominations overall, per People, and considering how beloved Spielberg is, it's likely to nab at least a couple awards. However, rising star Rachel Zegler won't be there to celebrate with everybody if it does.
Rachel Zegler wasn't invited to the Oscars ceremony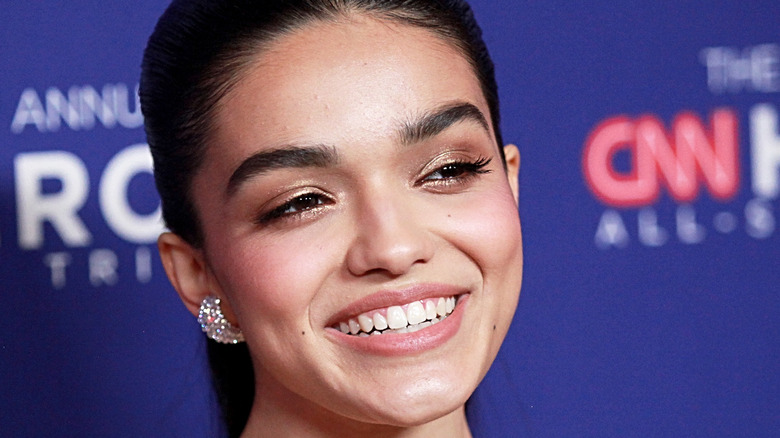 Dominik Bindl/Getty Images
According to The Hollywood Reporter, despite leading a film with seven Oscar nominations, "West Side Story" star Rachel Zegler won't be attending this year's event because, as the actor revealed on Instagram, she doesn't have a ticket. An excited fan shared their enthusiasm over what Zegler might wear for the Oscars, only for the breakout star to reveal, "I'm not invited so sweatpants and my boyfriend's flannel." 
Zegler explained that she'd done her best to secure a ticket, but it wasn't looking good. She promised to "root" for the film regardless. Each nominee and presenter are offered a pair of tickets, with the rest divided up into allotments for each studio. Additional tickets are frequently added for so-called VIPs who wish to attend, however. 
Variety suggested Disney, who distributed "West Side Story," might gift one of their allotted tickets to Zegler so she could attend, though it remains to be seen whether they'll choose to do so.
The Academy is being called out for its lack of diversity
Jesse Grant/Getty Images
Upon seeing the outrage on social media, Rachel Zegler took to Twitter to thank fans for their support, reasoning that "a lot of work" goes into awards shows "behind the scenes" and it's not as simple as it might seem on the surface. She also asked everybody to "respect the process" going forward. 
In response to the escalating situation, "One Day at a Time" co-showrunner Gloria Calderón Kellett railed, "@TheAcademy claims to want to embrace diversity. How about the rare time that Latine people have a movie nominated for an OSCAR you invite the lead. Latine people are 18.5% of this country. ENOUGH!"
In an interview with BuzzFeed, Zegler expressed a desire to increase Latinx representation in Hollywood, opining, "Our movie is a step in the right direction." However, Zegler added, "There's still so much work to be done when it comes to representation in Hollywood for all minorities." Evidently, she was right.