The Oscars Moment That Had Viewers Shaking Their Heads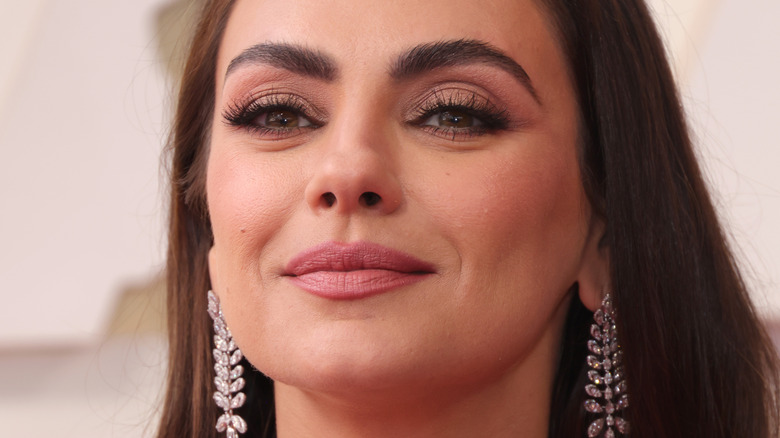 Momodu Mansaray/Getty Images
The 2022 Oscars were back in force after a pared down 2021 Covid-19 version, and there was a superstar lineup of performers, including Beyoncé, Billie Eilish, and Reba McEntire (via USA Today). It was also a record-breaking year: It was the first time three women (Amy Schumer, Regina Hall, Wanda Sykes) have hosted; Cate Blanchett was nominated for the ninth time, besting Olivia de Havilland's eight nominations; and it gave "West Side Story" a chance at winning an Oscar a second time (via AV Club). Despite all of that, it did, however, come during a tumultuous time. In February, Vladimir Putin sent Russian forces into Ukraine, according to the BBC, with the original hope to take over Ukraine's government.
Support for Ukraine extended into the Oscars this year. Amy Schumer lobbied to try and get the Ukrainian President Zelenskyy to appear at the Oscars with either a pre-recorded segment or a live one, but ultimately said it wasn't her decision to make (via Variety). Sean Penn told CNN that he would melt down his Oscars if the Ukrainian president wasn't going to make an appearance. Then, Mila Kunis, originally from Ukraine, was a presenter at the awards ceremony and brought up the Ukrainian conflict, saying, "One cannot help but be in awe of those who find strength to keep fighting through unimaginable darkness." After her speech, the Oscars asked for a moment of silence "to show our support for the people of Ukraine." But what happened afterward has people annoyed.
Fans are annoyed that more wasn't said in support of Ukraine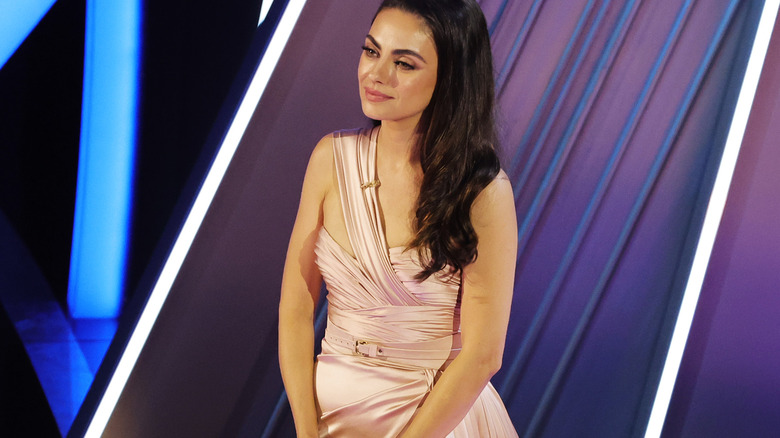 Neilson Barnard/Getty Images
At the Oscars, a moment of silence for the Ukrainian people was requested. And while those in the Dolby Theatre may have been holding that moment of silence, those at home saw an ad. The ad was for Crypto.com, who was asking people to donate to help Ukraine (via Blockworks). Naturally, this upset some. 
"They put up a hashtag instead of a link to donate to actually show support for Ukraine? I guess the Crypto ad that followed was supposed to cover that?" one person tweeted. They weren't the only ones annoyed by the set up. "A moment of silence for Ukraine going into a commercial for crypto is really the bottom floor," tweeted another viewer.
Another wanted to hear more from the Hollywood elite in support of Ukraine as compared to silence, writing "I am so disappointed that an hour and 45 [minutes] into this only a screen with words of support calling for a 'moment of silence' for Ukraine.... Silence is the total opposite of what Ukraine needs."
Then, a user pointed out what seemed like hypocrisy that the Oscars would recognize this moment of conflict, considering what the Oscars hadn't pointed out in previous years. They tweeted, "Did the academy have a moment of silence for the people of Iraq during the U.S. invasion? No. The crowd booed Michael Moore during his speech where he condemned the war. What about the other conflicts currently occurring? Don't they deserve a moment of silence too?"