Will President Zelenskyy Really Appear At The Oscars?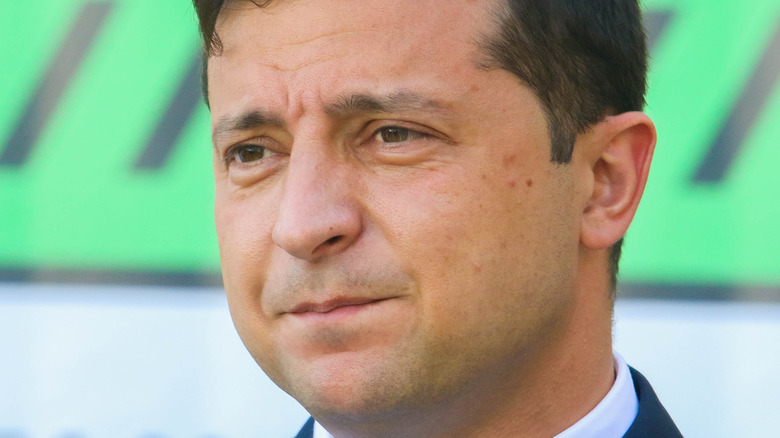 Oleh Dubyna/Shutterstock
Academy Awards viewers expect to see their favorite A-list movie stars attend the highly-anticipated ceremony, but a world leader? Rumors that Ukraine's President Volodymyr Zelenskyy has been invited to appear at the Oscars are circulating as Hollywood prepares to hand out statutes for the best performances in a motion picture this past year. 
The New York Post reports that the head of the embattled country is "in talks" to address the audience of the Academy Awards, although the outlet does not confirm that Zelenskyy will definitely appear tonight, March 27, 2022, and whether viewers would see a pre-taped message or a live feed of the Ukrainian remains in question.
The New York Post states that ABC, the network on which the Oscars will appear, is reportedly on the side of allowing Zelenskyy to speak. Meanwhile, co-host Amy Schumer is also a supporter of the idea.
The Oscars' host is on the side of an appearance by Zelenskyy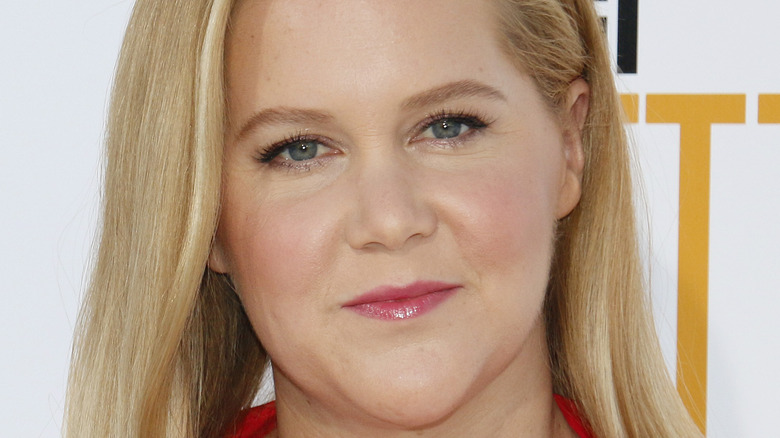 Tinseltown/Shutterstock
Schumer explained her support for an address from the Ukrainian leader to take place during the Oscars while appearing on "The Drew Barrymore Show." "I actually pitched, I wanted to find a way to have Zelenskyy satellite in or make a tape or something just because there are so many eyes on the Oscars," the comedian told Barrymore on March 21, 2022 (via ABC 17).
Meanwhile, there is another celebrity who is taking his support for the idea to an entirely new level.
During an interview with CNN, Sean Penn, who has been nominated for five Oscars and won twice, strongly advocated for the Ukrainian leader to speak at the Academy Awards. The "I Am Sam" star took things even further by demanding that attendees of the Academy Awards "walk out" if Zelenskyy has not been invited to speak to the American people and all those abroad who watch the Hollywood telecast.
Sean Penn makes a very strong statement about President Zelenskyy appearing on the Oscars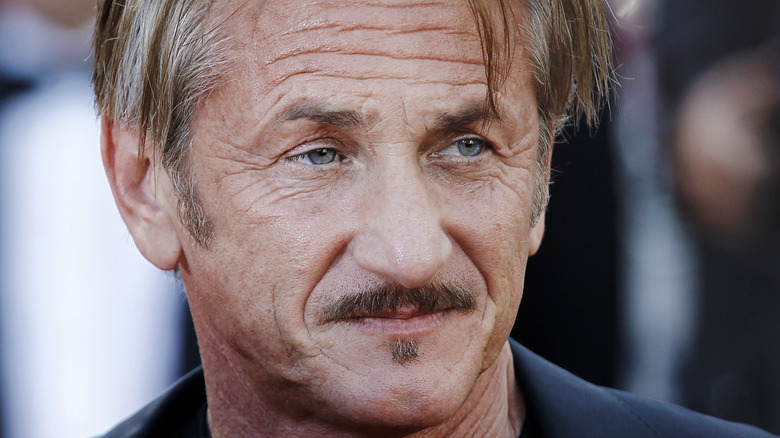 Andrea Raffin/Shutterstock
Speaking to host Jim Acosta, the star, who is currently in Poland proclaimed, "There is nothing greater that the Academy Awards could do than to give [Zelenskyy] an opportunity to talk to all of us."
"It is my understanding that a decision has been made not to do it," Penn stated (via Variety). "That is not me commenting on whether or not President Zelenskyy had wanted to." The actor emotionally opined, "If the [Academy has] elected not to pursue the leadership in Ukraine, who are taking bullets and bombs for us, along with the Ukrainian children that they are trying to protect, then I think every single one of those people and every bit of that decision will have been the most obscene moment in all of Hollywood history."
Ultimately, the "Mystic River" star said people should boycott the Oscars if Zelenskyy has not been invited to speak. 
"If it comes back to it, I will smelt mine in public," he said about his statues, going on to say, "I pray that's not what's happened. I pray there have not been arrogant people, who consider themselves representatives of the greater good in my industry, that have [decided against checking] with leadership in Ukraine. So I'm just going to hope that that's not what's happened. I hope [every attendee] walks out if it is."