Fans Can't Stop Asking This Question After Will Smith Attacked Chris Rock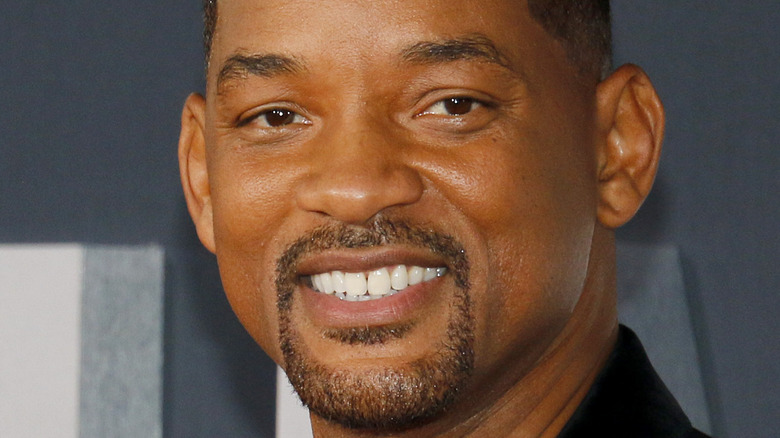 Tinseltown/Shutterstock
The 2021 Academy Awards saw one of the most shocking moments in television history. While on stage to present the award for Best Documentary Feature, Chris Rock, whose COVID-19 tweets have had people talking, was slapped by Will Smith (via Variety).
It went down like this: Rock made a joke at the expense of Jada Pinkett Smith. He made reference to her starring in "G.I. Jane 2" because of her shaved head, leading to Smith walking on stage mid-joke and slapping him in the face. Rock played it off, but it was clear he was shaken when he walked off stage.
While the sound was cut to avoid any swearing that might happen, it's been reported that Smith said, "Keep my wife's name out of your f***ing mouth" (via The Big Lead).
Since nothing similar to this has taken place at the Academy Awards before, fans took to Twitter to ask all of the questions viewers had on their minds. Ultimately, there's just one that fans want answered more than anything: Will there be any repercussions for this incident?
Fans think legal action should be taken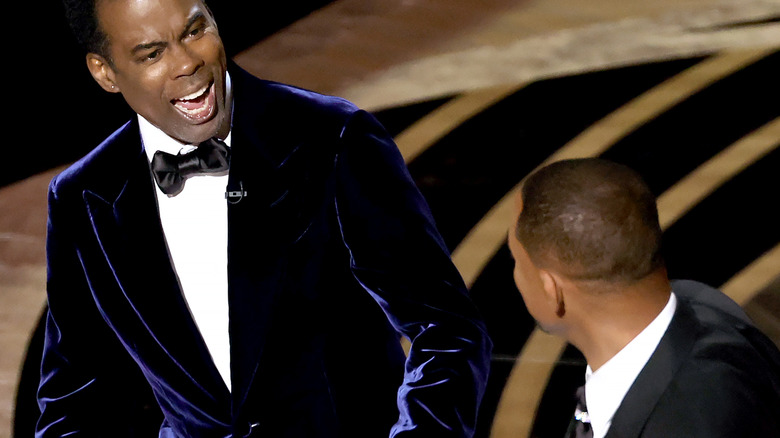 Neilson Barnard/Getty Images
According to The Independent, Chris Rock's joke that ended with assault saw the comedian saying, "Jada, I love you. 'G.I. Jane 2,' can't wait to see you." Jada Pinkett Smith has been suffering from alopecia, which has caused her to lose hair. Here, the joke hinges on her hair, but it's unclear if Rock knew about her condition.
The ensuring altercation became all anyone could talk about (via Billboard). It all led to a debate swirling online regarding whether or not there will be any repercussions for Smith's behavior. Of course, Twitter became the hub of the discourse. One user wrote, "Oscars 2022: Will Smith punches Chris Rock at the ceremony and yells 'keep my wife's name out your f***ing mouth.' Will Smith needs to be arrested for assault & permanently banned from the Oscars." 
Another fan tweeted, "Only Will Smith could commit literal assault on national television and still just get a 'Lolol the Oscars are so crazy.'"
It's unclear if there will be any actions taken against Smith at this time, but it's clear that many on Twitter believe Smith, who's previously revealed projects that hurt his family dynamic, should experience repercussions.