What We Know About Jada Pinkett Smith's Alopecia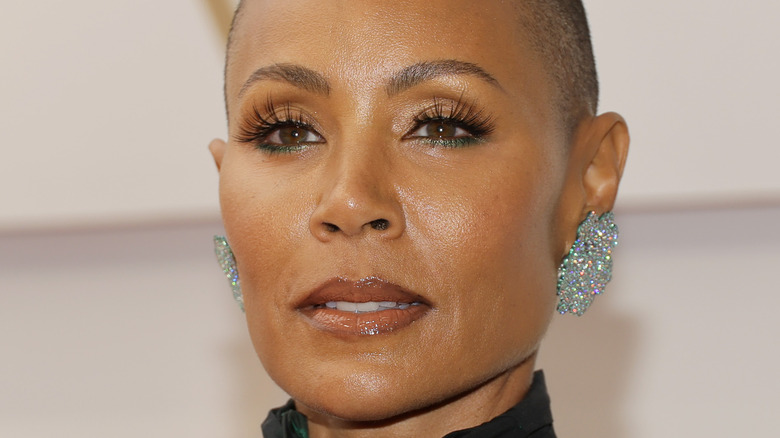 Mike Coppola/Getty Images
The 94th Academy Awards was a big night for Will Smith and the Smith family altogether because he won his first Oscar for his role in "King Richard." Smith received two prior Academy Award nominations for his roles in "The Pursuit of Happyness" and "Ali" but lost both. This night should have been a night for celebrating Smith and his major achievement, but an unexpected violent reaction from Smith aimed at Chris Rock may overshadow his win. It left viewers with so many questions, including why it all happened to begin with. Still, Will has undoubtedly handled projects that damaged his family dynamic before, so he'll come back from this.
The altercation appeared to stem from a joke Rock made during the event (via People). Rock joked about Smith's wife, Jada Pinkett Smith, having a starring role in a potential "G.I. Jane 2," though this joke hinges on Jada's hair condition. Then, Smith walked on stage and slapped Rock across the face. He then mouthed to Rock, "Keep my wife's name out of your f***ing mouth."
Jada has spoken in the past about losing her hair due to alopecia. This may be why Will reacted the way he did.
Jada Pinkett Smith began discussing her alopecia in 2018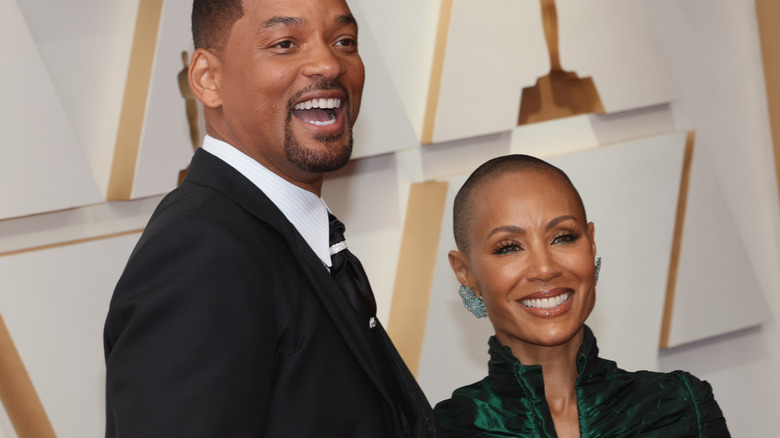 David Livingston/Getty Images
According to NBC News, Jada Pinkett Smith first began talking about having alopecia in 2018. She then gave fans an update on her condition in 2021 via an Instagram video (via People). She used the social media post to point out a few of her bald spots that were more noticeable. She discussed potentially adding some rhinestones to make herself a crown. She seemed to laugh about it and embrace it. However, Jada debuted her full buzz cut in July of that year after some encouragement from daughter Willow Smith (via Instagram).
Jada has since been proudly displaying her bald look. In a video posted to her Instagram in March ahead of the 2022 Oscars, she spoke about how, over the years, she had some hair regrets, and she would often try to change her hair style to fit more European standards of beauty. With age, she learned to stop changing for others. She ended her video by saying that she loved her bald head and didn't care what anyone thought of it (via Instagram).
NBC News profiled other women with alopecia who saw Jada as a source of inspiration. One fan named Mabel Peralta said that she loved seeing the "Red Table Talk" personality discuss her hair loss. This fan added, "[She's] so open about it, and I'm looking forward to more celebrities talking about it because you know, everyone talks about weaves and the wigs and this, that and the third — but talk about alopecia. It's such a big deal."