A Verdict Has Been Made In The Will Smith Oscars Incident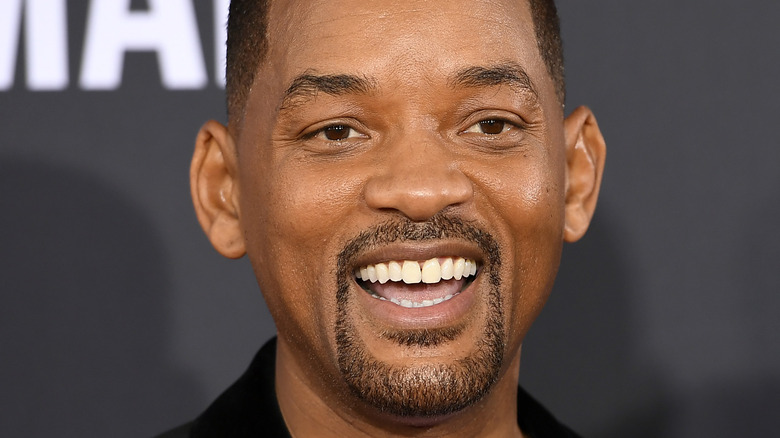 Frazer Harrison/Getty Images
The entertainment world is reeling after Will Smith slapped Chris Rock during the live telecast of the 94th Academy Awards. Per Deadline, Rock was about to present the award for Best Documentary Feature when he quipped, "Jada, I love ya. 'G.I. Jane 2,' can't wait to see it." The joke was in reference to Will's wife, Jada Pinkett-Smith's bald head, which is as a result of the actor battling alopecia — something she's discussed extensively in recent months, per Us Weekly. The "Matrix" star was visibly unimpressed, leading her husband to storm the stage and strike Rock across the face. 
The stunned comedian then addressed the audience once more. "Wow," he said. "Will Smith just smacked the s*** out of me." Although Smith's follow-up comments weren't aired, onlookers heard him telling Rock in no uncertain terms, to "keep [my] wife's name out of your f***ing mouth." Though Rock tried to downplay the situation, Will reiterated his sentiments. The uncensored clip has since been widely circulated on social media. 
Later in the night, Will won Best Actor for his performance in "King Richard" — the actor's first-ever Oscar win, according to NPR — and delivered an emotional speech. He may have been attempting to make amends for his earlier behavior, though the actor reportedly dealt with Rock backstage. Meanwhile, the Academy released a statement decrying Will's behavior. Will Rock be taking legal action accordingly? 
Will Smith will not face charges over the incident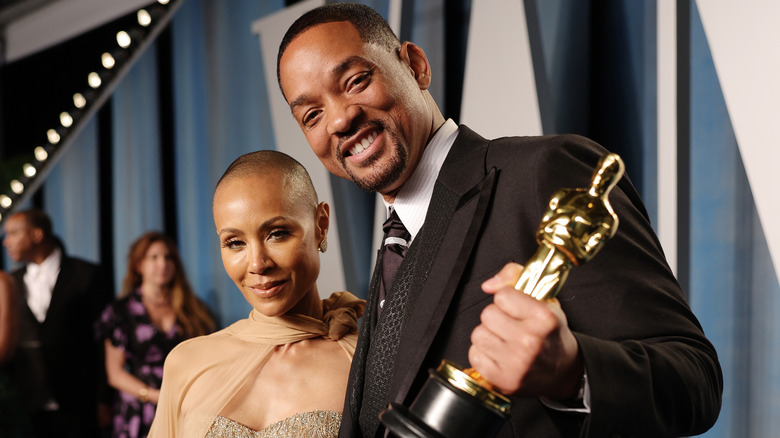 Rich Fury/vf22/Getty Images
Per Variety, Chris Rock won't be pressing charges after Will Smith publicly slapped him. As the outlet reported, the LAPD released a statement confirming that they were "aware of an incident between two individuals during the Academy Awards program. The incident involved one individual slapping another. The individual involved has declined to file a police report." However, they also noted Rock has the option to file at a later date, should he wish to do so. Will later apologized for his behavior (though he didn't appear to apologize to Rock) while accepting the Best Actor award. "This is a beautiful moment and I'm not crying for winning an award. ...It's about being able to shine a light on all of the people," he said, according to Variety.  
According to People, Jada Pinkett-Smith shaved her head in July 2021 following encouragement from daughter Willow Smith, who did likewise. The actor previously opened up about her hair loss in a 2018 episode of their "Red Table Talk," calling it "terrifying." "I was in the shower one day and had just handfuls of hair in my hands and I was just like, 'Oh my god, am I going bald?'" she recalled. Perhaps Will was especially defensive about his wife because Jada has been open about the struggle to adjust to losing her hair, which she sees as part of her identity.