Was It Will Smith's Plan To Cause A Scene At The Academy Awards?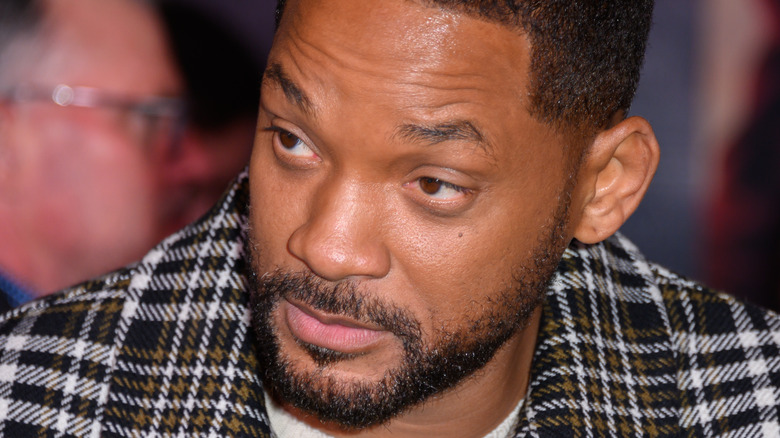 Silvia Elizabeth Pangaro/Shutterstock
The 94th Academy Awards were anything but boring, thanks to Will Smith's slap that was heard around the country. As comedian Chris Rock was presenting the award for Best Documentary Feature, he addressed the audience by making quips about some of the talented people present, per USA Today. In reference to Will's wife, Jada Pinkett-Smith's shaved head, Rock said that he couldn't wait to see her in "G.I. Jane 2." Jada has been candid about her struggle with alopecia, according to People — so the joke didn't exactly land well. 
As Variety reported, Will came to his wife's defense by charging onto the stage to slap Rock. While members of the audience wondered whether the whole thing was a joke, it appeared to be anything but when Will told Rock to "keep [my] wife's name out of your f***ing mouth." Unsurprisingly, Twitter exploded in reaction to the surprising altercation. Suddenly, people across America were tuning into the event and sharing recordings. An uncensored clip soon surfaced and a flood of memes popped up overnight, according to the Daily Mail. But despite everyone's shock, people couldn't help but wonder: Was the whole thing premeditated?
Was Smith harboring resentment from 2016?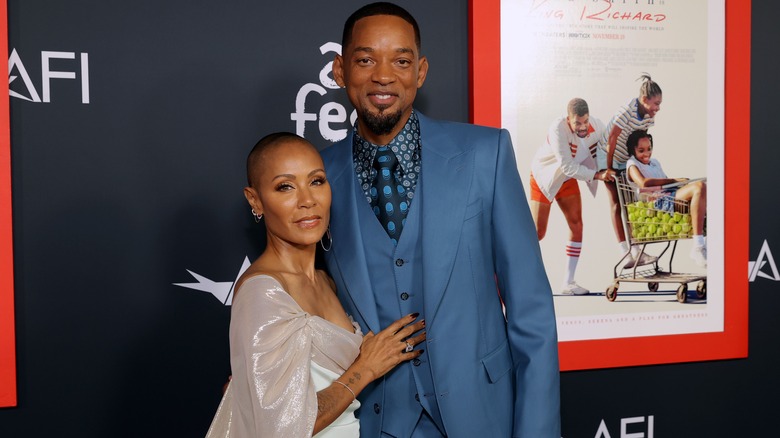 Emma Mcintyre/Getty Images
While Chris Rock's comment was understandably offensive to Jada Pinkett-Smith, no one could have predicted Will Smith's reaction. Jada has been open about her alopecia struggle, so Rock's remark was clearly in poor taste. But was it truly the alopecia dig that struck a chord with Will — or was this a long time coming? 
Mere hours before the Oscars began, Will shared an video on Instagram that showed off his and Jada's looks for the event. Now, hindsight is making people question it. The video was set to the sound, "Good morning everyone, god has let me live another day, and I am about to make it everyone's problem." Furthermore, Will captioned it, "Me n' @jadapinkettsmith got all dressed up to choose chaos." Fans are left wondering if the smack was planned, and if Will arrived ready to come for Rock — especially because Will's son Jaden Smith clearly approved of Rock's smackdown on social media.
It's likely that the G.I. Jane comment alone wasn't the only trigger for Will. Per People, there has been tension between Will and Rock after since the latter took a dig at Jada at the 2016 Oscars. When Jada boycotted the event because of "Oscars So White," Rock joked that she couldn't boycott something to which she wasn't invited. Perhaps Will was still mad about that, so there's no telling just how spontaneous his smack really was.