Tiffany Haddish's Comments On Will Smith's Behavior At The Oscars Might Surprise You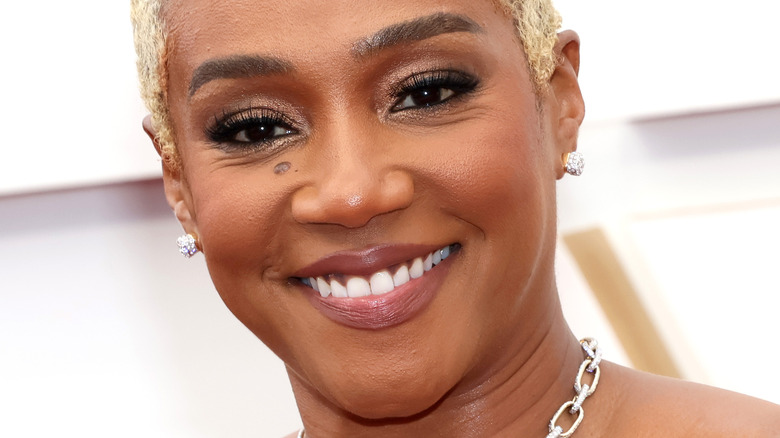 David Livingston/Getty Images
On March 27, Will Smith and Chris Rock shocked fans and audience members with their altercation at the 94th Academy Awards. No one could have predicted that Will would storm onstage to slap the comedian, following the latter's joke at Will's wife, Jada Pinkett-Smith's expense. Per Variety, Rock quipped that he couldn't wait to see Jada in the "G.I. Joe 2" sequel, in reference to her bald head. This came despite her openly sharing her  struggles with alopecia. Will clearly felt that enough was enough, and decided to physically confront Rock. 
The Internet exploded immediately following the pair's contentious interaction. Some users simply took the opportunity to poke fun at the whole thing with an array of memes, according to the Daily Mail. Others felt strongly about who was in the wrong and condemned Will for his actions, as The Guardian reported. Still, a select group of people felt the action ought to be celebrated. "Beloved Will Smith has set a whole new standard for what it means to "protect" and honor your wife – - – Be Mindful," life coach Iyanla Vanzant wrote on Twitter. As it turns out, Vanzant isn't alone in this sentiment, because comedian Tiffany Haddish has similar feelings.
Tiffany Haddish called Will Smith's actions 'beautiful'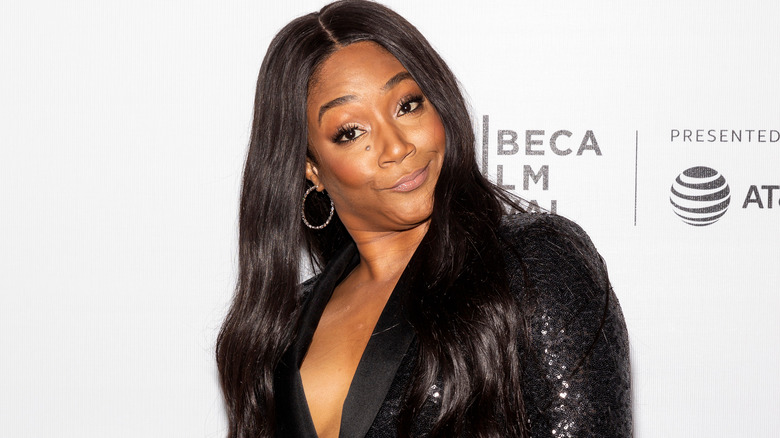 Ovidiu Hrubaru/Shutterstock
After Chris Rock poked fun at Jada Pinkett-Smith's alopecia, many felt he had gone a step too far. However, audience members were conflicted because Will Smith's physical actions also seemed to be an unacceptable response. But Tiffany Haddish didn't appear to be conflicted at all. Speaking to People at the Governor's Ball following the event, Haddish shared how much she appreciated Smith's actions. "When I saw a Black man stand up for his wife. That meant so much to me. As a woman, who has been unprotected, for someone to say, 'Keep my wife's name out your mouth, leave my wife alone,' that's what your husband is supposed to do, right? Protect you," she said. "That meant the world to me. And maybe the world might not like how it went down, but for me, it was the most beautiful thing I've ever seen because it made me believe that there are still men out there that love and care about their women, their wives."
Following Rock's comment, Jada appeared to be visibly upset, as she shook her head in disapproval while the audience laughed. As a result, Haddish pointed to Will's inability to watch his wife be hurt, which she respected. "If she wouldn't have been hurt, [Will] probably wouldn't have said nothing. But you could see she was," Haddish added, via People.