This Oscar Winner Had An Important Message For Joe Biden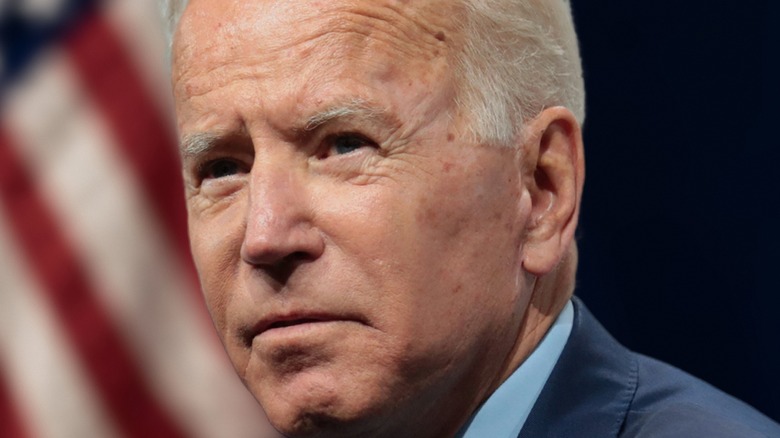 false/Shutterstock
The 2022 Academy Awards were filled with memorable moments, but they didn't all happen during the televised broadcast. Several awards were handed out during the Oscars preshow, including "The Queen of Basketball" winning for Best Documentary Short. 
Directed by Canadian filmmaker Ben Proudfoot, the film focuses on the career of Lusia "Lucy" Harris, who led Delta State University to three national championships in the 1970s, earned a silver medal with the U.S. Women's Basketball Team at the 1976 Olympics, and became the first woman to be drafted by an NBA team (per The New York Times). 
"If there is anyone out there who doubts that there is an audience for female athletes and questions whether their stories are valuable or entertaining or important ... let this Academy Award be the answer," Proudfoot said during his acceptance speech (per Newsweek).
Proudfoot also used the platform to highlight the plight of Brittney Griner, the WNBA star who is being detained in Russia after authorities allegedly found vape cartridges with hashish oil in her suitcase at the Sheremetyevo International airport, according to The New York Times. She faces up to 10 years in prison if charged. While Griner is a member of the Phoenix Mercury, he plays professionally in Russia during the WNBA offseason.
A Moscow court extended Griner's detention until May 2022 and denied her request for house arrest, according to Insider. As a result, Proudfoot believes President Joe Biden should be doing more to bring her home sooner.
Ben Proudfoot wants President Joe Biden to get Brittney Griner out of Russia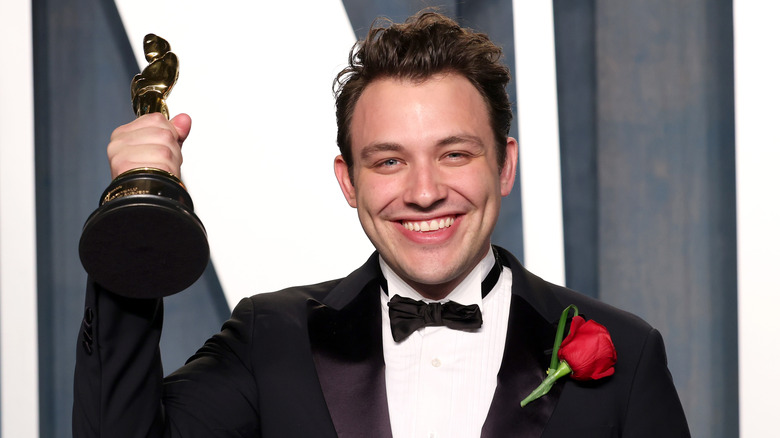 John Shearer/Getty Images
During his acceptance speech at the 2022 Academy Awards, Ben Proudfoot implored President Joe Biden to "bring Brittney Griner home," according to Newsweek. 
The filmmaker isn't the only person demanding Griner's release from a Russian prison. Texas Rep. Sheila Jackson Lee has demanded that Russia release the WNBA player, explaining that the country "has no right to hold Ms. Griner, period," according to People.
The U.S. Secretary of State Antony Blinken has vowed to get all Americans detained in Russia released. The Grio reported that Griner's case is on the Biden administration's agenda and that "the State Department was working on the issue." 
Griner shares twins Ava and Solei with ex-wife Glory Johnson (per US Weekly). Griner's wife, Cherelle, thanked everyone for their support on her Instagram page, alongside a photo of the couple. 
"Your prayers and support are greatly appreciated," she wrote. "I love my wife wholeheartedly, so this message comes during one of the weakest moments of my life. I understand that many of you have grown to love BG over the years and have concerns and want details. Please honor our privacy as we continue to work on getting my wife home safely."