Did Diana Really Leave Secret Recordings For Harry And William's Future Spouses?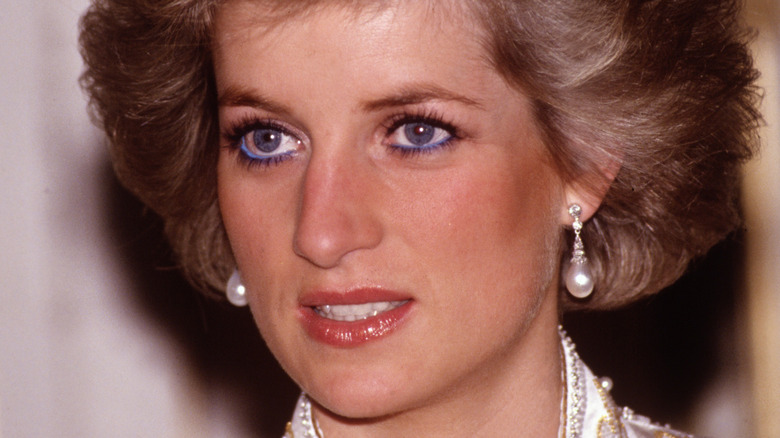 David Levenson/Getty Images
Princess Diana's tragic death in 1997 at the age of 36 was heartbreaking for many reasons. The royal sadly left behind her two young sons, Prince William and Prince Harry, and her death ensured that she would never meet her sons' wives or their children. Her death left people with more questions, including if Diana would have ever remarried and how her children really feel and have coped with this loss. However, in July 2021, Diana's longtime friend and former sister-in-law, Sarah Ferguson, the Duchess of York, opened up about how Diana would feel about her sons' wives if she were still alive today (via People).
Ferguson claims that Diana would have been "very proud" of William and Harry, as well as their wives ,Kate Middleton and Meghan Markle, respectively. The duchess, who is also known by the nickname Fergie, went on to confess that Diana would have also been completely obsessed with her grandchildren. "She adored the boys. This would be her haven. Her heaven," Ferguson stated. "If she were sitting with me right now, I know she would say, 'I am so proud of both of my boys and the wonderful wives they have chosen.'"
Now, a new report claims that Diana had always feared that she would die at a young age, and even made recordings to the future brides of her sons just in case she didn't live to meet them.
Princess Diana reportedly believed she would die young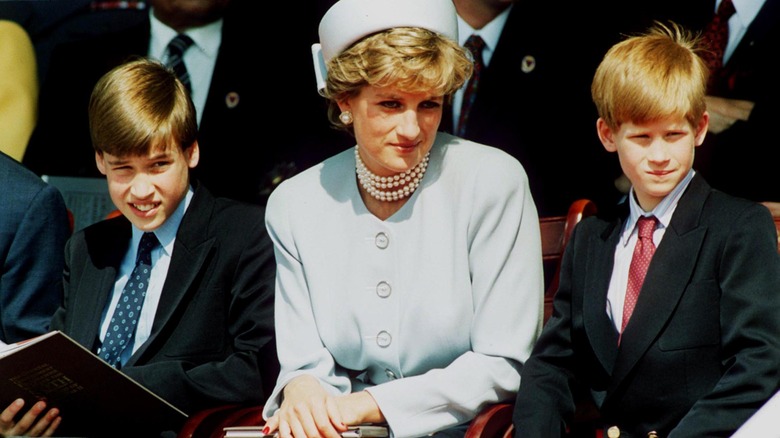 Anwar Hussein/Getty Images
According to Marie Claire, a friend of the late Princess Diana is opening up about one interesting habit the royal had towards the end of her life. Diana reportedly spoke into a recording device to share her thoughts from time to time, a habit that she reportedly picked up while working with author Andrew Morton on the 1992 book "Diana: Her True Story." However, after the book was completed, Diana allegedly continued to use her recording device.
An insider told OK! Magazine that Diana "knew she was going to die young" and that she made tapes for her sons to listen to during important moments in their future in the case that she wasn't able to be there with them. The friend claims to have learned about the tapes during a visit with Diana at her home, where the princess revealed that she had just made a tape for William's future wife. "He was about 13 or 14 at the time, just discovering girls. Diana was fascinated by the idea that he'd marry and one day have children of his own. She was certain he'd be a wonderful husband and warm and caring father," the source said.
The insider further said that Diana believed William would marry someone "beautiful, smart, and independent," which they claim to have been true. "Kate is all that and more," the source declared.
Although Diana's tapes have never been heard by the public, they are sure to be priceless to her sons if the do exist..