Royal Experts Reveal Queen Elizabeth's Reported Feelings Toward Prince Philip's Memorial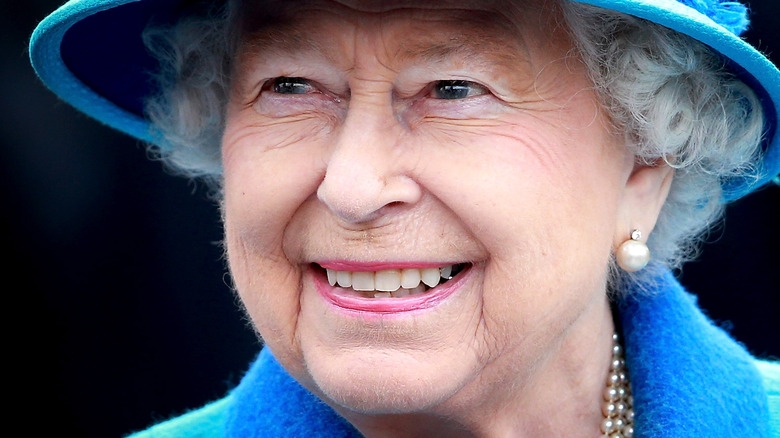 Chris Jackson/Getty Images
A shock wave went through the royal family when Prince Philip died on April 9, 2021. Now, almost a year later, the royal family is once again preparing to pay their respects for the lost patriarch.
At the time of Prince Philip's passing, Covid-19 restrictions kept the funeral small and intimate. According to The New York Times, only 30 guests attended, including Prince Charles, Princess Anne, Prince Andrew, Prince Edward, and some of the younger generations, including Prince William and Prince Harry. During the service, everyone wore masks and sat six feet apart, following social distancing recommendations. Millions joined from home, however, with over 13.6 million tuning in to watch the funeral.
The memorial service for Prince Philip will be a much larger-scale production, however. Scheduled for March 29, this "celebration" of the late Duke's life will take place at Westminster Abbey, per The Independent. For those who can't make it in person, Prince Philip's memorial service will also be televised live on BBC One.
For Queen Elizabeth, the loss of Prince Philip left a "huge void in her life," per CNN. But with her recent battle with Covid-19 and other health concerns, whether or not the queen is able to attend her husband's memorial service has been up in the air.
Why Queen Elizabeth might not be able to attend Prince Philip's memorial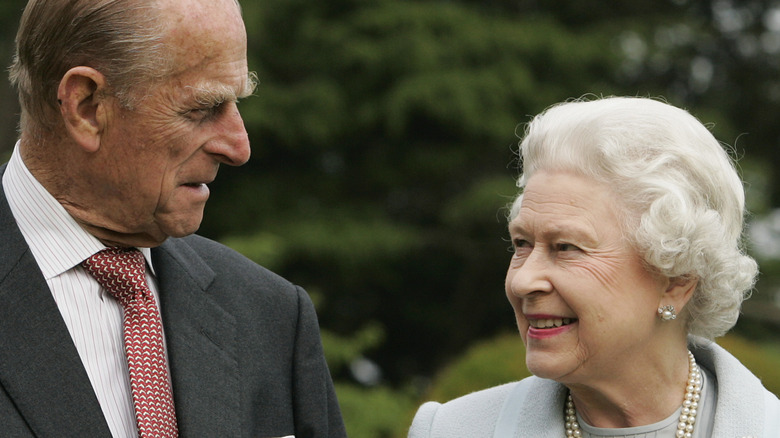 Tim Graham/Getty Images
While Prince Harry and Meghan Markle won't be attending Prince Philip's memorial, there's still a question of whether or not Queen Elizabeth will be able to attend.
The queen's ability to move around is one major issue that has people questioning whether or not she'll be able to attend. This comes after rumors started flying about the real reason she did not attend the Commonwealth Day ceremony. According to OK! Magazine, sources are speculating that the queen is using a wheelchair to move around and doesn't want to be seen in one in public.
To help with Queen Elizabeth's mobility issues, royal author Angela Levin explained on Sky News, she has a motorized cart "big enough to take the corgis in as well," being able to go where the queen wants shouldn't be an issue (via the Daily Mail). Being able to attend the memorial service is "very important" to the queen, one royal source told the Daily Mail, so it would be shocking if she didn't end up going.
What we do know, however, is that, at the time of writing, Buckingham Palace has not confirmed the queen will be attending Prince Philip's memorial. According to the Daily Mail, this decision will be announced the morning of the service.