William And Kate Are Already Planning Their Next Trip To The Bahamas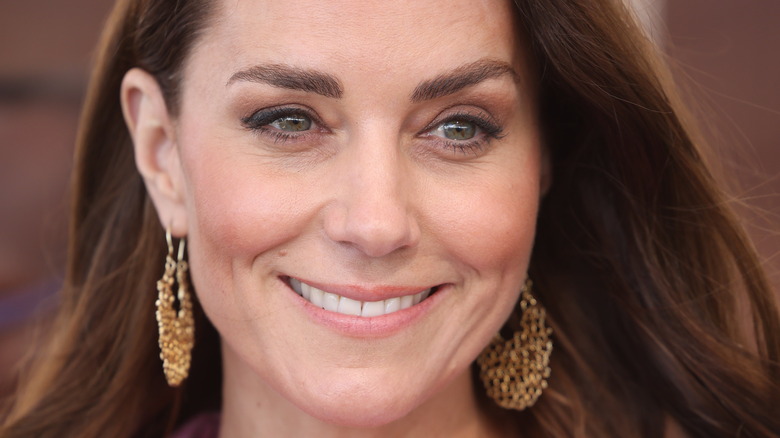 Pool/Getty Images
Prince William and Kate Middleton are back home after their royal tour of Belize, Jamaica, and the Bahamas in honor of Queen Elizabeth's Platinum Jubilee (via People). The Duke and Duchess of Cambridge typically refrain from taking their kids along with them for these types of royal engagements, though there are some exceptions. According to Town & Country Magazine, their eldest child, Prince George, accompanied them to New Zealand in 2014. Prince George and Princess Charlotte also went with their parents to Canada in 2016 when the children were still quite young. 
While William and Kate engaged in plenty of tourist-type activities during their recent royal tour, like touring Mayan ruins in Belize and going scuba diving, they were still working, so it makes sense to leave the kids at home (via Instagram). However, it sounds like Cambridge kids may have some Caribbean fun in their future! According to the Daily Mail UK, the couple FaceTimed their children to show them what it was like in the Bahamas, and the Cambridges reportedly told staff at their hotel that they "couldn't wait to come back with their children." 
The dynamic duo stayed on Paradise Island at The Cove at Atlantis during their trip, and the resort makes for the perfect backdrop for an exciting family vacation (via Travel + Leisure).
The Bahamas holds special memories for Prince William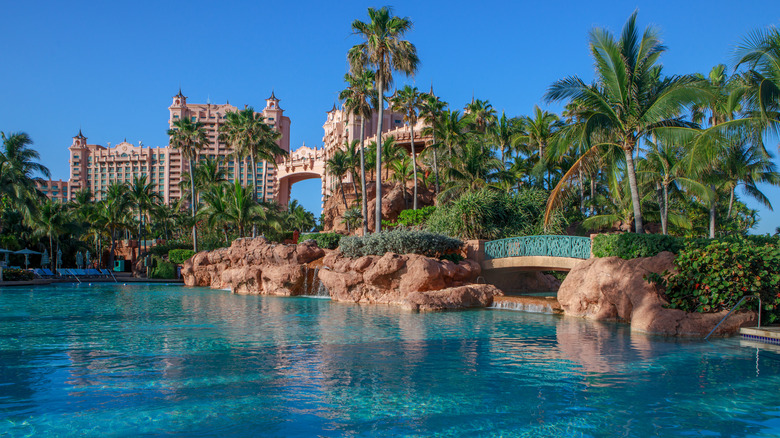 Agent Wolf/Shutterstock
Prince William and Kate Middleton stayed at The Cove at Atlantis during their royal tour stop in the Bahamas, where they were greeted in a super sweet way upon their arrival. The Cove at Atlantis features an all-suite tower with private beach access, along with an adults-only pool, amongst a larger resort located on an island off the coast of Nassau. The Atlantis resort has everything from a spa to a golf course to a pottery studio, but what the royal children might like the most is the water park. There are 11 different pools, three specifically designed for kids, and a mile-long river with rapids (via Atlantis Bahamas). 
The Duke and Duchess of Cambridge reportedly stayed in the Penthouse Suite at The Cove, with three bedrooms, a dining room, a living room, and, of course, stunning views (per People). While that may seem like the best of the best, according to Travel + Leisure, the hotel offers the Bridge Suite, which cost $25,000 per night. Celebrities like Oprah Winfrey and Kim Kardashian have stayed in the Bridge Suite while visiting the resort.
Another reason for a full Cambridge family visit to the Bahamas ties back to Princess Diana. Before leaving at the end of the royal tour, Prince William said in a speech that his visit to the Bahamas with his mother in 1993 was "the best holiday ever," and that he still fondly remembers snorkeling at the "James Bond wrecks" with her (via Daily Mail UK).