Rueby Wood Tells A Unique Audition Story For Better Nate Than Ever - Exclusive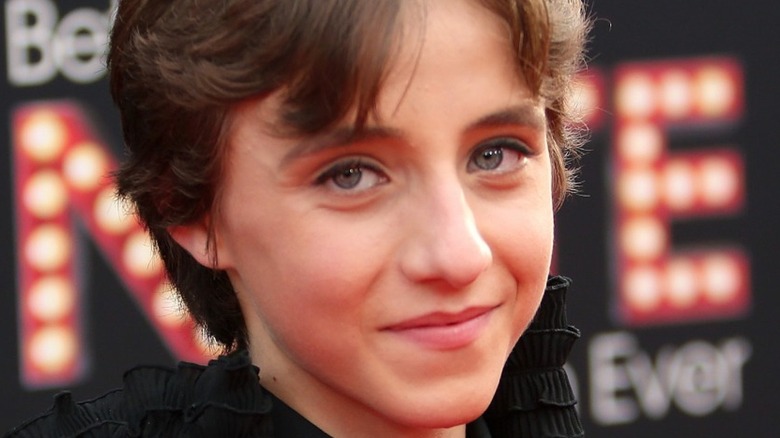 Jesse Grant/Getty Images
As a successful Broadway actor, Rueby Wood is a seasoned pro when it comes to the audition process. Yet, his lifelong love of spending time in theaters across the country came to a halt when the COVID-19 pandemic hit. "Since COVID started, there hadn't been a lot of, you know, theater auditions," the young actor explained during an exclusive interview with The List. "So I had been auditioning for a lot of TV, and film, and voiceover, and all sorts of digital media."
When Wood came upon the script for Disney's "Better Nate Than Ever," he knew he would be perfect for the role. After all, the family film is all about a boy who dreams of one day making it big on Broadway. "From the moment that I read the audition, I kind of fell in love with the story, and the characters, and the message," he said. "I felt like it was so perfect for me."
Wood sent in a self-tape — and he quickly got a callback. However, the entire process of auditioning for his very first film was something completely new to him. "Because it was all on Zoom," he explained.
Rueby Wood is used to auditioning the same way that Nate does in the movie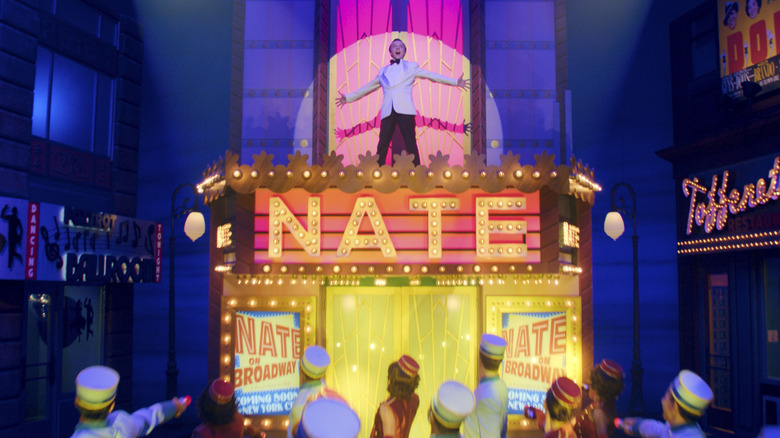 Disney+
Becoming 13-year-old Nate Foster was a lengthy process for Rueby Wood. There were many rounds of callbacks before he officially booked the part, and every bit of it was done virtually. "All the callbacks were on Zoom," the young actor told The List. "So it was really wild, because I've done in-person auditions for theater."
It turns out, the way we see Nate audition for the musical "Lilo & Stitch" in the film is a pretty exact portrayal of what it takes to be a Broadway star — except the part where Nate accidentally splits open his pants. "Of course, some things are, you know, a little dramatized for the story," Wood told us. "But overall, it's a pretty accurate representation of what that is like."
"Better Nate Than Ever" is available to stream Friday, April 1 exclusively on Disney+.