Jada Pinkett Smith Speaks Out After Will Smith's Oscars Slap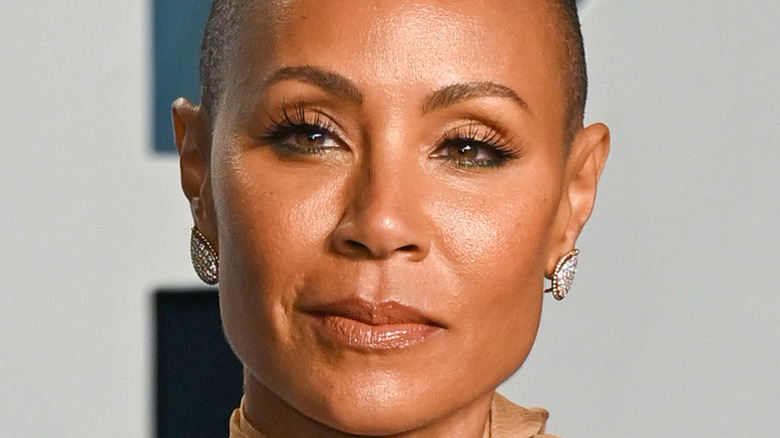 Karwai Tang/Getty Images
On Tuesday, March 29, two days after the Academy Awards, Jada Pinkett Smith spoke out on the incident involving Chris Rock and her husband, Will Smith.
At the Oscars on Sunday night, Rock made a joke about Pinkett Smith and "G.I. Jane 2." He was referencing the fact that actress Demi Moore shaved her head for "G.I. Jane" and that Pinkett Smith is also bald ... as she has alopecia. Reportedly, though, the comedian was not aware of this, according to a TMZ source. After he made the joke, Smith slapped Rock on stage and on live TV and told him to "keep [his] wife's name out of [his] f****** mouth" (via People).
The actress has spoken out on her disease (which leads to the body going against its hair follicles and, in turn, hair falling out), and she even shared an Instagram video after shaving her head last year.
'This is a season for healing,' says Jada Pinkett Smith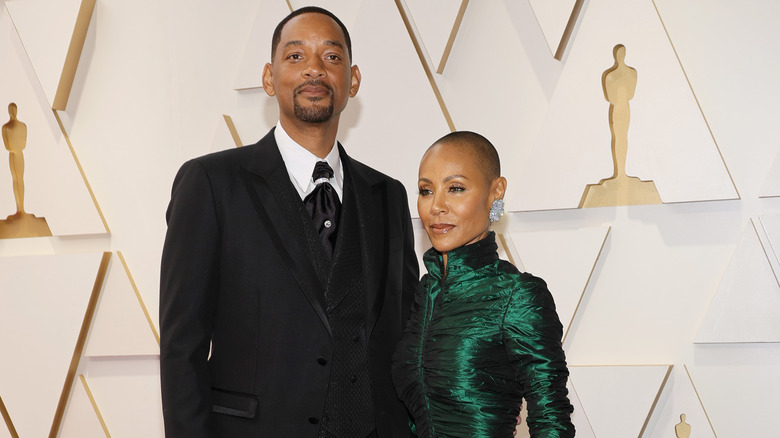 Mike Coppola/Getty Images
At the award show, Will Smith ended up winning in the Best Actor category, due to his role in "King Richard," in which he played the father of Venus and Serena Williams. While up on the stage again, he said, "Art imitates life. I look like the crazy father ... Love will make you do crazy things."
Yesterday, Smith shared an Instagram post that expressed his apologies to Rock, the Academy, and audiences, writing, "Violence in all of its forms is poisonous and destructive. My behavior at last night's Academy Awards was unacceptable and inexcusable."
Then today, his wife, Jada Pinkett Smith, shared her own post on Instagram — a quote that read, "This is a season for healing and I'm here for it." One may think that "healing" would involve forgiveness, perhaps, or even talking out the issue, but as of last Monday, a source told TMZ that Smith and Rock haven't talked since Sunday.