Nick Lachey Has Fans Worried About His Anger Issues After Incident With Paparazzi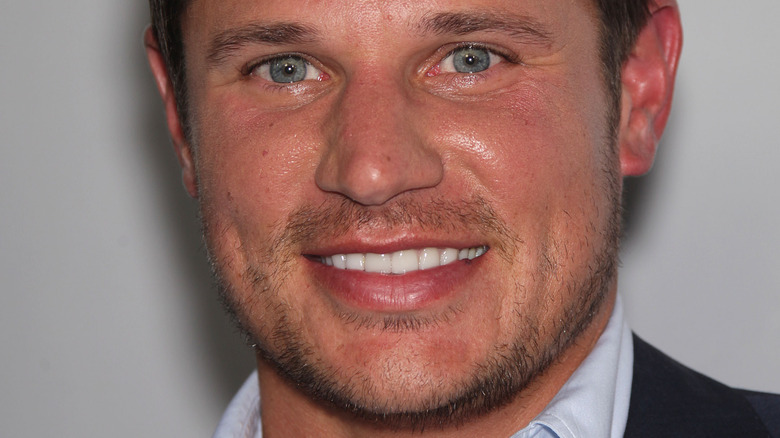 DFree/Shutterstock
Though Nick Lachey has been part of the Hollywood scene since the 1990s — this is when Nick formed 98 Degrees with his brother, Drew Lachey, and close friends, Jeff Timmons and Justin Jeffre (via Variety) — the 48-year-old star still struggles with the difficulties it creates from time to time. According to TMZ, the "Love is Blind" co-host became violent toward a photographer after having dinner with his wife, Vanessa Lachey, in Beverly Hills. Lachey reportedly became angry when he noticed the photographer snapping pictures of him from her car. He allegedly hurled insults at the paparazzo and punched her vehicle. After Lachey left the woman alone, he discovered she had begun filming him, and attempted to snatch the phone from her hands.
After the video from the incident was released to the public, Lachey took to Twitter to defend himself. He wrote, "Last night, after enjoying a great dinner with my wife and our dear friend, the paparazzi harassed us as we walked back to our hotel. I clearly overreacted. I've been in this game long enough to know that their antics are sadly part of the deal. Stupid of me. Done." The star then denied that he was violent and claimed TMZ was merely pushing this narrative for views. Though Lachey insists the allegations are false, his fans remain concerned about the incident.
Twitter users share their take on the Nick Lachey drama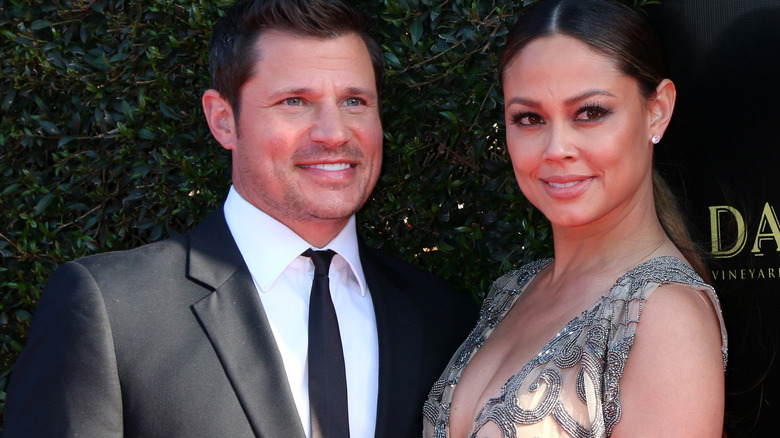 Kathy Hutchins/Shutterstock
Following the shocking events that took place between Nick Lachey, who once divorced Jessica Simpson, and a female photographer on Sunday night, many Twitter users expressed their opinion on what transpired. While many commentators tried to defend Lachey's actions on the grounds that his privacy was invaded, others found it hard to excuse his unkind language and invasion of the photographer's space. One Twitter user, @JbaumannD, wrote, "Your behavior is on video in several angles. Violent is reaching into someone's car trying to snatch their property from their hands. Maybe consider cutting down on drinking and keeping the birds in your pockets. Taking pics is not harassment."
@MBeeHaven9 echoed this behavior with the tweet, "She was in her car, not following or harassing him. He was drunk and called her a horribly misogynistic name and then reached in her car and tried to take her phone. This isn't the behavior we want to normalize." 
Many Twitter users also drew a connection to another physical altercation that occurred that same night in a different part of Los Angeles. In reference to Will Smith smacking Chris Rock at the Academy Awards, @AngelaDF wrote, "Something was definitely in the air last night in Hollywood." Meanwhile, @Ms_MMMJ asked, "So where are the comments calling Nick 'prone to violence,' 'a thug,' or demanding that the LAPD arrest him?"