Ivanka Trump Has A Message For The People Of Ukraine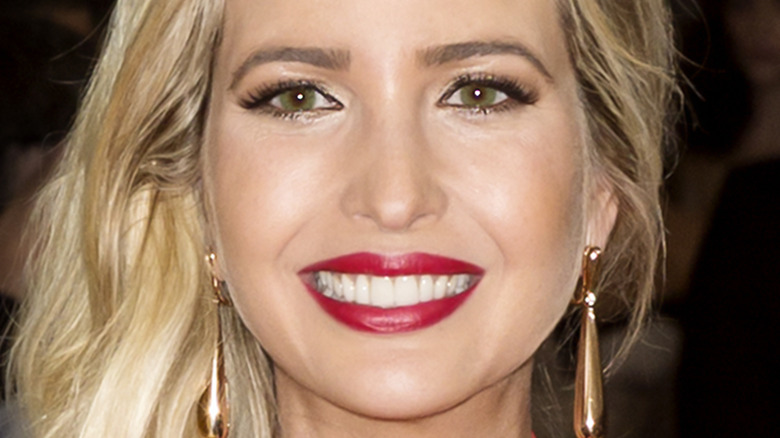 Ovidiu Hrubaru/Shutterstock
Ivanka Trump spent years in the spotlight. While her father, Donald Trump, served as the United States president, she served as an advisor to the administration and spent much of her time in the public eye (via CNN). She has always played a major role in her father's business ventures, from being the president of the Trump Organization to constantly hitting the campaign trail to support Trump's 2016 and 2020 election efforts.
Since former President Trump lost the 2020 election — and the family was forced to leave the White House, — Ivanka has decided to live a more private life (via People). She and her husband, Jared Kushner, who also worked in the Trump administration, have moved to a quiet beach town in Florida where they opt out of the public life they spent so long living. However, Ivanka's exact whereabouts now may surprise you. "They're really just settling into normal life and really enjoying it," a friend close to Jared and Ivanka shared with People.
While the couple is enjoying their new life outside of the spotlight, that didn't stop Ivanka from speaking out about current global political events in a new Twitter video.
The eldest Trump daughter has put her support behind Ukraine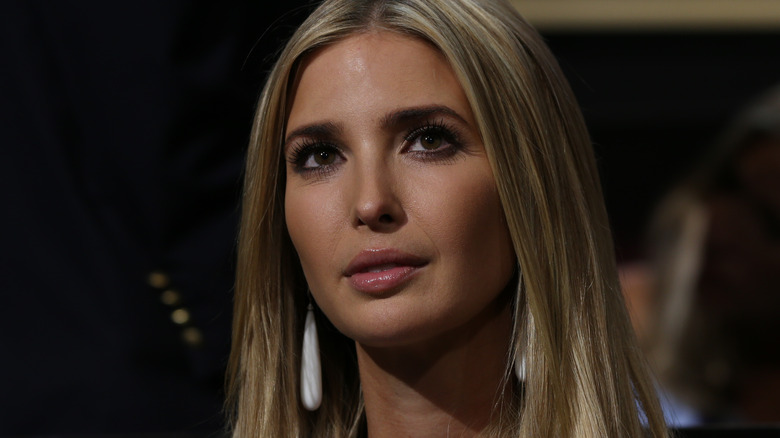 mark reinstein/Shutterstock
Ivanka Trump recently took to Instagram to share a message in support of the people of Ukraine (via The Independent). The video, which has brought in more than 85 thousand likes at the time of writing, showed Ivanka saying, "You are in our thoughts and our prayers, and our heart breaks for what you are experiencing in this dire time. You have inspired the world with your courage and bravery as you fight for your country and your freedoms. God bless you." The video was posted not long after news was shared that Ivanka had told her father, Donald Trump, to pass on a message to Vladamir Putin to stop his invasion of Ukraine.
Now, however, Ivanka is taking matters into her own hands. According to Mercury News, the eldest daughter of the Trump family had 1 million meals sent to Ukrainian refugees. She shared her efforts on Twitter, on which she had not been active for several months.
"Thank you to the Pastors, Rabbis, truck drivers & volunteers who are risking their lives to deliver 1M meals," her tweet read. "Grateful for all they're doing as we provide a small source of comfort & nourishment to Ukrainians who are suffering so unjustly from Russia's invasion of their country."
It seems Ivanka has taken a stand that differs from her father, who shared that he found Putin's invasion of Ukraine "savvy."