The Old Hollywood Star That Juno Temple Considers Her Muse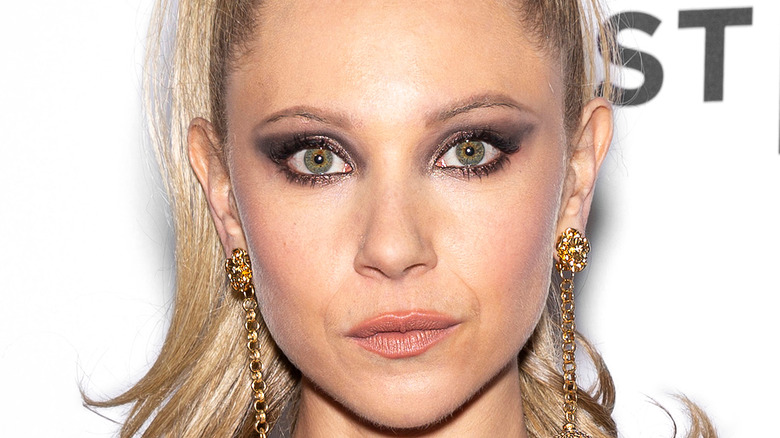 Ovidiu Hrubaru/Shutterstock
As an actress in her early thirties, Juno Temple has come to realize that she's hit a point in her career where there's a balancing act in terms of the roles she can play. "There are lots of parts for people who are younger ... and then there are lots of parts for people who are a bit older than that, in their 30s," she explained to the Evening Standard. "I'm sort of in-between."
While Temple isn't sure she can portray a teenager on screen anymore, plenty of roles have been coming her way. Her most recent success has been on the Apple TV+ series "Ted Lasso," in which she plays Keeley Jones, a PR consultant for AFC Richmond (via Ted Lasso Wiki).
Through Keeley, and other characters that Temple has played, the actress told the New York Times she has "never been afraid to play a character that is going through a transition or going through something that is complicated, and something that even I don't know the answers to." So, it would make sense then that Juno Temple considers Marilyn Monroe to be one of her biggest inspirations.
Monroe is arguably one of Hollywood's most iconic — and complicated — stars, someone that Temple evidently learned a lot from thanks to being introduced to Monroe's work by her dad, director Julian Temple (via Metro).
Juno Temple finds Marilyn Monroe "absolutely bewitching"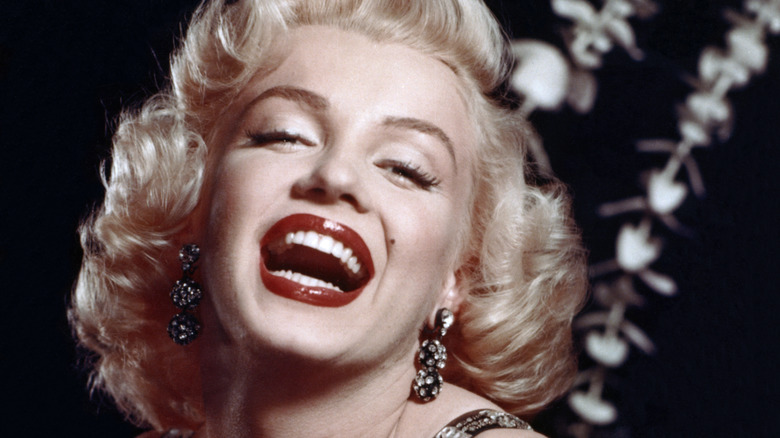 Michael Ochs Archives/Getty Images
The actress was first introduced to Marilyn Monroe's movies as a child, after her dad showed Juno Temple some of the icon's films on laserdisc (basically a vinyl-sized DVD). "My first hero is Marilyn Monroe and Bridgette Bardot, I grew up with posters of them on my wall and their movies," Temple told Metro following her major 2013 win at the BAFTAs, where she took home the ceremony's coveted EE Rising Star award.
Speaking to the Toronto Star a year later, while promoting the movie "Horns," Temple expanded upon exactly how Monroe inspires her as an actress. "She has been a huge inspiration for me," the actress said. "The thing that I find so absolutely bewitching about her was her beauty and animalism and sexuality," she explained, adding that she admires "this crazy innocent vulnerability and sometimes deep-rooted sadness on camera. And I've always loved her for that. And she was so funny."
The actress wants to play Marilyn Monroe in a biopic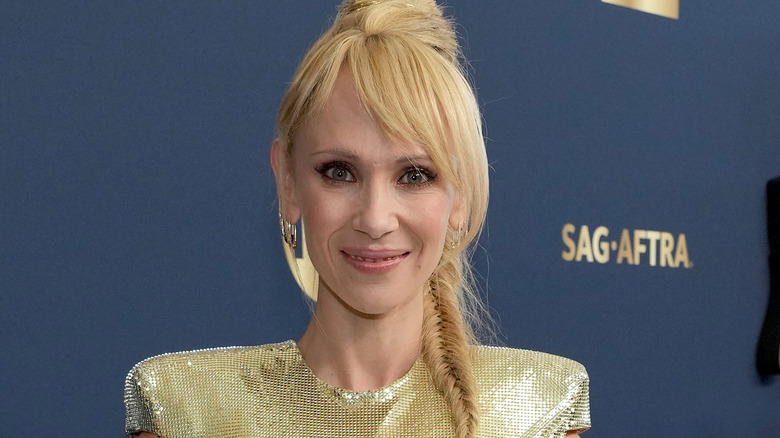 Kevin Mazur/Getty Images
Temple is such a fan, in fact, that she wants to play Monroe in a biopic one day. Speaking to the Guardian, the actress discussed how she's "dipped [her] toes into a fair amount" of things, "but dipping your toes doesn't mean you've taken a full dive." Aside from starring in a Judd Apatow comedy, Temple wants to experience the transformation into a real-life character who everyone around the globe is familiar with — that being one of Hollywood's biggest icons. "I've always wanted to play Marilyn Monroe, but Michelle Williams nailed that," she said, referring to Simon Curtis' 2011 biopic "Marilyn." 
While Temple has yet to star as the silver screen icon, she did get the opportunity to play her in an episode of "Drunk History" (via Out). Starring alongside Gabourey Sidibe, who played Etta Fitzgerald, the pair showcased the close relationship the stars shared. The episode itself explored how Monroe became a fan of Fitzgerald in 1955, and how their friendship resulted in the singer performing at the segregated Mocambo club.