The Real Reason Eddie Murphy Took Six Years Off From Acting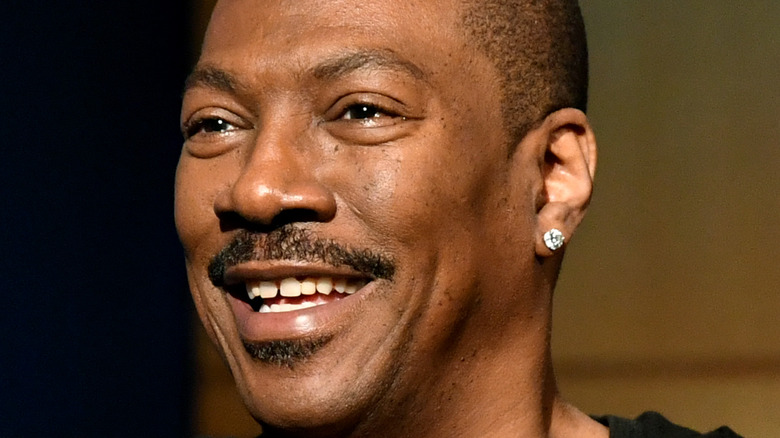 Emma Mcintyre/Getty Images
For a while, it seemed that Eddie Murphy was everywhere. After getting his start as a fresh-faced 19-year-old on "Saturday Night Live" in 1980, the edgy actor and comedian soon landed leading roles in blockbusters such as "48 Hrs.," "Trading Places," "Beverly Hills Cop," and "Coming to America." 
He later took on more family-friendly fare, such as "The Nutty Professor" and "Dr. Dolittle," along with voice roles in "Mulan" and the "Shrek" series. His part in "Dreamgirls" led to an Oscar nomination — and a Golden Globes win — for best supporting actor in 2007. 
Plus he landed at No. 10 on Comedy Central's list of the top 100 comedians of all time, and his "Eddie Murphy: Raw" is the top-grossing stand-up comedy performance ever. Unsurprisingly, Murphy has amassed an impressive net worth thanks to all this success.
However, despite his massive achievements, Murphy seemed to disappear virtually overnight — and took six years off from acting. What happened?
Why did Eddie Murphy take six years off?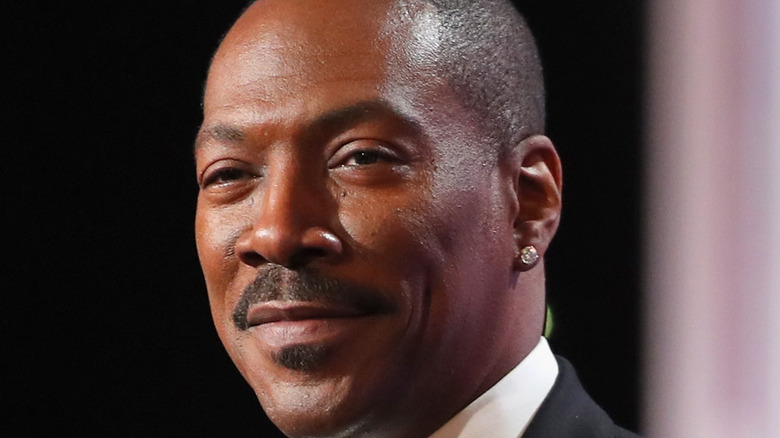 Christopher Polk/hfa2016/Getty Images
In a 2021 interview on "WTF With Marc Maron" to promote the long-awaited sequel "Coming 2 America," Eddie Murphy talked about why he took a six-year break from making movies. "I was making these s***ty movies," he said. "It was like, this s*** ain't fun." 
He mentioned, in particular, being singled out by the Golden Raspberry Awards, better known as the Razzies, which act as a counterpoint to the Oscars by shining a spotlight on each year's worst films.
"They were giving me Razzies," Murphy recalled. "I think the motherf***ers gave me the 'worst actor ever' Razzie or some s***. It was like, hey, maybe it's time to take a break when you get the 'worst actor ever' Razzie." 
The actual name of the 2010 Razzie bestowed upon Murphy was worst actor of the decade, which recognized his work in the critically reviled movies "The Adventures of Pluto Nash," "I Spy," "Imagine That," "Meet Dave," "Norbit," and "Showtime."
What is the actor planning to do next?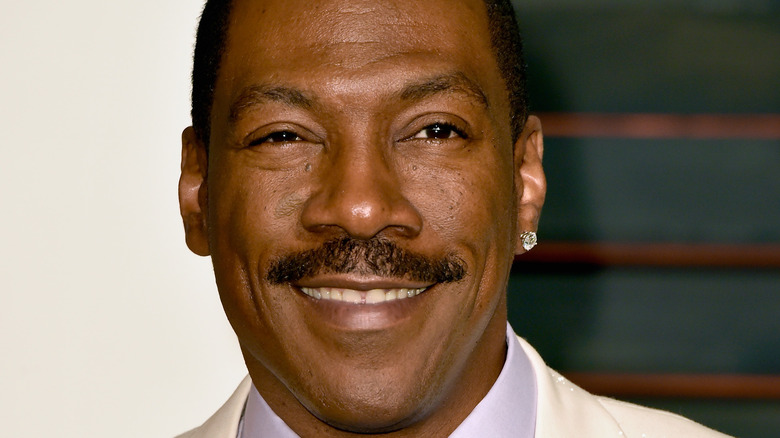 Pascal Le Segretain/Getty Images
Eddie Murphy didn't intend to take such a long break from show business. "I was only gonna take a break for a year," he said on "WTF With Marc Maron." "Then all of a sudden six years go by, and I'm sitting on the couch." 
Though Murphy felt tempted to continue doing nothing, the poor quality of his last movies nagged at him. He didn't want that less-than-stellar work to be the public's final memory of him, so he made a decision. "Let me get off the couch and do some stuff and remind 'em that I'm funny," he said.
The comeback plan, as Murphy told Maron, was to film "Dolemite Is My Name" and "Coming 2 America," host "Saturday Night Live," and then embark on a stand-up tour. The pandemic put a halt to touring, but Murphy still plans to do that comedy tour "when the world gets back to normal," he said. 
He's looking forward to discovering how much his skills as a comic have changed since he stopped doing stand-up over three decades ago, at age 28. "I'm curious to see what will it be like, because I was a baby when I did it before," he said.