Molly Shannon Opens Up About The Tragic Childhood Incident That Shaped Her Career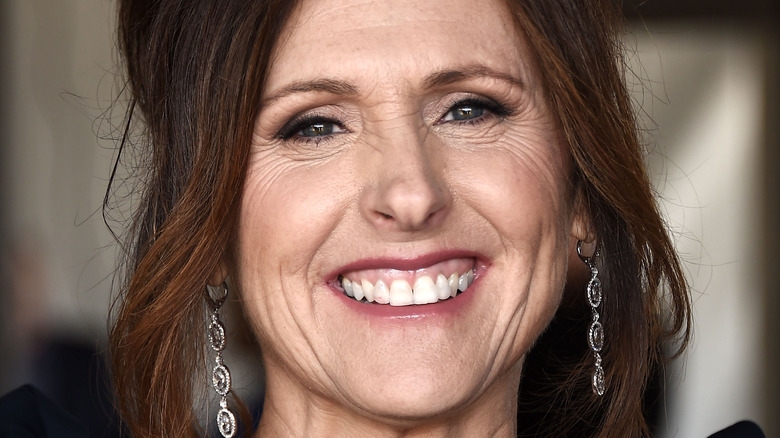 Amanda Edwards/Getty Images
Actress and writer Molly Shannon is well-known in the comedy world. According to New York University's notable alumni page, the funny lady received her BFA in drama from the school in 1987, before landing her big break on "Saturday Night Live" in 1995. Per The Hollywood Reporter, Shannon established herself as one of the sketch show's strongest performers by introducing the character of Mary Katherine Gallagher. As she told fellow comic Andy Samberg in an interview for the outlet, "I created [Gallagher], so they kind of built the whole comedy show around that character."
Fans likely know Gallagher best as the star of the 1999 film "Superstar," per IMDb. In the film, the character is often smelling her armpits and uttering her iconic catchphrase: "Superstar!" However, Gallagher was thriving on the set of "SNL" long before she made it to the big screen. Clearly, there was something about Gallagher that deeply resonated with viewers. And though fans might not realize it from the character's lovably goofy persona, Shannon created the iconic role out of a place of personal tragedy. In her memoir, "Hello Molly!", which People reported is slated to drop on April 12, Shannon spoke out about how Gallagher came to be — and how she was born from a tragic childhood incident in Shannon's own life.
Molly Shannon lost her mother, cousin, and sister at a young age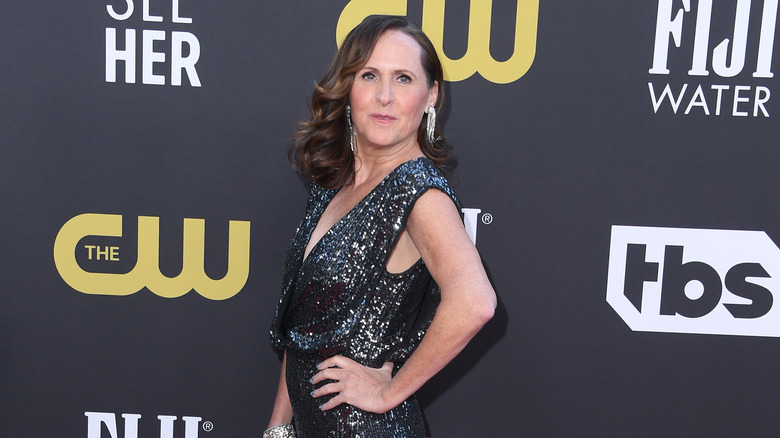 Steve Granitz/Getty Images
Many actors draw inspiration for the world around them, and actor Molly Shannon is no different. In fact, the "SNL" star created her Mary Katherine Gallagher character following a great tragedy, as she wrote in her memoir, "Hello Molly!" Per Entertainment Weekly, the actor was just four years old when her mother, younger sister, and cousin died in a car accident. Her father had been drunk driving, and survived the accident. "I was very heartbroken and very sad and just trying to hold it all together as a car," Shannon told the Los Angeles Times of the incident, adding she felt that it was something that may "come up later in life." As a coping mechanism, Shannon came up with the character of Gallagher while she was studying improv at New York University, per Entertainment Weekly.
In "Hello Molly!" (via People), the actor-comedian explained how Gallagher came to be. "I was doing the character as a very nervous person — an exaggerated version of myself and how I felt. Mary Katherine wants to be a star, and she wants to be seen, and she wants her mom to come back from the dead ... The character is a survivor ... an adult child of an alcoholic. A girl who trips. But gets back up. It's an emotional character. I wrote from my heart." She added, "I'm a lot like Mary Katherine Gallagher. I'm a survivor."