The Best Wine To Drink If You're A Pisces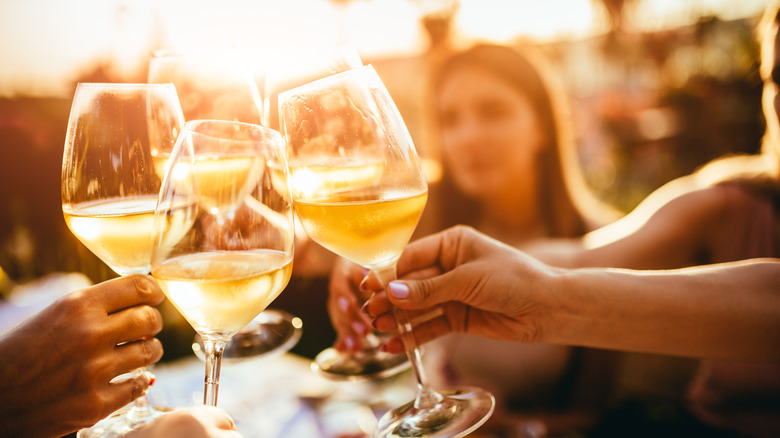 Stefanovic Mina/Shutterstock
Pisces, born between February 19 and March 20, is often considered the most creative and sensitive of the water signs (via Allure). Represented by two fish swimming in opposite directions, Pisces often feels pulled in more than one direction. Their hearts are deeply invested in altruistic causes they feel are important while also feeling a strong desire to create. Highly curious, compassionate, and intuitive, this water sign falls achingly in love with many things throughout their lives: people, projects, places, and passions. 
It's no surprise, therefore, that astrologists and wine experts feel that those born under the sign of Pisces may make passionate wine lovers; wine carries with it storied histories, a sense of romanticism, and all the earthly, sensual pleasures an artist's heart might yearn for. And while Pisces is actually rather difficult to predict, thanks to all of those varied interests and talents, the experts do feel they have a pretty clear idea of which types of wine are most likely to win over the hearts of this sensitive sign. 
Wines you should try if you're a Pisces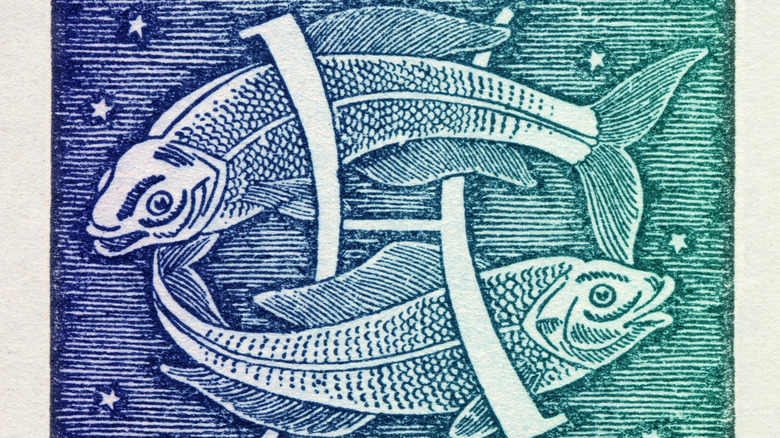 Fototeca Storica Nazionale./Getty Images
Wine Cellar suggests that a Pisces might most enjoy a Rosé because of the wide variety of colors, flavors, grapes, regions, and stories that make up the category. Whether a wildly popular French Rosé or a flavorful Mouvedre Rosé from California, something is sure to tickle the fancy of this artsy, thoughtful water sign. And if you're leaning more toward something red, Wine Country suggests one of the several red blends out there so that you don't feel like you're stuck with one single flavor profile.
This year, some of the top red blends available include a blend from Rhone Valley, France called Lavau Rasteau, Bodegas Muga Reserva from Rioja, Spain, and a California blend called Paraduxx Proprietary Red, all with vastly different taste profiles, histories, and regions, so you'll not get bored (via Liquor.com). With so many choices to choose from, we're certain you'll find a favorite. 
Other wine Pisces might enjoy
barmalini/Shutterstock
If you'd like to try a white wine that would pair well with the Pisces personality, Astrologer Skye Alexander recommends a sweet Riesling (via Eating Well). Her take is that this delicate, sweet wine is itself like a person born under this creative, gentle water sign. Alexander also points out that unlike many white wines that are meant to be enjoyed young, sweet Riesling can improve with age (like many of the best reds), much like a Pisces person who often travels a long and winding road to become their fullest, most fulfilled selves thanks to their complex nature and many passionate interests.    
The sweetness of a sweet Riesling (as opposed to a dry one) helps to bring perfect balance to the wine's high acidity (via Wine Folly). The flavor profile is usually beautifully fruity, with tastes of orchard fruit, berries, and Meyer lemon. Rounding out the flavor is usually a hint of honey, ginger, and citrus. Served cold on a lovely warm spring day, it could be the perfect pairing whether you're sitting at your painter's easel or working in your garden, Pisces.