Mariska Hargitay Reveals The Massive Impact Christopher Meloni's Mom Had On SVU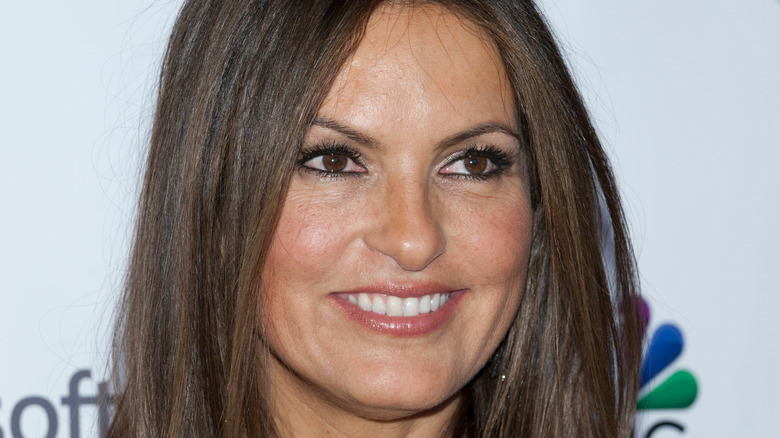 lev radin/Shutterstock
It's hard to imagine television without "Law & Order: Special Victims Unit." The crime drama, created by Dick Wolf, has been on the air for a record-setting 23 seasons, and it's already been renewed for another season. It's no surprise since the show continues to be a ratings hit for NBC, pulling in an average of 6.63 million viewers, making it the fifth most popular show on the network, per TVLine.
"SVU" has even survived the departure of some of its popular characters, most notably Christopher Meloni's Detective Elliot Stabler. Meloni abruptly left the "Law & Order" series in 2011 after the network refused to give him a pay raise. His exit was especially hard for leading lady Marika Hargitay, whose stunning transformation sees her portraying Oliva Benson — now a sergeant and running the unit — on the show. "I was just so sad, because we started this thing and built it together," she told People. "And we went through so many milestones and spent so much time together and understood so many things that nobody else could understand."
Luckily, Meloni decided to return to the "Law & Order" universe in 2021 with the launch of "Organized Crime." He and Hargitay are once again sharing scenes together, with each one frequently popping up on one another's shows. And while longtime fans are thrilled to have Meloni back, they might not realize they also owe a huge debt to the actor's mom.
Christopher Meloni's mom convinced Dick Wolf to change the show's name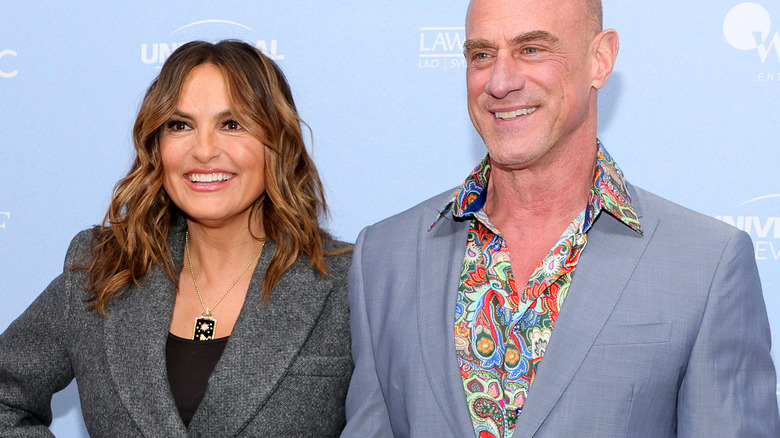 Dia Dipasupil/Getty Images
Christopher Meloni's mom was indeed happy for him when he landed the role of Detective Elliot Stabler on "Law & Order: Special Victims Unit." But she definitely didn't care for the show's original name: "Sex Crimes." "She's like, 'Can they change the name?'" Meloni explained during an appearance with Mariska Hargitay on "Late Night with Seth Meyers" (via People) "And then she called Dick [Wolf] and he did change the name!" Hargitay revealed, joking that "nobody will watch a show called 'Sex Crimes.'"
The rest is history, with "SVU" still thriving and fans continuing to enjoy the on-screen chemistry between Hargitay and Meloni. In fact, the actors, who stayed close even after Meloni left the show, fell back into working with one another like no time had passed. "There was so much shorthand between us, which all goes back to the trust we have," Hargitay told People. "He's always made me feel like I could just jump off the ledge, the cliff, the bridge, and he would catch me, in so many ways, whether it was comedy or acting or friendship."