The Truth About Christopher Meloni's Abrupt Law & Order Departure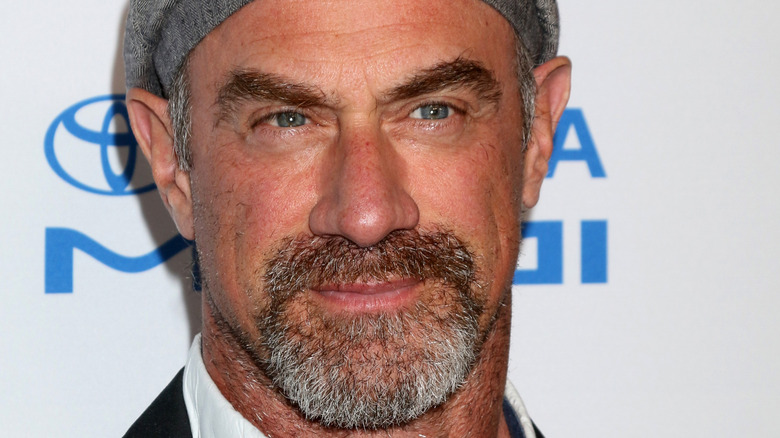 Kathy Hutchins/Shutterstock
After being away from the "Law & Order" franchise for nearly a decade, Christopher Meloni returned to portray NYPD detective Elliot Stabler in "Law & Order: Special Victims Unit" spinoff, "Law & Order: Organized Crime" in April 2021. According to NBC, the show follows Stabler and other detectives of the Organized Crime Control Bureau while they take down the most violent illegal enterprises in New York City.
For the past few decades, Stabler and his former partner on "Law & Order: Special Victims Unit," Olivia Benson, portrayed by Mariska Hargitay, have teased audiences with their will-they-won't-they relationship. Earlier this month, a preview video for the "Law & Order: Special Victims Unit" and "Law & Order: Organized Crime" crossover event on December 9 featured the pair holding hands in a car with Benson telling Stabler that, "Whatever happens, we're gonna take it one step at a time," according to Us Weekly.
Though many fans have taken this handholding to mean that the pair are finally together (especially now that Stabler's wife is out of the picture — rest in peace, Kathy), the show's creator, Dick Wolf told Entertainment Tonight that fans shouldn't be getting their hopes up. "I don't anticipate them running off and living together as much as the audience would like that," Wolf told Entertainment Tonight. "Anticipation is the most exciting part of most relationships ... The chase is always better. The shows are good and having them on screen together I think is enough."
Why did Meloni leave Law & Order SVU in the first place?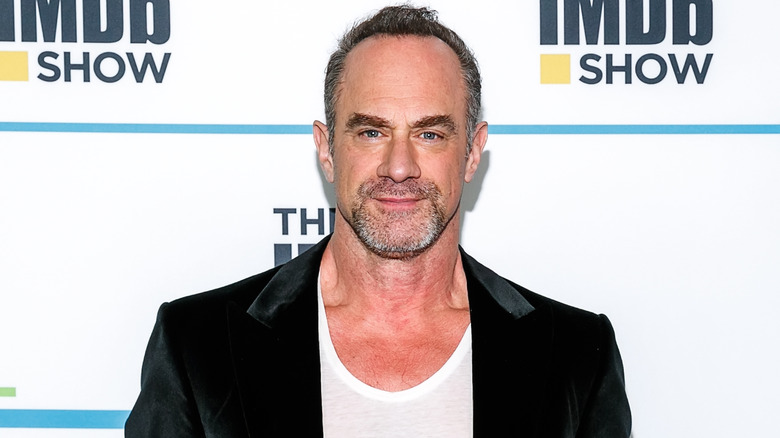 Rich Polk/Getty Images
Back in 2011, Elliot Stabler rather abruptly left "Law & Order: Special Victims Unit" at the end of its 12th season, retiring after a self-defense shooting. During an interview with Men's Health Magazine in August, Christopher Meloni, who portrays Stabler, finally revealed why he originally left the show. According to Meloni, he wanted to be paid more by NBC to portray Stabler and they refused. "My thought was: Instead of 22 episodes, bring me back for nine episodes, or bring me back for 18 episodes," Meloni told Men's Health. "They literally came to me on a Thursday night and said, 'This is the deal. We want the answer by tomorrow. It's our way or no way.'"
With that, Meloni then told NBC to plan his exit from the show. From that point on, Meloni claims that he was treated pretty ruthlessly by NBC. "[For] me, it was about how things fell out — and the word I'll use is that it was inelegant," Meloni told People. "At the end of the day, how it was handled was, 'Okay, see you later.' So I went, 'That's fine. We're all big boys and girls here. See you later.'"
Meloni's former co-star and partner, Mariska Hargitay, told People that Meloni's departure was difficult for her. "I was just so sad, because we started this thing and built it together," Hargitay told People. "And we went through so many milestones and spent so much time together and understood so many things that nobody else could understand."