Chris Rock Got Painfully Real About His Past Experience With Bullying Prior To Oscars Incident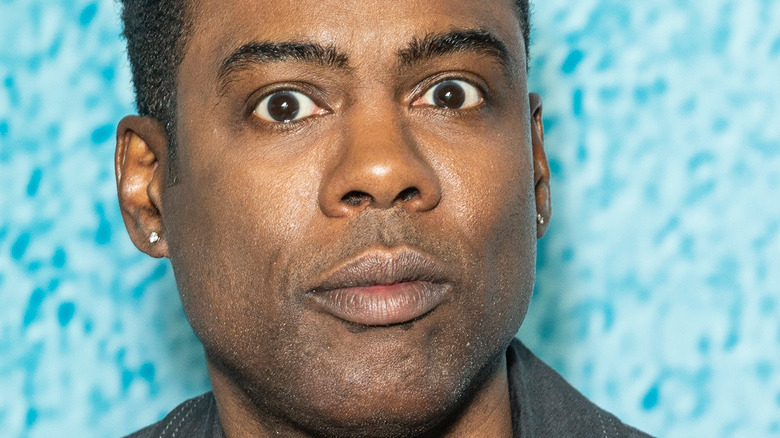 lev radin/Shutterstock
The talk of the town has been the slap at the 2022 Academy Awards show that broke the internet. In case you missed it, Chris Rock was slapped in the face by Will Smith for making a joke at the expense of Smith's wife, Jada Pinkett-Smith (via CNN).
What we didn't get to see on the broadcast was the reactions from the Hollywood A-listers who were in the Dolby Theater when the slap took place. The network cut the sound so if you were watching live, all you heard was silence, but those inside the theater witnessed it all (via Page Six).
A Hollywood insider told the publication, "We thought it was a bit," adding, "Then we heard Will yelling. You heard it so loudly in the theater." A different insider said, "Suddenly everyone froze and the whole place was, like, what the f*** happened?"
While Smith apologized to Rock, this may have opened up old wounds for the comedian, who shared that he spent much of his early life getting bullied.
Rock had to seek therapy for painful childhood bullying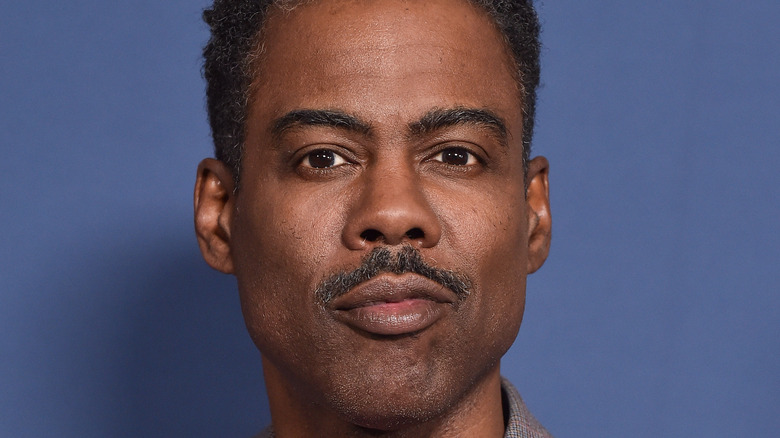 DFree/Shutterstock
Chris Rock, who got his big break on "Saturday Night Live" sat down with fellow "SNL" royalty, Dana Carvey and David Spade, to talk about his life before, during, and after his time on the sketch show. On an episode of "Fly on the Wall," Carvey and Spade's podcast, Rock got painfully real about his struggle with bullying.
He told the comedy duo that he was bullied (per People). "Half of the bullying was because I was just a little guy. Then I got bused to school so I [was bullied because] was a little guy and I was Black. I was getting double bullied."
Rock continued, "I went home, I put a brick in a book bag — this is like a legendary story in my neighborhood — I f***** swung that s*** and smacked this guy in the face with this brick and stomped him, Joe Pesci-style, to the point that we thought he might die."
As a result, Rock sought therapy. He got honest about going to therapy for the incident, stating that his therapist said, "This guy brought something out in you and you're so scared of that thing coming out of you again that you let the whole world walk all over you," adding, "Your friends walk over you, your friends walk over you, your female relationships — everybody just f***s you over."
He finished with "Now, I can tell you, 'Hey I don't like what you said to me,' without losing my head."