The Heartbreaking Death Of Susan Lucci's Husband, Helmut Huber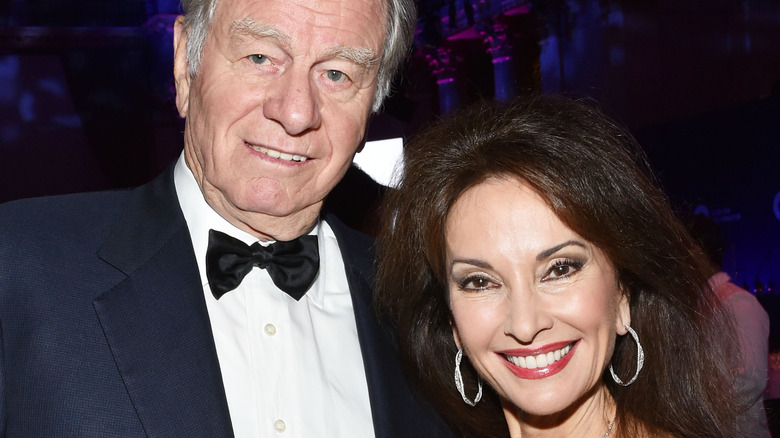 Mike Coppola/Getty Images
A previous version of this article had Helmut Huber's name misspelled in the headline. This mistake has been corrected. 
"All My Children" legend Susan Lucci, who has happened to be experiencing heart health problem for the past few years (via The American Heart Association), is now mourning the death of her husband of more than 50 years, Helmut Huber. Lucci and Huber met in the summer of 1965, according to Woman's Day, and married in 1969, just one year before Lucci skyrocketed to daytime fame as Erica Kane on the now-defunct ABC soap.
According to People, Huber died at his Long Island, New York, home on Monday, March 28, 2022, at the age of 84. "A family man, he was a loyal friend, and loved them deeply," a family representative told People. "With a roaring sense of humor, larger-than-life personality, and a practical problem-solver, he lived his life to the fullest. Mr. Huber who formerly raced motorcycles in Austria was a first-rate skier, and avid golfer, belonging to the Garden City Golf Club and Westhampton Country Club."
The family has requested that, in lieu of flowers, donations be made to the American Stroke Association.
Helmut Huber gave up his career for his wife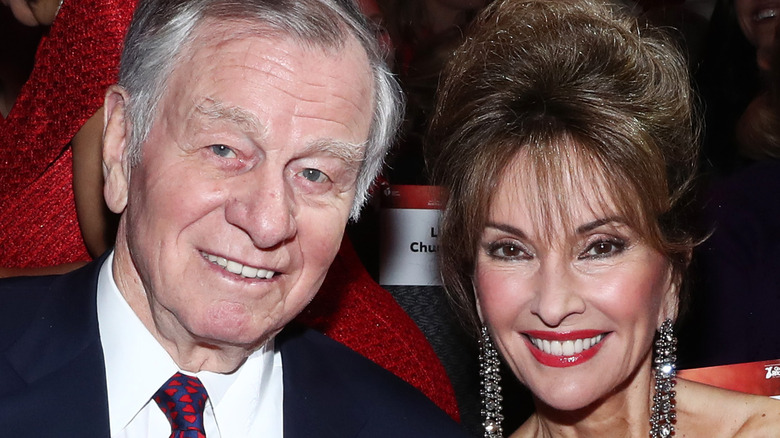 Cindy Ord/Getty Images
Born in 1937 in Austria, Helmut Huber became an American citizen in 1994 after making the United States his home at the age of 23, by first immigrating to Canada when he was 21. He had already studied to become a chef at L'Ecole Hoteliere in Lausanne, Switzerland, and that's just the career he pursued when he first arrived in the States, according to People.
He met Susan Lucci when he was food manager at the Garden City Hotel on Long Island, where she was working just after graduating college, per Hollywood Life. "The first time I saw Susie, it hit me," Huber told People in 1999. "Still today, she walks in a room, and I just light up."
In 1982, Huber gave up his life as a chef to manage Lucci's career, which saw her winning the Daytime Emmy award for best actress in 1999 after 19 nominations.
"Helmut's passing is a tremendous loss for all who knew and loved him. He was an extraordinary husband, father, grandfather, and friend," read a statement from Jessica Sciacchitano, Lucci's publicist. "The family kindly asks for privacy during this incredibly difficult time
Huber is survived by his wife, Lucci, 75, as well as two daughters, two sons, eight grandchildren, and two great-grandchildren (via People). Huber's death is also just one of many heartbreaking soap legend deaths, including Michael Nader, from the past few years.