David Spade Comes To Chris Rock's Defense Amid Oscars Drama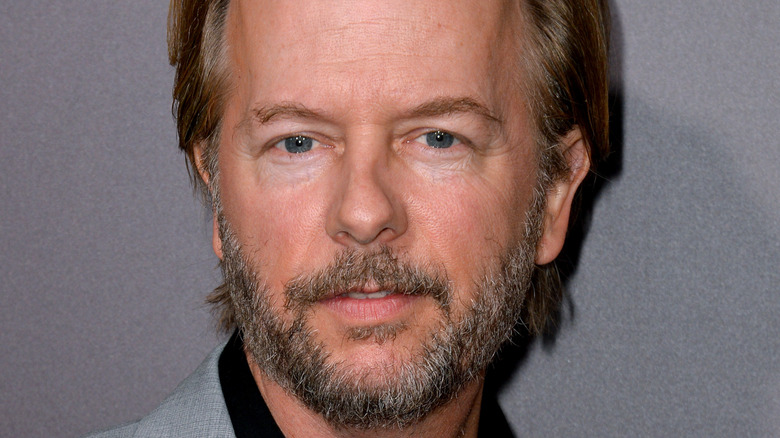 Jaguar PS/Shutterstock
After Will Smith slapped Chris Rock at the 2022 Academy Awards, many celebrities came forward in support of the comedian (via Today). Others were on the side of Smith, who claimed he hit Rock because he made a joke about his wife Jada Pinkett Smith's shaved head. Pinkett Smith has been open experience with alopecia.
Several stars came to the defense of Rock, including filmmaker Rob Reiner, who sent out a passionate tweet about the topic. "Will Smith owes Chris Rock a huge apology," he wrote. "There is no excuse for what he did. He's lucky Chris is not filing assault charges. The excuses he made tonight were bullsh–."
The incident made its way through the late-night talk show circuit, where James Corden of "The Late Late Show with James Corden" also weighed in on Rock's side. "Seriously, though, I applaud Chris Rock for recovering, keeping the show moving," he said. "It was an incredibly dignified response. I'll say this: Will Smith can't take a joke. Chris Rock can take a punch"
Rock's close friend and frequent co-star David Spade had something to say about the incident, too.
David Spade defended his friend's intentions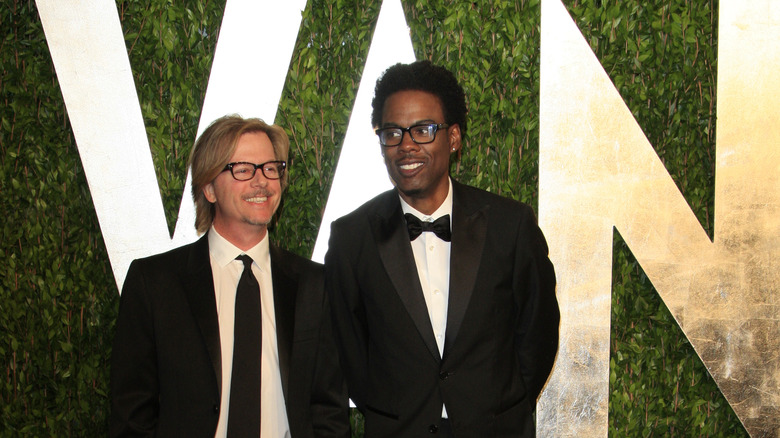 Phil Stafford/Shutterstock
David Spade and Chris Rock have been close friends and comedic collaborators for years. The pair were on "Saturday Night Live" together in the '90s (via Today). They went on to have decades-long careers and sometimes worked side by side, like in Adam Sandler's hit movie, "Grown Ups." They also co-starred in the sequel "Grown Ups 2."
The comedy duo spoke with Parade while filming "Grown Ups." When asked about who of the group has the best-behaved children, Spade lovingly joked about Rock's two daughters. "Rock's kids. They are pretty quiet. But they all kind of ignore me. I think that's the bigger story. They don't really love me." Clearly, these two are close.
That's why it was no surprise that Spade spoke up in defense of Rock following the slapping incident. When a Twitter user posted an article alongside a dig that read, "Why would you phrase this as 'a GI Jane joke?' instead of 'a joke about a woman with alopecia'?" Spade was quick to respond. "Because comedians don't have a medical chart for everyone in the audience," he wrote.
Rock claimed that he did not know Pinkett Smith had the autoimmune disease (via Page Six). It seems his friend Spade is taking his side.