The Law & Order: SVU Episode You Forgot Starred Angela Lansbury
Amy Sussman/Getty Images
Angela Lansbury is a living legend. The prolific actor is best known for playing Jessica Fletcher, the "she" in "Murder, She Wrote," but her esteemed career stretches across decades and genres. Among many other things, Lansbury made her mark on hit kids' movie "Bedknobs and Broomsticks," political thriller "The Manchurian Candidate," and even voiced Mrs. Potts in Disney's beloved "Beauty and the Beast." More recently, she portrayed Aunt March in the "Little Women" TV series alongside Maya Hawke and Kathryn Newton. 
The British icon's career started all the way back in 1944, with her role as Nancy in "Gaslight," a movie that's enjoyed something of a resurgence in recent years, per Vox. Considering she's been in the business so long, it's not too shocking to consider there are tons of roles we've forgotten Lansbury even played. Case in point, she appeared in an episode of "Law & Order: SVU." And, more to the point, the beloved star played deliciously against type as the kind of ruthless character Jessica Fletcher typically brings down. 
Angela Lansbury didn't solve any murders on the show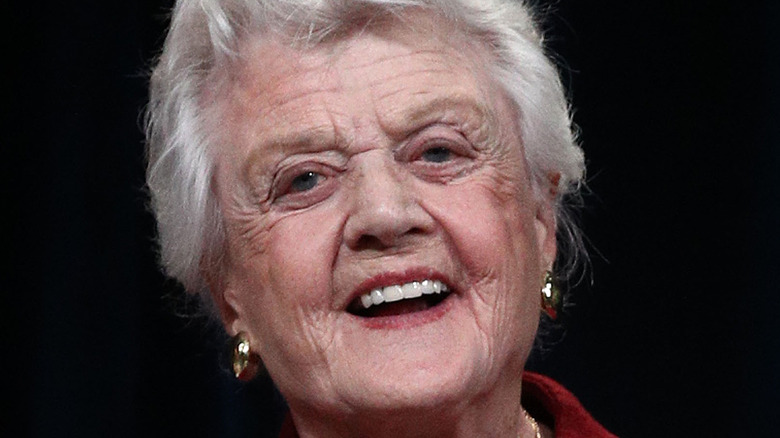 Frederick M. Brown/Getty Images
According to Esquire, Angela Lansbury appeared in a Season 6 installment of "Law & Order: SVU" entitled "Night." Funnily enough, it was the same episode that also starred Bradley Cooper as a sleazy lawyer. Lansbury was one of his clients, a rich matriarch named Eleanor Duvall who's desperately trying to cover up the horrific crimes of her son, by paying Cooper's character to ensure he escapes conviction. Eleanor doesn't take it well when her son is eventually found guilty of multiple rapes.
Lansbury was Emmy nominated for her role in the long-running crime procedural, per their official site. The celebrated actor reflected on her impressive career while preparing to celebrate her 95th birthday in 2020. "What a fortunate life I've had the pleasure to be part of, doing the thing I most enjoy — acting and entertaining great audiences all over the world," she told the Irish Mirror. The great-grandmother was enjoying the sunnier climes of California, where she now lives, surrounded by loved ones. 
The prolific actor has no plans to retire any time soon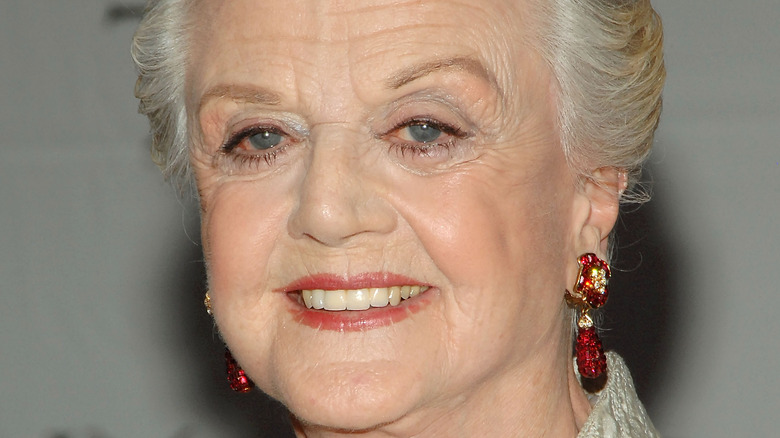 Brad Barket/Getty Images
Although she's been in the business for a very long time, even celebrating turning 18 on the set of breakout movie "Gaslight," per Closer Weekly, Angela Lansbury has no intention of packing it all in any time soon. During a chat with ABC7, to promote her role in "Mary Poppins Returns," opposite Emily Blunt as the iconic nanny, the actor opined, "Don't ever be ready to, quote, retire." She added, "Perhaps one should retire. I don't know. But I've never had the chance!" 
Lansbury has worked consistently since her debut, crediting "Bedknobs and Broomsticks" and "Beauty and the Beast," both Disney projects, with establishing her as a viable candidate to appear in family films, which changed Lansbury's career forever. She's been Oscar nominated three times but only won once, receiving an honorary Academy Award in 2014. On what's next, Lansbury shared, "I'm always ready for anything, and I think most actors are. We never stop wanting to get out there and do it, you know?"