Mike Cabellon Of Mr. Mayor Dishes On Being An Asian Actor In Hollywood - Exclusive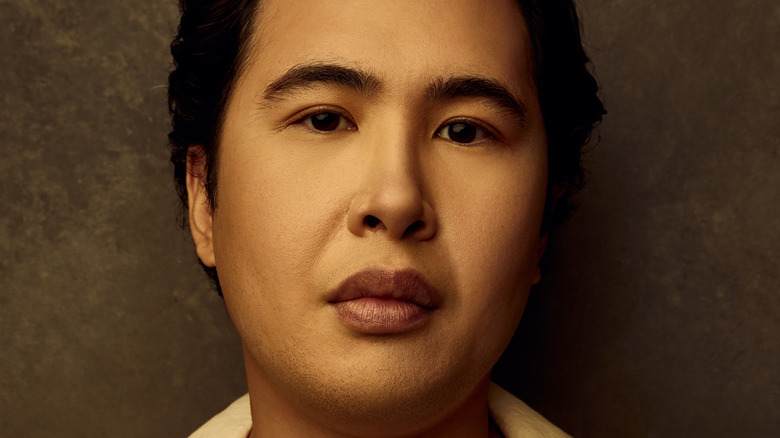 Storm Santos
Succeeding in show business is tough. Competition for roles is stiff (there are way more aspiring stars than there are prime-time roles), and the decisions about who's exactly right for the big roles aren't always made rationally or objectively. No matter how amazing your acting skills or how impressive your resume, you may lose out to someone with a look or personality that just happens to click with the casting team. And if you're an Asian guy, your odds are even tougher; even casual TV viewers and moviegoers can see that roles specifically for Asian men are few and far between in mainstream American entertainment. And even when competing for presumably race-neutral roles, actors of all colors run against the unspoken assumptions in casting agents' heads — they may have a certain look in mind for the part, and if you're not what they're looking for, you're out of luck.
Mike Cabellon is one of the fortunate few to beat the odds. A proud Filipino American, he already had an established career in stage comedy before landing his breakout prime-time TV role as Tommy Tomás on the NBC sitcom "Mr. Mayor." In this exclusive interview, he talks about his journey and the challenges of navigating Hollywood as an Asian actor.
Tommy Tomas got his Filipino identity only after Mike Cabellon landed the role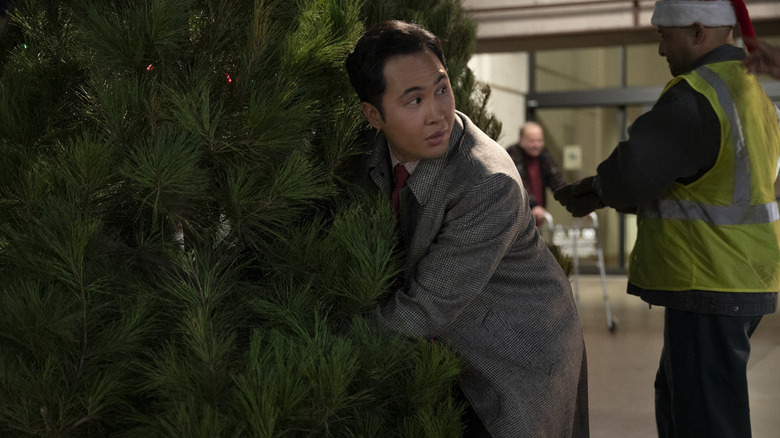 Colleen Hayes/NBC
Mike Cabellon is the first to admit that surviving in Hollywood as an Asian actor is tough. But he credits his success landing his role on "Mr. Mayor" to the fact the producers prioritized funniness over all other factors. "I could talk about Asians in Hollywood for a long, long time, but I feel lucky that on this show they were truly looking for the funniest person for the job," he said. "I had friends who auditioned for this who are Black, who are Latinx. They really kind of just went across the board and they were like, 'who feels right?'"
And once Cabellon was on board, his character was fleshed out to be Filipino, a step he deeply appreciated. "The character didn't really exist yet, but they sort of wrote to me," he explained. "And so I'm really grateful that this season I'm able to be proudly Filipino. There's one episode coming up that we had a Filipino director and two other Filipino actors, and I'm like, this has never happened to me in my career. It felt momentous, even though it's such a small thing to ask for, to have other people on set who look like you."
Mike Cabellon finds being a role model for other Asians rewarding — but it requires balance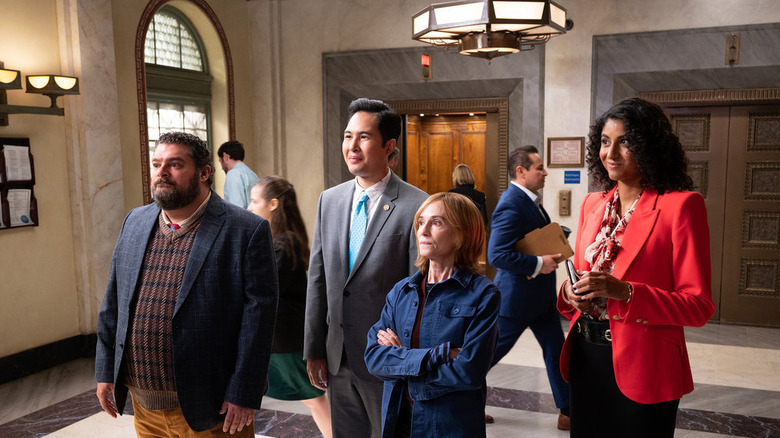 Colleen Hayes/NBC
If you grow up rarely if ever seeing others who look like you on TV, finally seeing someone like yourself in a regular starring TV role can feel momentous, as if the rest of the world finally sees and acknowledges you. And you may come to see the person playing that role — that guy or gal who could be a distant relative — as a role model, if not a hero. So for some Filipino American TV viewers, Mike Cabellon has become sort of a hometown hero. "There's the representation aspect of it where Filipino people do tell me that they're looking up to me. And that's a lot of pressure," Cabellon said.
Part of the pressure, he said, was knowing how to navigate the line between being a positive role model and encouraging unrealistic expectations about his ability to advocate for his community. "I just hope that I'm doing them proud, but at the same time trying to be mindful of the fact that it should not be my responsibility to bear the weight of every Asian in the world, to be like this one guy to represent us," he said. Judging from his resume, Mike Cabellon sees his first job as being funny — and if he can be both seriously funny and proudly Asian American, all the better.
New episodes of Season 2 of "Mr. Mayor" air on Tuesdays 8:30/7:30 Central on NBC.