The Eyelash Curler Lizzo's Makeup Artist Swears By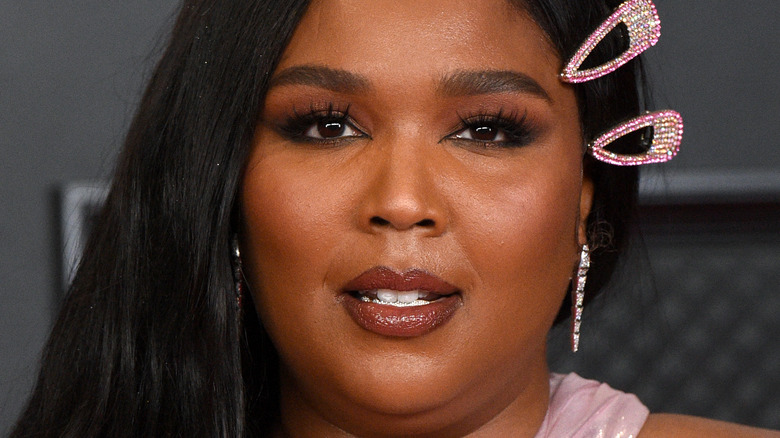 Kevin Mazur/Getty Images
Unfortunately, we weren't all blessed with genetically fluffy and perfectly curled lashes. Getting the perfect lash is a full time job. You could skip a few steps and slap on some lash extensions or get an LVL treatment. But for most of us, it takes a village. And that village consists of a strict lash serum regimen, a couple of mascaras, and an eyelash curler you can trust. Every member of the team is crucial. They show up, they do the work, but no one works quite as hard as that eyelash curler pumping away. 
Sure, eyelash curlers look like torture devices, and sure, they can often feel like one if you accidentally pinch your eyelid. After all, it's easy to make mistakes when using curlers, even if you didn't know you were making them. But nonetheless, nothing is going to give you the perfect curl and take your lashes from meh to full glam like an eyelash curler. If you pop over to TikTok, you'll realize there's more than one use for it. One user even suggested using an eyelash curler as a guide for a cut crease, or using the eyelash curler upside down, according to Glamour. 
Of course, the curl is only as good as the curler, and finding the perfect fit can be tricky. But who better to trust than a celebrity makeup artist? Is that not enough? Well, what if we said that makeup artist was recommending an eyelash curler created by another celebrity makeup artist? Enter Kevyn Aucoin.
Makeup artist Alexx Mayo swears by Kevyn Aucoin's curler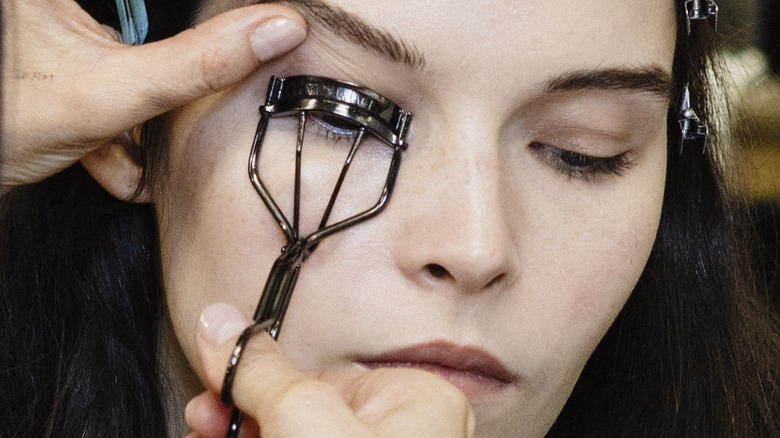 Rosdiana Ciaravolo/Getty Images
One thing about Lizzo is that she will always serve beauty, grace, and a perfectly stamped face. Every look is killer, and her makeup never misses a beat. So, when Lizzo's makeup artist, Alexx Mayo, spilled the tea on his favorite tool to use on Lizzo, it was time to take notes. Speaking to InStyle, Mayo explained why the Kevyn Aucoin Beauty Eyelash Curler is such a staple for him. "The width of the opening fits every single lash into it, and the unique curvature allows for getting as close to the lash bed as possible," he told the outlet. Mayo explained the beautiful effect this curler has on eyelashes, giving them a unique "fluttery, wide-eyed effect" that is ideal on a makeup-free day, as well as creating the best base possible for your mascara. 
The Kevyn Aucoin Beauty Eyelash Curler isn't just a must-have for Mayo; it has also been a preferred eyelash curler for many in the industry. Actress Annaleigh Ashford revealed to The Strategist that the eyelash curler has been a staple for her since she was 18. "It does a lovely, clean, quick job of curling your lashes in a special way that lasts for a long time. It never pinches, either, because the rubber-to-metal ratio is just perfect," she claimed.
Kevyn Aucoin's legend lives on through his brand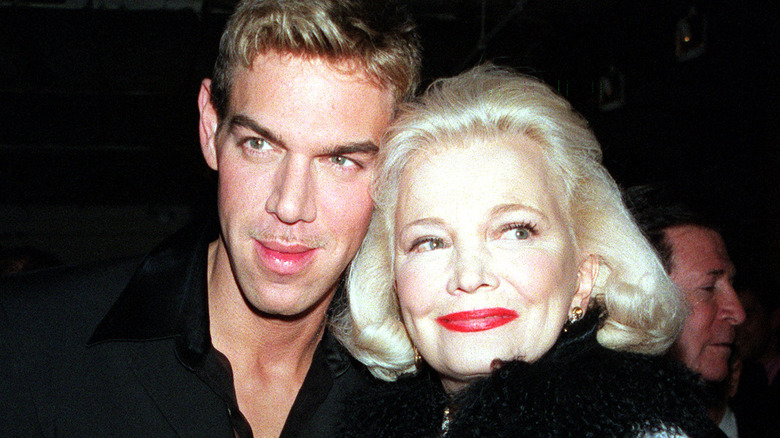 Arnaldo Magnani/Getty Images
When it comes to any makeup product or tool, we find ourselves turning to others for recommendations. This could come in the form of your makeup-obsessed friend, your favorite YouTuber, or the best option: turning to the professionals. The beauty influencer community may constantly be expanding, but nothing quite matches the expertise and knowledge of a professional. It only gets better when they launch their own brand, like Kim Kardashian's infamous right-hand makeup-man Mario Dedivanovic, whose makeup range, Makeup By Mario', has been a huge hit, per Refinery29. But long before Dedivanovic came the makeup giants with shoes too big to fill, and the leader of that pack was the late Kevyn Aucoin. 
You may recognize Aucoin's name from his successful makeup brand with the iconic sculpting power that is a contour godsend, per The Independent. Or perhaps you recognize him from his countless cameos on TV, like when he created that legendary bold eye look on Carrie in "Sex and the City," per Marie Claire. Aucoin's impact lives on in the beauty community, both in the form of his trusty tips and tricks sticking with us all and in the form of his beauty products that have stood the test of time. In fact, his eyelash curler remains a staple for many all these years later, and it turns out it's a staple for Lizzo as well. If it's good enough for Lizzo, it's definitely good enough for us.