The Eyelash Curler Mistakes You Didn't Know You Were Making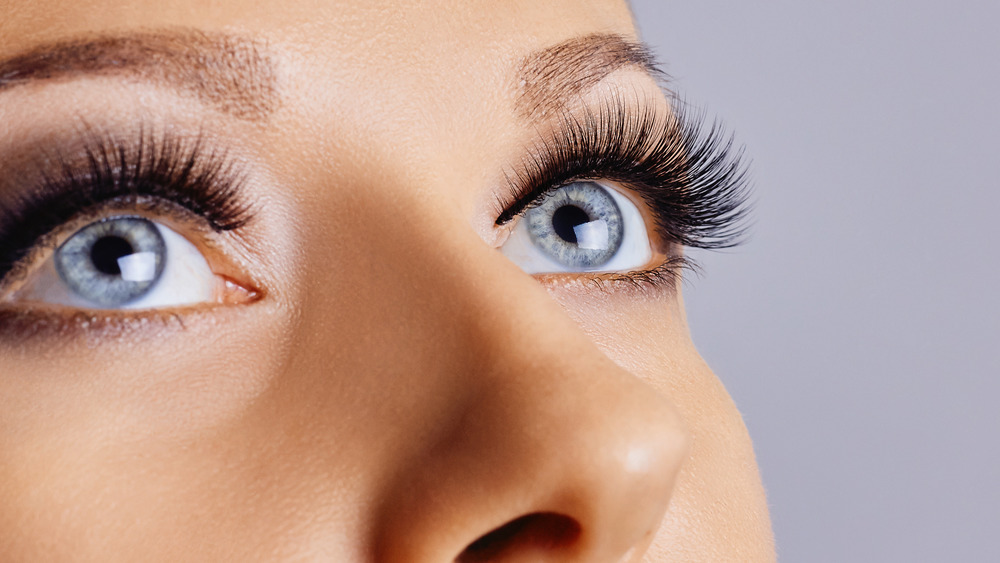 Shutterstock
Out of all of the beauty products stashed in your makeup bag, your eyelash curler gets the most air-time. Yet, no matter how many times you press and curl, your lashes don't give off that beauty-influencer energy you were going for. Pretty soon, you're left wondering if you're doing it correctly or if your eyelash curler is a total dud, and eventually leave it to collect dust at the bottom of your bag.
But before you retire your eyelash curler, chances are good you just need to revisit your curling technique. The right eyelash curler can upgrade your entire makeup routine. The beauty tool looks intimidating at first glance, but with practice, it will make your eyes pop with a smartly timed press. You don't have to be a beauty veteran to get bold, curled lashes. Here are the top eyelash curling mistakes you need to avoid making at all costs.
These are the biggest eyelash curling don'ts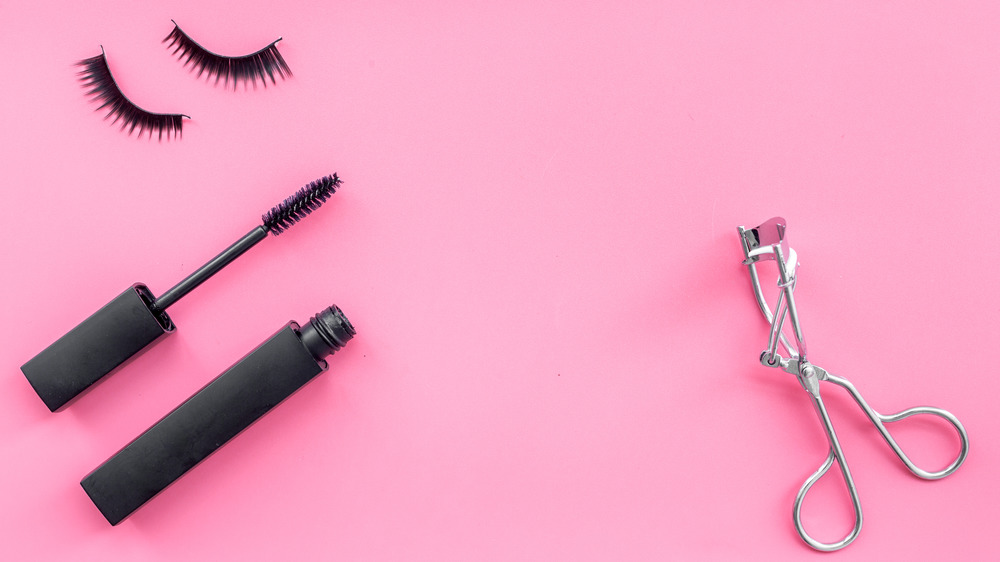 Shutterstock
If you're serious about getting a natural looking, defined curl, invest in a high quality curler. Celebrity makeup artist Patrick Ta shared with Good Housekeeping the top qualities that he looks for in an eyelash curler. "There are few things I look for in the perfect eyelash curler. A wide opening to reach every lash, a curler that sits comfortably on my almond shaped clients lash lines, and durability," he explained. You don't have to splurge, but should be on the lookout for a curler that looks sturdy and has a firm grip so it doesn't accidentally pull on your sensitive lashes.
Another common mistake is going in cold with an unheated eyelash curler. The same way that you heat up your hair curler wand to get gorgeous curls, you should also be heating up your eyelash curler, according to Self. Give it a minute to cool down a bit before you curl your lashes. If you're struggling with how much heat to apply, you can pick up a heated curler from your local drugstore.
The No. 1 curler mistake you're probably making, though, is applying your mascara on before you curl your lashes, per StyleCaster. Your mascara makes it easier for your lashes to get caught in your curler, which is a big no. Instead, wait until you're done curling, and then apply your defining mascara as a finishing touch. Bonus, it will keep your lashes put (via Self).