Christie Brinkley Opens Up About Her Masked Singer Performance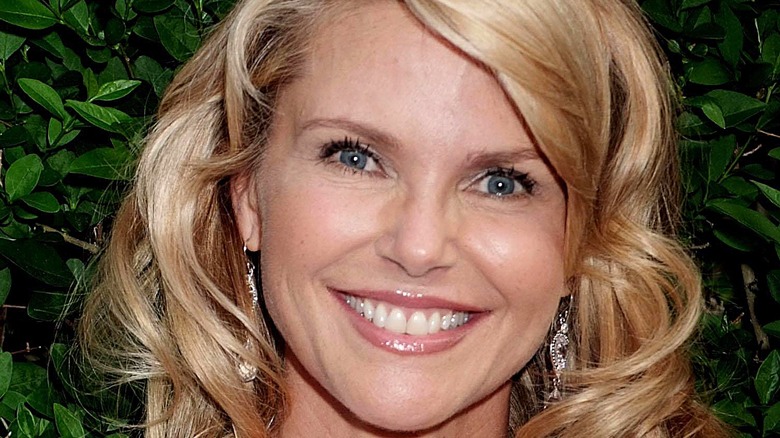 Everett Collection/Shutterstock
When people think of Christie Brinkley, the first thing that comes to mind isn't singing. In fact, Brinkley gained worldwide fame as a model, appearing on the cover of the "Sports Illustrated" swimsuit issues three years in a row during the 1980s. She landed the cover of countless other magazines during her long career, as well as appeared in commercials for MasterCard, Diet Coke, Nissan and CoverGirl, just to name a few.
Brinkley has also broken into performing throughout the years, with guest spots in television shows including "Parks and Recreation," "Jack and Jill," and "Mad About You," per IMDb. She even hit the stage as Roxie Hart in "Chicago," performing with the national tour before making her Broadway debut in 2010 and taking on the role two more times. "It's something else entirely for me, because it did not come naturally," she told Theater Mania in 2019. "I worked really, really hard to get prepared. I literally would be lying in my bed at night with my feet doing the steps. I knew that the only way I would be able to take the stage is if I knew that I could do it with my eyes closed."
And after singing and dancing her heart out on stage, Brinkley put her vocal chops to the test once again — this time on "The Masked Singer."
Christie Brinkley's kids helped her prep for her performance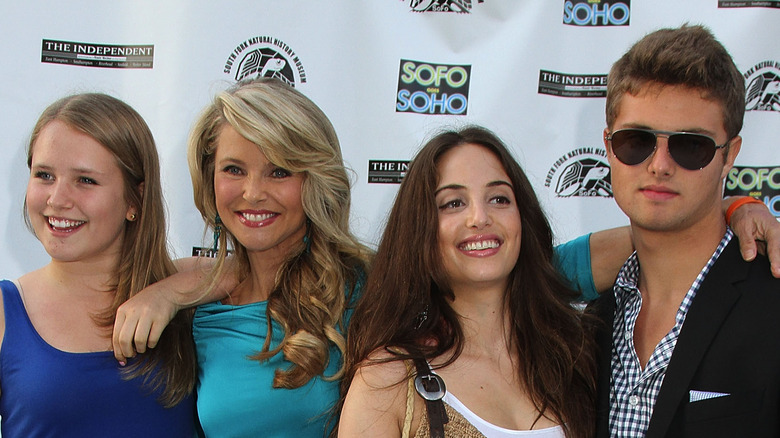 Sonia Moskowitz/Getty Images
Viewers of "The Masked Singer" were stunned when it was revealed that the lemur competing in the reality singing competition was none other than Christie Brinkley. Although the former model — who performed Carole King's "I Feel the Earth Move" during the show — wasn't happy to be the first voted off, she said the experience was an all-around positive one. "It's about having fun and they really make a big point about that," she told People. "You're there to have a good time. I hope that while I've wasn't there that long, and while my short performance was plagued with issues, it still comes off as fun and a good time, because it was."
In fact, Brinkley's three children even got into it. Her daughter, Alexa Ray Joel, whom Brinkley shares with ex-husband Billy Joel, is a professional singer and gave her mom plenty of tips leading up to the performance. And her son, Jack, and daughter, Sailor, whom she shares with ex Peter Cook, both came to Los Angeles to help Brinkley as she prepped for the show. Brinkley revealed that "the two of them are still out there, they loved it so much. So it was life-changing for the whole family."