Gabriella Wright Of The Hitman's Wife's Bodyguard On The Stigma Around Mental Health - Exclusive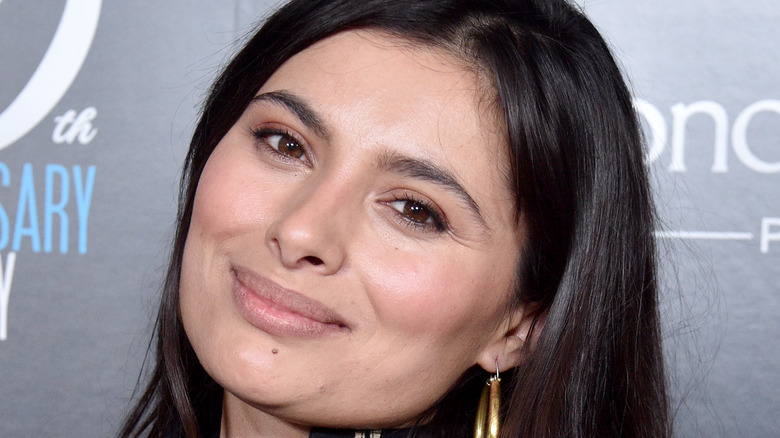 Gregg Deguire/Getty Images
Gabriella Wright has had her hands in several projects throughout her acting career. From her early work in "The Innocence Project" and "The Tudors," to her most recent projects "Berlin Station" and "The Hitman's Wife's Bodyguard," Wright has certainly kept her foot on the gas (via IMDb). However, the actress keeps her social initiatives closest to her heart, and it's easy to see why. 
Wright may make herself known on the stage and screen, but she's also a self-described activist and humanitarian, as well as the co-founder of the Never Alone Project. The Never Alone Project is a nonprofit organization dedicated to mental well-being, and to the idea of connecting those who are suffering with their mental health with the resources they need (per neveralonepandemic.org). Connected with The Chopra Foundation, Never Alone boasts a sizable following along with the messages and tools necessary for those seeking help. It's certainly an organization that Wright is proud of, calling it "a love story between the living" (via Health Digest).
The actress opened up further during an exclusive interview with Health Digest, giving unique insights into her career and the mental health initiative. Additionally, Wright spoke about the narrative surrounding mental health stigma and what she's doing to combat it.
Mental health recovery is not a 'one size fits all' process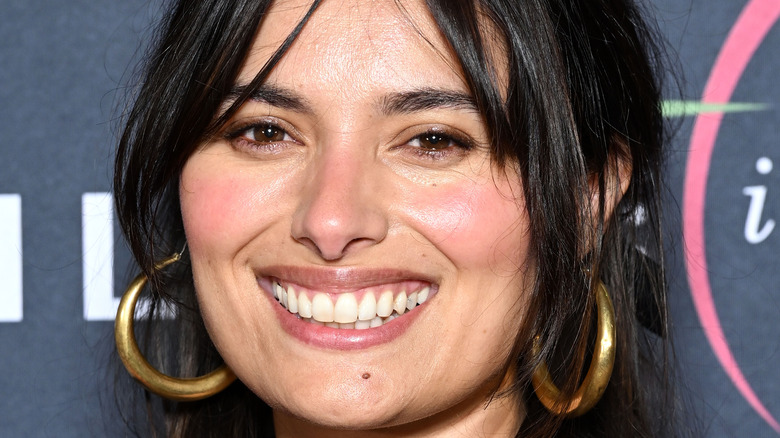 Daniele Venturelli/Getty Images
Gabriella Wright made it clear that one of the most significant challenges that mental health resources face is a lack of money. Donations are being given, but according to Wright, "It's just not enough." As the British actress explained, the stigma around mental health has allowed many to think that addressing issues such as anxiety, depression, and disordered eating is a blanket approach. People often believe resources that help one person will automatically work for another. This isn't the case, and it's even more challenging because mental health recovery is "a sector that's been under seen, under viewed, underappreciated," (per Health Digest). 
The activist explained that the COVID-19 pandemic changed the approach to mental health slightly. The pandemic is really affecting your mental health in myriad ways, and Wright wanted to use this discovery to help connect individuals with the resources they need to address personal issues head-on. Speaking about the pandemic, Wright said, "The common denominator" was "where we all stood in isolation," and that occurrence made people realize they didn't want to feel alone anymore. "There was a better recognition of the problem that was always there ... Thanks to the pandemic, it's given more light to this, generally." Despite this revelation, Wright said there's still work to be done.
"We've also understood that mental health is not a universal point," she said. "So, depending on one's culture ... religion ... geography ... history, mental health is regarded and spoken about in a different way." Due to these differences, Wright said the organization has to change its approach "to different territories," which takes additional work.
Gabriella Wright's tips for improving mental hygiene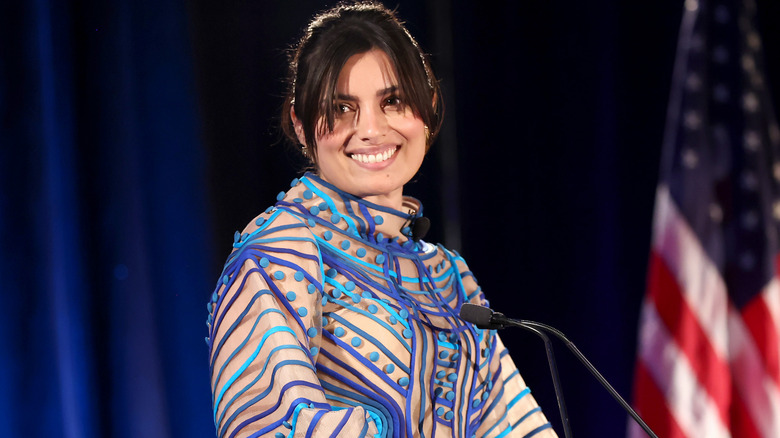 Amy Sussman/Getty Images
Not only is Gabriella Wright determined to de-stigmatize mental health, but she's also dedicated to providing advice and resources to those in need. When asked about her tips for achieving this goal, the actress/activist explained what mental hygiene is and shared recommendations on how to integrate certain practices into your own life. This is especially helpful if you're looking for ways to care for your mental health when you can't afford therapy.
"Mental hygiene is a way to start creating relationships with your mind so that you can observe the fluctuations of where you're at," Wright said. "When you have mental hygiene, these are tools that allow you to create self-awareness for your mental well-being," she told Health Digest. The actress added, "When you have this tool, this power of self-assessment ... you will be guided to the right areas because you will know what you need." 
The "Hitman's Wife's Bodyguard" star further explained that mental hygiene, and developing the practice of self-assessment, allow people to "separate, connect, step back" and observe their own behavior. She also said that when life gets too overwhelming, it's important to stop where you are and breathe.
"Literally, you just stop," Wright said. "You start breathing through your nose and you exhale everything that you want to say, but you're not going to say it ... You are just tuning in to the sensation of your body because your body is the map of your mind," she explained.
You can watch the first two episodes of Never Alone Artists, presented by Triller x The Chopra Foundation & Never Alone, here.