Paulina Porizkova Has Harsh Words For The Modeling Industry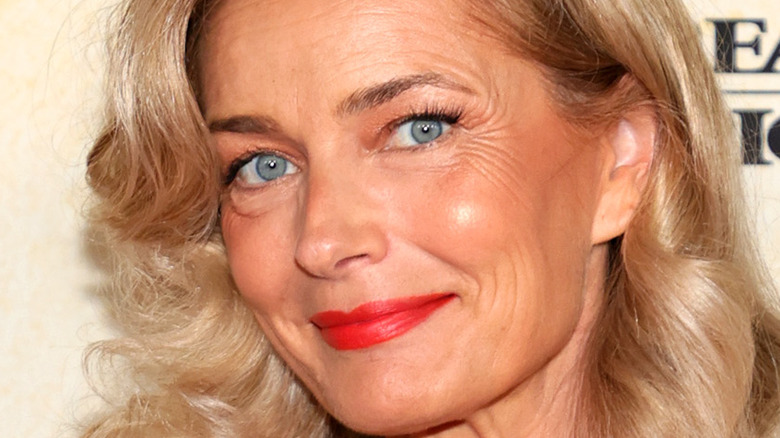 Theo Wargo/Getty Images
There's no denying that Paulina Porizkova is one of the most beautiful women in the world. The Czechoslovakian model has been working in front of the cameras since she was 15 years old, with her career reaching new heights when she posed for the "Sports Illustrated" swimsuit edition. It wasn't long before Porizkova was featured on covers including "Elle," "Harper's Bazaar," "Glamour" and "Vogue," just to name a few. She was also the face for brands such as Hermes, Christian Dior, Chanel and Versace.
Porizkova used her modeling success to launch into acting, appearing in films including "Her Alibi," "Arizona Dream" and "People I Know," as well as television shows such as "Ned and Stacey," "As the World Turns," and "Desperate Housewives," per IMDb. She also served as a guest judge on "America's Next Top Model" for one season. Through it all, Porizkova has continued to model and refused to allow getting older stop her — even when some thought she should call it quits. In fact, she frequently posts photos of herself in lingerie or in the nude, sans makeup, to her Instagram page. "I started posting the same kind of pictures that have been taken of me since I was 15," she told The Times. "I look good. I didn't realize it would be shocking for a fifty-something woman to pose in the same bikinis from 30 years ago that still fit."
As a result, Porizkova has spoken out against how older women are treated, especially in the modeling industry.
Paulina Porizkova believes the modeling industry has an ageism problem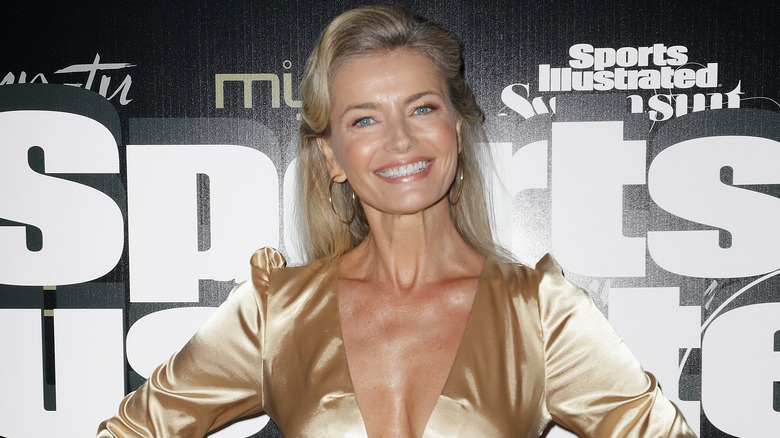 John Parra/Getty Images
Paulina Porizkova is getting honest about how the modeling world treats older women. She told People that while the industry has made strides in promoting more diversity in terms of body types and skin color, it still has a ways to go with addressing ageism. "I felt ashamed to be aging, and then on the other hand you go, 'But, I'm smarter, I'm better, I'm funnier, I'm more patient! ... Overall as a person, I'm the best I've ever been. So I'm not ready to be dismissed," she explained. "You don't get to dismiss me because I have some wrinkles and sags and gray hair now, when I'm kind of fabulous, the most fabulous I've ever been."
She's proving she's still a force in the new celebrity reality series "Beyond the Edge," where famous names endure physically challenging adventures in the Panama Jungle in order to win money for charity. Porizkova, who is competing for the ACLU Foundation, is up against country singer Lauren Alaina, Super Bowl MVP Ray Lewis, NBA champion Metta World Peace, "Full House" actress Jodie Sweetin, Colton Underwood of "The Bachelor," and Eboni K. Williams of "The Real Housewives of New York City." She even shared some photos on Instagram from her experience on the show, calling the first evening in the jungle "easily the physically worst night of my life."