Who Did Chaz Bono Play On The Bold And The Beautiful?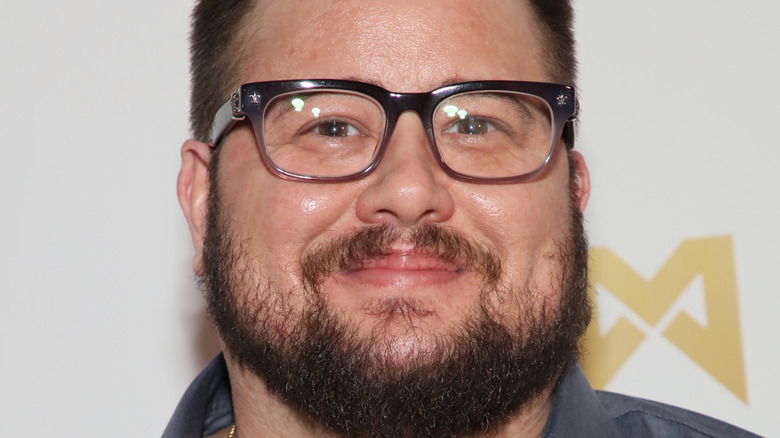 Robin L Marshall/Getty Images
Growing up as a celebrity's kid is tough. But growing up the child of a living legend like Cher presents considerably more of a challenge. Luckily for Chaz Bono, he's become an icon in his own right, thanks to prominent LGBTQ+ activism, a successful acting career, and a staunch refusal to be anybody but himself. As PinkNews notes, fans first met Bono as a youngster on "The Sonny and Cher Show," but he came to the fore proper with memoir "Transition" and groundbreaking documentary "Becoming Chaz." 
Cher features prominently, which Bono confirmed was a non-negotiable. "I wanted as many people to see the film as possible. Of course it's also important to include what it's like for parents when their child transitions. I made the documentary because I wanted to educate people," he explained, adding it was also important to reach other transgender people watching at home. The superstar singer, meanwhile, admitted her son's transition wasn't easy to accept at first. 
"I remember calling, and the old (voicemail) message ...was on the phone, and that was very difficult," Cher told CNN. However, she also acknowledged, "You don't really lose them. They just are in a different shape." Bono has been an industry mainstay since "Sonny and Cher," but these days he's carving out his own space, even becoming the first transgender contestant on "Dancing with the Stars." Naturally, the soap world came calling in the form of a key role on "The Bold and the Beautiful."
Playing a reverend didn't come naturally to Chaz Bono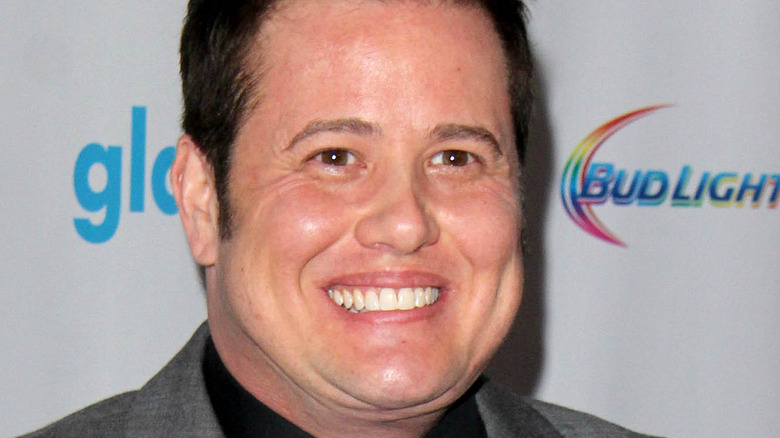 Kathy Hutchins/Shutterstock
People confirmed in February 2016 that Chaz Bono had been tapped to appear in "The Bold and the Beautiful" as a minister. The LGBTQ+ icon was thrilled to be taking part in the long-running soap opera, gushing, "I'm grateful that they are willing to pay me to do something I love, which is to act." These days, Bono counts roles in "American Horror Story" and "Curb Your Enthusiasm" among his impressive slate, but back then he clearly jumped at the chance to do something so high profile.
Soaps in Depth confirms the actor played a friend of Wyatt's named Reverend Rydale, who ends up officiating his beachside wedding to Steff. At the time, Bono told the outlet he'd be thrilled to return to the show, having thoroughly enjoyed the experience and learned a lot on set, too. Indeed, the character came back several times that year. The transgender celeb kid, of legendary stars Cher and Sonny Bono, did acknowledge, however, playing a holy man went against his natural instincts.
"I usually gravitate toward those kinds of darker characters, so to play a minister on 'B&B' was really pretty funny," the "DWTS" star shared. "It's not typically what I do!"
Chaz Bono risked everything to become his authentic self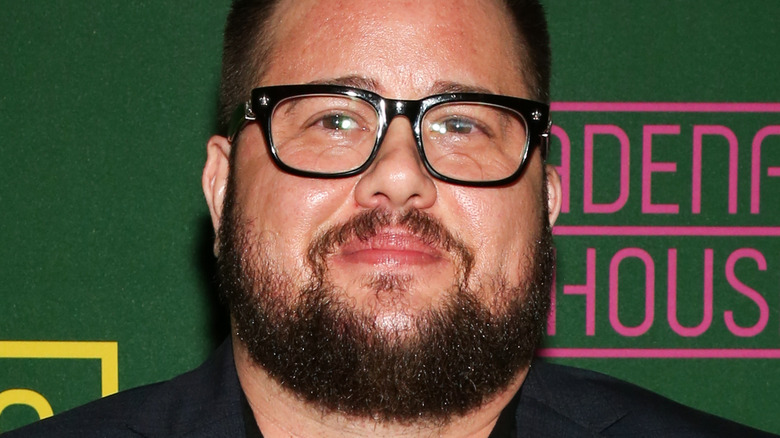 Paul Archuleta/Getty Images
According to ABC News, during a "Nightline" interview, Chaz Bono opened up about how his transition affected every aspect of his life. The "American Horror Story" star acknowledged, "I risked a lot but I finally got to the place where I knew this is what I'm supposed to do." Bono began the lengthy process shortly after his 40th birthday in 2009, with the actor admitting he would've started much earlier if he wasn't a public figure.
Bono's then-partner Jennifer Elia also shared that she was concerned about how everybody would react, from their loved ones to the tabloids, who'd grown increasingly interested in Cher's offspring. Thankfully, Bono revealed, "I had absolute faith in no matter what, even if it was rocky or difficult, everything in the end was going to be fine, and it was. It has exceeded every expectation that I've had."
Meanwhile Cher, who changed her own name for a very different reason, told The Mirror's Notebook magazine that their relationship got even better after Bono transitioned, even if it meant separating who he is now to who he used to be. As a result, the superstar singer shared that the mother-son duo had been busy creating new memories together rather than focusing on the past.