Here's What Olivia Jade Giannulli Studied At School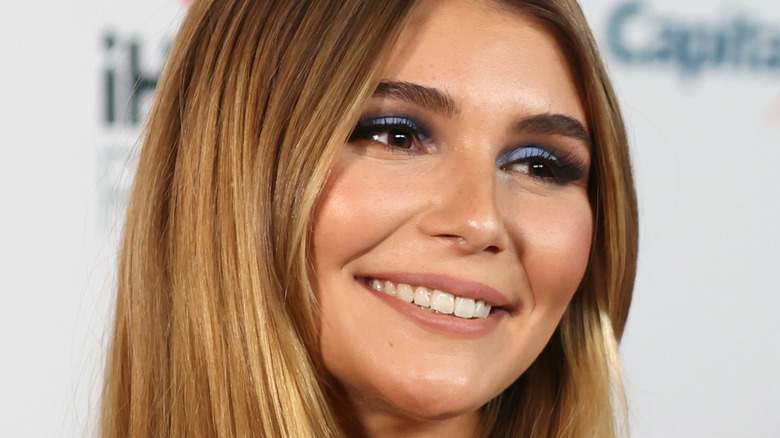 Isaac Brekken/Getty Images
The college admissions scandal may feel as conflictingly recent as it feels far away. Who could forget when the story that everyone's favorite Aunt Becky was actually engaged in illegally faking her daughters' ways into college first broke? When the story of "Operation Varsity Blues" first broke, people everywhere were stunned to see such big household names involved in the scheme to bankroll getting kids into college (via Vanity Fair). Felicity Huffman shocked many, but not quite as much as Lori Loughlin and husband Mossimo Giannulli, and that was mainly due to one of the daughters in question. 
Olivia Jade Giannulli has followed in her mother's footsteps of fame by becoming a huge influencer, amassing 1.3 million Instagram followers at the time of writing. Posting fashion and beauty videos as a teenager, Olivia Jade gained quite the following and built a name for herself that allowed her to work with big brands, including Sephora and Amazon Prime. Fans followed her journey from teenage-hood to heading off to college, but, of course, that all came crashing down when Olivia Jade's name suddenly became associated with the college admissions scandal. 
Not only did Olivia Jade's entire brand collapse after the scandal, with her disappearing off of social media for months, but her career as an influencer suffered as well, with brands dropping her left, right, and center, per Variety. While everyone got roped up in the drama as it unfolded, and as her parents served jail time, not much was said for what Olivia Jade was actually studying at school.
Olivia Jade's major makes perfect sense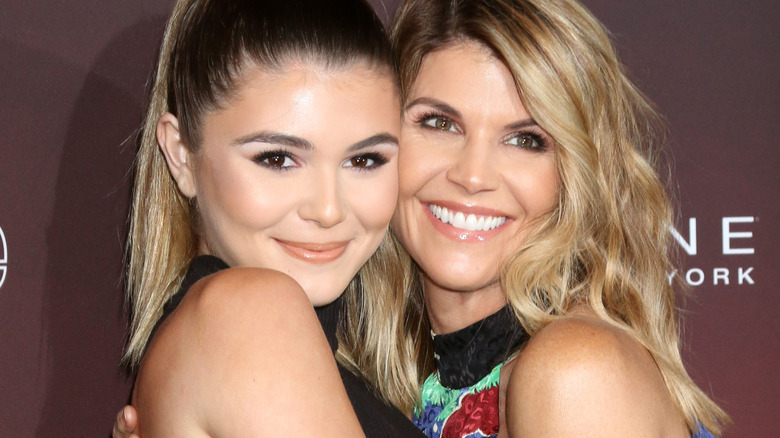 Kathy Hutchins/Shutterstock
Everyone grew very familiar with all things college admissions scandal about Olivia Jade Giannulli's college experience at The University of Southern California, including the details of her falsified rowing career as a coxswain in her resume, per USC Annenberg Media. What not many knew. however, was precisely what Olivia Jade was studying during her brief time at the institution. 
In 2018, Olivia Jade joined USC as a communications major, per The Tab. This specialty made perfect sense considering all of the experience that she had as an influencer dealing with PR and brand partnerships, as well as being a brand ambassador for many brands. You then can't help but wonder if Olivia Jade really needed to pay her way in. Surely, her expertise in the subject matter could have built a great resumé.
Sure, Olivia Jade may have buried the lede on precisely how she got into college, but she definitely openly shared her entire journey there. The beauty guru's YouTube channel was filled with content dedicated entirely to her time at college, from getting ready for parties to collaborating with Amazon Prime Student on her dorm room tour. It's funny to think how open she was regarding a topic that she now refuses to acknowledge; it's actually surprising to see the videos still up considering the scandal surrounding her time spent there. Still, we're left wondering if she even knew about her parents' financial scandal.
Olivia Jade didn't understand the big deal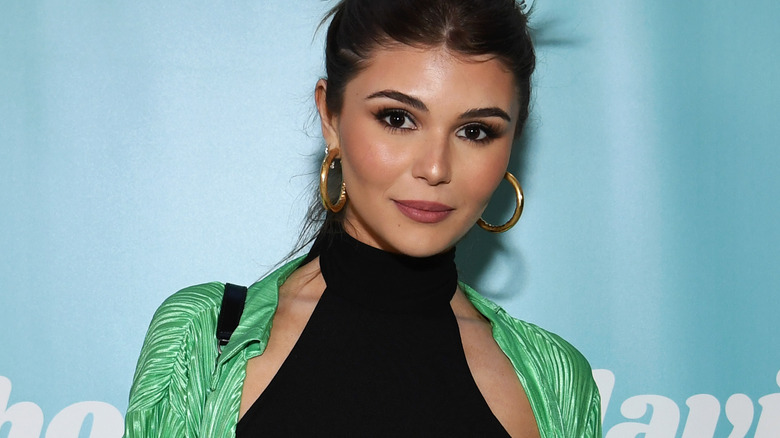 Jon Kopaloff/Getty Images
In 2020, Olivia Jade Giannulli made her big return to social media after months of silence with a short YouTube video plainly titled "hi again" that didn't address much aside from saying that she can't address anything. The influencer makes a point to avoid the onslaught of hate comments and questions she receives regarding the topic; however, she did address it candidly once. Still, this has people wondering whether Olivia Jade is afraid of being canceled again.
Jada Pinkett Smith's "Red Table Talk" has now grown infamous for addressing scandals with an exclusive insight. For example, it provided the only exclusive look at Jordyn Woods' side of the story behind her affair with Tristan Thompson, per Facebook. This is why it came as no surprise when Olivia Jade joined Pinkett Smith in an interview to discuss her role in the college admissions scandal. In the interview, Olivia Jade acknowledged herself being the "poster child for white privilege" and explained how "ashamed" she was, per Facebook. 
As for whether she was aware of her parents' actions or not, everyone has their theories. An insider source shared with Us Weekly that Olivia Jade "fully knew what her parents did to get her into USC, but didn't think there was anything wrong with it." On "Red Table Talk," Olivia Jade vehemently denied this and claimed that she was "not fully aware of what was going on." However, she did confess that when she found out, she did not see it as a big deal, and rather didn't understand why people were so upset.