How Olivia Jade Is Rebuilding Her Brand After College Admissions Scandal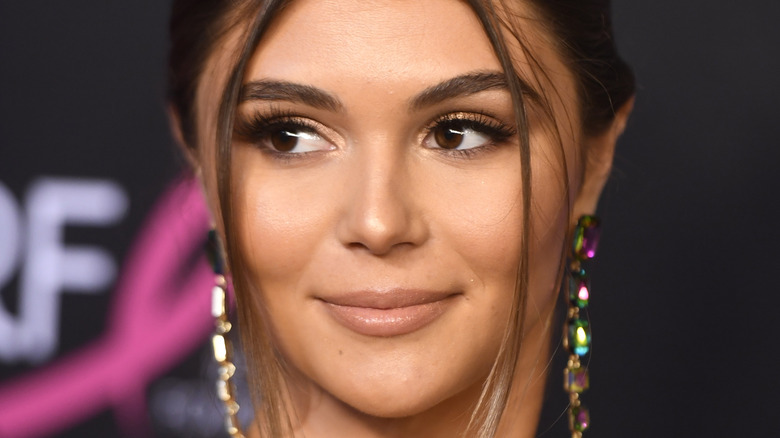 Frazer Harrison/Getty Images
After a year off of social media, Olivia Jade Giannulli has made her way back into the public eye. She may have lost her sponsorships after news of the college admissions scandal broke (via E! News), but she's got a plan to build it all back and create a new, improved brand. Currently, the YouTuber is back on social media and trying her best to rebuild her image. While her tactics may not be all that different from last time, there's one thing she's working on — regaining her fans' trust.
When news of the college admission debacle became public, Olivia Jade removed herself from social media. She then came back a year later and went on "Red Table Talk" to share her remorse for her part in the admissions controversy (via The New York Times) and — while not explicitly stated — make her comeback. Since then, she's started posting more frequently on YouTube and Instagram, seemingly attempting to reclaim her spot as a top influencer. 
Olivia Jade is rebuilding her brand slowly and steadily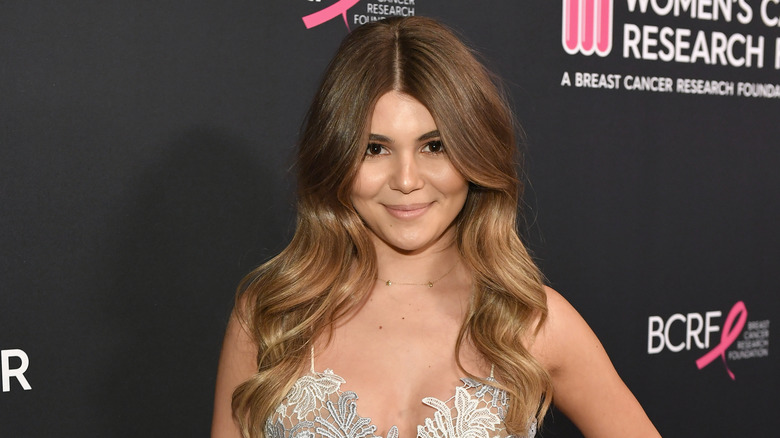 Neilson Barnard/Getty Images
When you have famous parents like Lori Laughlin and Mossimo Giannulli, it makes sense that you have a whole lot of followers. It also means that, when you're involved in something like the college admissions scandal, people notice. According to Distractify, Olivia Jade had about 2 million YouTube subscribers before the news broke about the influencer cheating her way into top-tier universities. 
In September 2021, she has 1.3 million subscribers on her YouTube channel. While that's still a huge number, the drop in 700,000 subscribers makes a difference when it comes to views. While she used to get around 1 million views on her videos, her recent videos hover around 200,000, meaning less money comes in per post.
From the looks of her social media, it's not about the money though. Olivia Jade is trying to build back her brand slowly and steadily. She's posting more frequently on her Instagram and YouTube page, and, well, just living her life. She's sticking to the day-in-the-life-style vlogs for now, and hasn't done any makeup reviews or looks. It looks like she's trying to let people into her life and just build trust with her followers.
Olivia Jade has started partnering with brands once again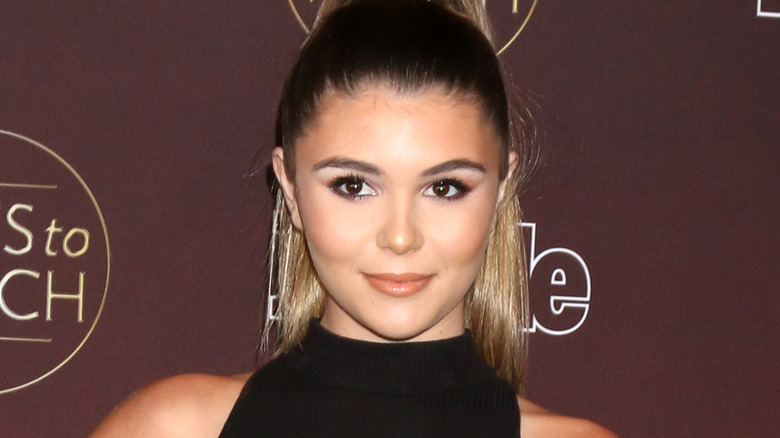 Kathy Hutchins/Shutterstock
At the time of the college admissions scandal, Olivia Jade had a partnership with Sephora and even her own makeup collection in stores. That partnership has since ended (via Time), and the two have yet to work together again. Jade might not be back with the makeup giant, but, according to her Instagram, she has taken on a few fashion partnerships since returning to social media.
According to Insider, Olivia Jade has posted links using her RewardStyle page and partnered with smaller fashion brands like Revice Denim and White Fox Boutique. She's also partnered with the fashion rental store Vivrelle (via Instagram), which seems to prove that she has plans to regain her status as a style influencer. 
Currently, Olivia Jade appears to be planning a new career in the fashion world, but she's working on regaining her followers' trust first.